WOMEN WHO CARE SHARE LUNCHEON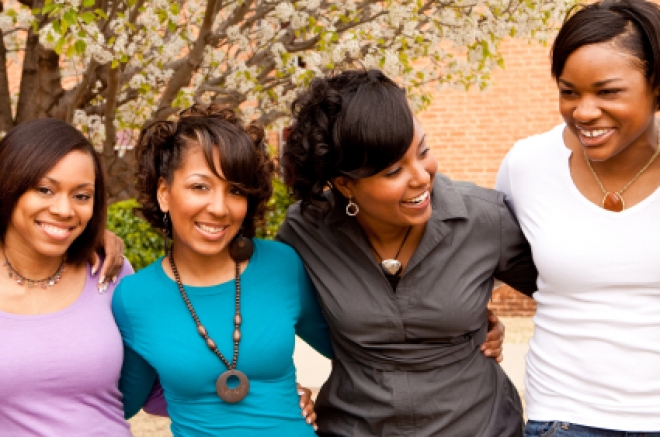 YWCA on the rebound in Northwest Louisiana
Following years of hard work, the local branch of the YWCA is back in full swing, opening a new location at 850-B Olive St. The Young Women's Christian Association of Northwest Louisiana has experienced struggles, just like the women the organization was formed to help.
YWCA is the nation's oldest and largest multicultural organization dedicated to eliminating racism, empowering women and promoting peace, justice, freedom and dignity for all.
"We had some issues in 2010," said board member Vivian Andrews. "We had to close the YWCA that served Northwest Louisiana."
The vote was to dissolve the YWCA, but some women said no.
"We said we were going to build it back up, and this was the result of it," Andrews said.
"We sold our building on Travis Street and took care of our financial obligations and rebuilt the YWCA and had our first fund-raiser last year," Andrews said. "We raised about $40,000."
YWCA will host the second annual fund-raising event since its rebirth – the Women Who Care Share luncheon from 11:30 a.m. until 1 p.m. Sept. 23 at Sam's Town Casino & Hotel in Shreveport. Andrews, who is luncheon chairperson, said there are no tickets sold for the event.

"We get sponsors, and we ask women from all walks of life to be table hosts," she said. "They will ask seven of their friends to sit with them at the table, and ask them to agree to write a check for $100 to the YW on the day of the luncheon."
The goal is 400 attendees.
"We are looking for table hosts," Andrews said. But that doesn't mean you have to be a woman to attend. "If a man wants to be a host or guest, we will certainly take him. It's a good opportunity for them to see what we're doing."
Once again, Willis-Knighton Health Systems is the presenting sponsor for the luncheon.
"We have some other sponsorships available if other businesses would like to be a sponsor," Andrews said. "They can contact us, and we will provide them with a packet that tells them what all they can get with their sponsorship."

There will be a silent auction and a speaker for the event. Andrews said the organization is happy to have Dr. Dara Richardson-Heron, who joined YWCA USA as chief executive officer in 2012.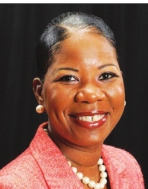 According to the YWCA USA Web site, Richardson- Heron regularly represents the organization on Capitol Hill, at the White House and in the media. She has been featured in The New York Times, CNN, Forbes, Chronicle of Philanthropy, Huffington Post, Nonprofit Times, Black Enterprise and many other national and local media outlets. In addition, she meets frequently with key stakeholders, including elected officials, coalition partners, corporations and donors, and speaks at events across the nation.
This is YWCA's main fund-raising event, and Andrews said the money will support the organizations programs.
"It will provide funding for our lead program and all of those programs that we have," she said. "Some is operating money with the rebuilding, but with the programs in place, we're going to need staffing for those programs, and now that we have a permanent place, it's going to provide so much to help the needs of the women in Northwest Louisiana."
The YWCA's three areas of focus are financial literacy, which develops economic empowerment for women; legal services for women; and empowerment programming for girls, teens and women.
"We have a teen leadership program that teaches young girls everything from social media safety to finance to fearless leadership. … They have mentors and such as that," Andrews said. "Then we also have the Dialogue on Race series, where the community comes together to talk about race. We also have counseling and support for women who go through trauma."
There is no age limit for women who can be helped by the organization.
"We also have help for senior women to help them understand Medicaid and Medicare, as well as those who are victims of crime or exploitation, whether it be physical or financial," Andrews said. "We need a YWCA in this area."
The YWCA of Northwest Louisiana owes its very existence to the hard work of its board of directors, "even to the point of cleaning out the old facility [on Travis Street]."
They include YWCA President Rachel Scott, Vice President Kristen Bernard, Treasurer Marsha Millican, Secretary Erin McCarty, members Vivian Andrews, Danielle Brown, Marilyn Joiner, Judy Lenert, Josephine Miles, Michelle Perkins, Vita Riner, Jean Ware and Felicia Williams.
– Bonnie Culverhouse
FOR MORE INFORMATION:
Luncheon: 11:30 a.m. until 1 p.m. Sept. 23 at Sam's Town Casino & Hotel. To attend Women Who Care Share as a sponsor or guest, or to donate an auction item, call 550-4417. For more about YWCA of Northwest Louisiana, visit www.kintera.org.