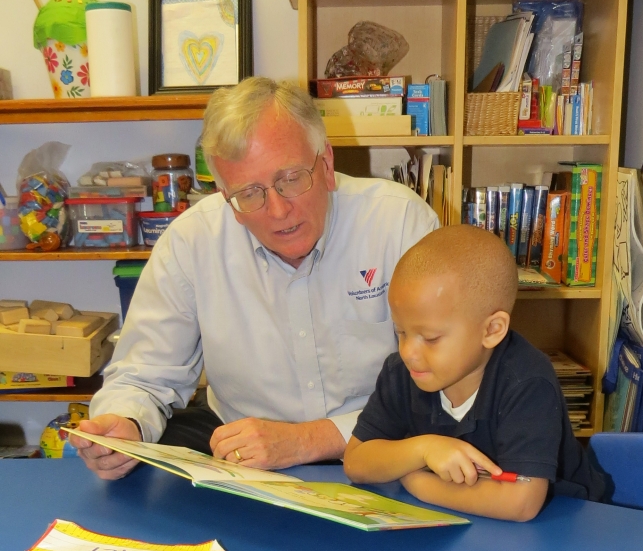 Optimist Club names Chuck Meehan Mr. Shreveport for 2017
The Optimist Club of Shreveport Inc., chartered in 1940, has named Chuck Meehan as the recipient of the 2017 Mr. Shreveport award. Meehan is president and CEO for Volunteers of America.
A native of McGregor, Iowa, Meehan studied in France while in college, where he met his wife, Shreveport native Camille Johnson. Meehan earned a master of social work degree from Louisiana State University in 1976 and began working for the State of Louisiana in the Office of Mental Retardation. In 1988, he joined Volunteers of America of North Louisiana as president and CEO.
Meehan has served on the Pastoral Council of St. Joseph's Catholic Church and as president of the Rotary Club of Shreveport. He is a past recipient of the National Conference for Community and Justice Brotherhood/Sisterhood Award, The Times Leadership Award, and the Shreveport Bar Association Liberty Bell Award. He was inducted in the Junior Achievement of North Louisiana Business Hall of Fame in 2009.
"Chuck Meehan fits perfectly into what the Optimist Club supports, and that is being a friend to youth in need," said Ellen Ballard, president of the Optimist Club of Shreveport.
Mr. Shreveport is a title given to a community member who has given back to assist area youth; dedicated his/her time to make Shreveport a better place for children and families to thrive; and faithfully promote the community by being an optimistic mentor and a friend to youth in need. The Club has honored 39 previous recipients with the title of Mr. Shreveport, including Clyde E. Fant, James Gardner, Aaron Selber, Virginia Kilpatrick Shehee, John and Mark Porter, Sydney B. Nelson, Mack McCarter and Ricky Rogers.
The Optimist Club will honor Meehan as 2017 Mr. Shreveport on May 9 at East Ridge Country Club. Contact Ellen Ballard at 393-9565 or ellenmballard@att.net for more information.