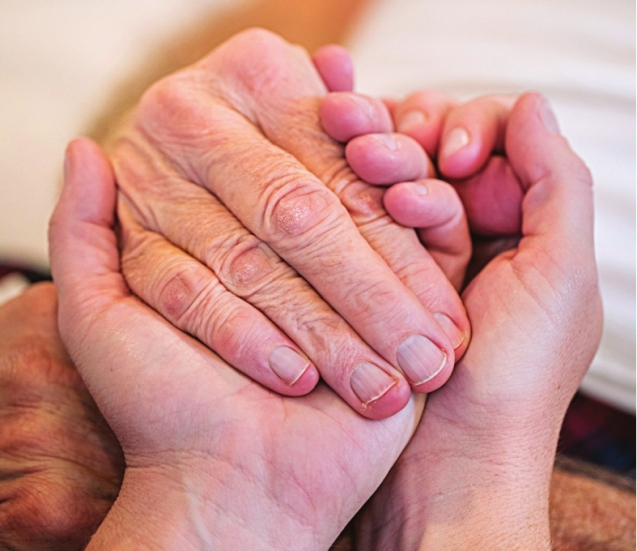 Palliative care: Is it a death sentence?
Q. If a very sick patient in a hospital is put on palliative care, does that mean they aren't going to make it? No. Recent evidence indicates that palliative care alongside standard care extends lives. Palliative care is not the same as hospice care. Palliative care is designed to improve the quality of life of patients and their families.

Hospice is for the end of life. In fact, hospice requires that a patient be certified as being six months from death, and it requires stopping most curative treatments. Palliative medicine is a relatively new, fast-growing interdisciplinary specialty. A team of physicians, nurses, social workers, psychologists, chaplains, dietitians, pharmacists and rehabilitation specialists work together with a patient's other doctors to provide an extra layer of support.
It is for people with serious illnesses such as cancer, cardiac disease, HIV/ AIDS, cystic fibrosis, chronic obstructive pulmonary disease (COPD), kidney failure, Alzheimer's, Parkinson's and Amyotrophic Lateral Sclerosis (ALS).
Palliative care is a good option for someone with a serious illness who needs help managing pain or other symptoms, understanding and coping with a medical condition, and navigating the health-care system.
The first principle of palliative medicine is to help people feel better. It focuses on symptoms such as pain, shortness of breath, fatigue, constipation, nausea, loss of appetite, difficulty sleeping, stress and depression.
It not only brings physical, emotional and spiritual relief, but improves a patient's ability to tolerate medical treatments.
Palliative care can begin at diagnosis and can be given at the same time as curative treatment.
Palliative care also strives to improve communication between patients, their health-care providers and family members. It is also designed to coordinate care, especially as patients move from the hospital to home or to another care facility.
About 80 percent of major hospitals offer a palliative-care service. Palliative care is almost always covered by health insurance, including Medicare or Medicaid.
Because of improvement in health care, most Americans who live beyond age 65 can expect to make it to almost 85. However, those survivors may suffer from pain, medical complications, depression and disability. This phenomenon has generated a greater need for palliative care.
"We need to think about palliative care not as care at the end of life, but as improving a patient's quality of life," says R. Sean Morrison, M.D., professor of geriatrics and palliative medicine at the Mount Sinai School of Medicine. "For the vast majority of patients with chronic illness, both life-prolonging and palliative treatments are necessary and appropriate."
Fred Cicetti is a freelance writer who specializes in health. He has been writing professionally since 1963. Before he began freelancing, he was a reporter and columnist for three daily newspapers in New Jersey. If you would like to ask a question, write to fred@ healthygeezer.com.