CHEERS! DAIQUIRI EXPRESS CELEBRATES 30 YEARS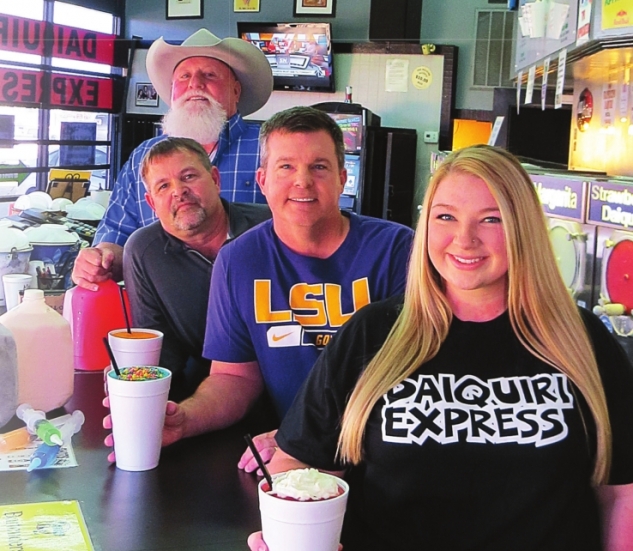 Business owners focus on quality
Shreveport's Daiquiri Express will be celebrating 30 years of business in April. With three current locations and one to open around the 30-year mark (with a drive thru), owners Mike Johnson, Randy Comer and Wayne Wentworth have good reason to celebrate.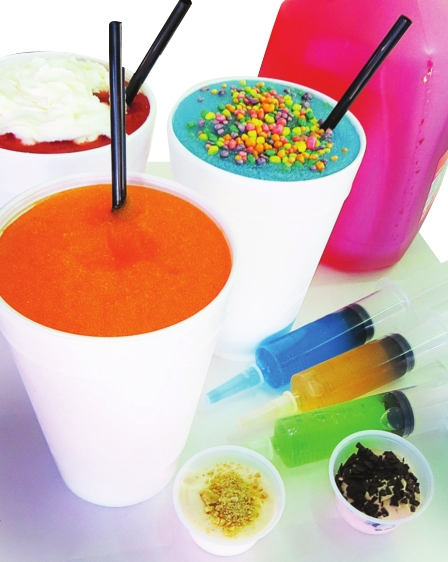 Johnson said he believes the key to their long-standing success is their quality product.
"I think we've always had quality products in our drinks," Johnson said. "We never skimped out on the cheap stuff. We also use a lot of real ingredients – real fruits."
Another key element in success, Johnson said, is trying new things.
"We are always coming out with new stuff," he said. "We have seasonal products. Our eggnog is growing every year. We've sold twice as much eggnog than we have in previous years. Another thing we have is the King Cake Daiquiri, and it's the same thing, just getting more and more popular. We are constantly changing, trying to stay popular and give customers what they want."
Quality is of utmost importance for Daiquiri Express and its customers, Johnson said. Unlike other daiquiri shops, Daiquiri Express offers consistency.
"We have drinks that are strong and for those that just want a good drink to sip on we have those, too. Consistency with your product is the most important thing."
Johnson also credits Daiquiri Express's success to good employees such as general manager of all locations Nicole McGowan.
McGowan said success has always been in the hands of the customers.
"There are customers who have been coming in since Day One," McGowan said.
"There are some who come in every day.
Some of them think we are their best friends, and we'll take it."
McGowan said it's about loving her job.
"It's just a fun job," she said.
"You get to meet so many people. We are the only state in the whole country who can do this the way we do it. We get a lot of people from out of town. It's almost like a tourist attraction in some ways. In other ways, we have people in this town that are loyal to us. We always want to thank them. We've been here this long because of Shreveport-Bossier, the support from the community. Having a good product has helped us, but having good customers has helped us, too."
Since 1987, Daiquiri Express has been providing customers with products unlike any other in the community.
"You have to be a trendsetter in some ways," McGowan said. "There are products we've tried. Some of them worked, some of them didn't. We've been making pudding shots. We are the only place in town to make pudding shots. They are delicious."
As for favorite drinks, Johnson said he loves the White Russian or the Crown and Seven.
"Our White Russian has been our topseller for years and years and years," Johnson said. "We use fresh cream that we make from scratch, and we've done the same recipe for 30 years. That's the one thing we've been known for. I've been all over the states and to Las Vegas, and I've never found a White Russian like ours."
McGowan said her favorite drink is the margarita.
Johnson said they hope to open up more locations in the future.
"We really just want to cover this whole market, maybe try to spread to another city," he said. "Daiquiri stores started in Lafayette in the '80s, and it just kind of grew all over Louisiana. We were able to open up in 1987 and stay strong this whole time. We feel like maybe we could have two more locations in Shreveport."
McGowan said the community can always count on Daiquiri Express to both have quality, consistent product and to always be open.
"You can always count on us to be open," she said. "We are open every day. A lot of people close for holidays, but we're open. We want to be here for people. We're here for you no matter what."
– April S. Kelley