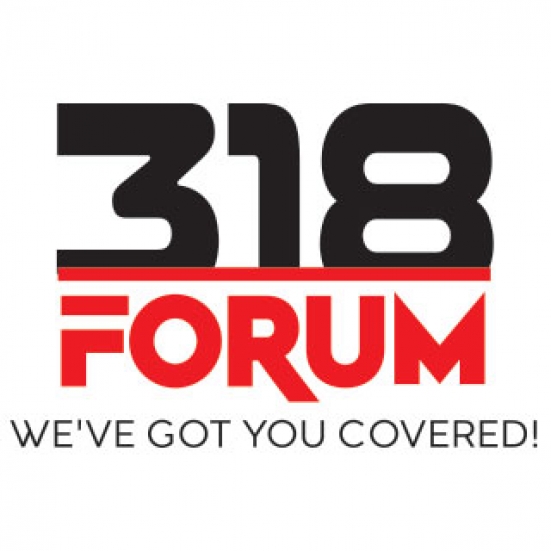 CONTACT US
GENERAL
PUBLISHER/EXECUTIVE EDITOR
CONTRIBUTORS
POLITICAL COLUMNIST
Louis Avallone Jr.
FEATURE WRITERS

Melissa Airhart
Scott "Scooter" Anderson
Jordan Harris
Betsy Haddox
Lynn Laird
Abigail McAlister
Liz Swaine
Joe Todaro
Kelly Wells
Karen Wissing
Mallori Sanders
SOCIETY CONTRIBUTORS
Mark Crawford
Mary Ann Van Osdell
COPY EDITOR
Kerry M. Kirspel
Photographers
Joshua Brittian
Marc Gibson
Jeremy Hernandez
Jonathan Jones
Jeff McGee
Jim Noetzel
M.C. Rollo
318 Forum is published biweekly on every other Wednesday by Venture Publishing Inc., 1158 Texas Ave., Shreveport, LA 71101. Phone (318) 222-0409. Fax (318) 222-1725. Annual subscriptions are $54 (postage). 318 Forum, at the discretion of the publisher, reserves the right to accept or reject any advertising. No portion of the publication may be reproduced by any means without written permission. Distribution of this magazine does not constitute an endorsement of information, products and/or services. Views and opinions expressed in 318 Forum do not necessarily reflect those of the publisher. 318 Forum has made every effort to ensure accuracy of the publication's contents. However, we do not guarantee the accuracy of all information, nor the absence of errors and omissions. No responsibility can be, is or will be assumed.
Steven Kennedy searched the cluttered home more than an hour before gi...

I had suffered a detached retina. Three days later, I was being wheele...

Most people who grew up in Shreveport have visited the YMCA's Camp F...

Crouch, 73, ended up marrying and killing his second wife, age 85, and...

is set to honor the 2015 class Dec. 5 at the Shreveport Convention Cen...

building was originally a fire station, and the owners have done a gre...

To be sure, officials involved in economic development in Caddo Parish...

Emerie Eck Gentry, donor relations manager, Bossier Arts Council, beli...