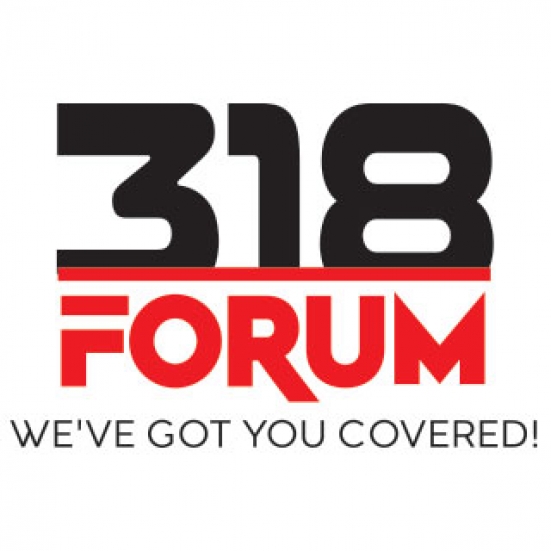 CONTACT US
GENERAL
PUBLISHER/EXECUTIVE EDITOR
CONTRIBUTORS
POLITICAL COLUMNIST
Louis Avallone Jr.
FEATURE WRITERS

Melissa Airhart
Scott "Scooter" Anderson
Jordan Harris
Betsy Haddox
Lynn Laird
Abigail McAlister
Liz Swaine
Joe Todaro
Kelly Wells
Karen Wissing
Mallori Sanders
SOCIETY CONTRIBUTORS
Mark Crawford
Mary Ann Van Osdell
COPY EDITOR
Kerry M. Kirspel
Photographers
Joshua Brittian
Marc Gibson
Jeremy Hernandez
Jonathan Jones
Jeff McGee
Jim Noetzel
M.C. Rollo
318 Forum is published biweekly on every other Wednesday by Venture Publishing Inc., 1158 Texas Ave., Shreveport, LA 71101. Phone (318) 222-0409. Fax (318) 222-1725. Annual subscriptions are $54 (postage). 318 Forum, at the discretion of the publisher, reserves the right to accept or reject any advertising. No portion of the publication may be reproduced by any means without written permission. Distribution of this magazine does not constitute an endorsement of information, products and/or services. Views and opinions expressed in 318 Forum do not necessarily reflect those of the publisher. 318 Forum has made every effort to ensure accuracy of the publication's contents. However, we do not guarantee the accuracy of all information, nor the absence of errors and omissions. No responsibility can be, is or will be assumed.
Sleep deprivation is when an individual sleeps fewer hours at night or...

We all have that special favorite flower. Oftentimes, however, this si...

Start by looking for wedding-day vendors that share your focus on prot...

the list of things to do when planning a wedding, close to the top is ...

It's best to approach it all in a step-by-step manner, so that the t...

You'll be primped, prepared and dressed long before it's time to s...

WEEKLY ON MONDAYS: SHREVEPORT TOASTMASTERS HYBRID CLUB MEETING:....

The kidney is a vital organ in the body that cleans the blood of toxin...

As an allergy fellow in training in Shreveport two years ago, I encoun...

Create the registry together. This should be a shared moment where you...