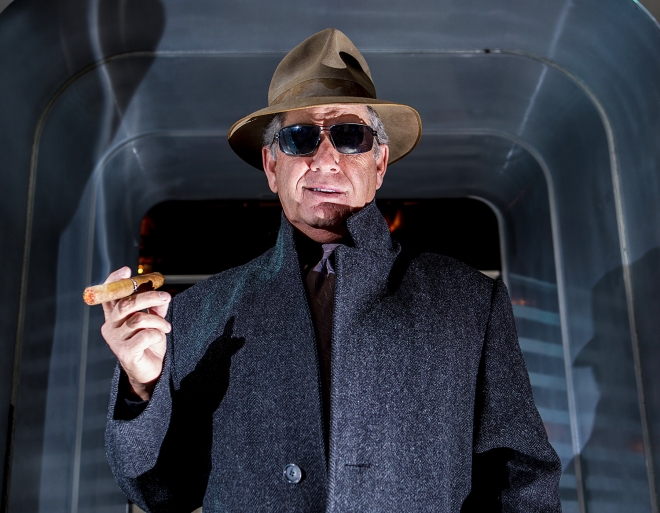 Harold Turner knows about business from the ground up. After all, he started Red River Bank in Shreveport from scratch.
So, perhaps his leadership skills are the reasons behind his team gleaning the most new members for the Greater Shreveport Chamber of Commerce, thus winning Turner the coveted title of "Godfather of Shreveport."
He was "crowned" during a special party held on the third and last day of the recent chamber fund-raising event.
"We were enthusiastic in our efforts," Turner said, whose team recruited more than 85 of the 300 new members.
Turner has been a member of the chamber for many years. He was chairman in 2002 and Business Leader of the Year in 2010.
"I've always been involved with the chamber … I was born here (Shreveport) and moved back here in 1991, and I've been involved with it ever since in some capacity," he said.
Turner said the local chamber has never hosted a membership drive quite like this one.
"I had heard about this (Your Chamber Connection) in Alexandria … they've done it twice," he said. "So, they did it here, and I think they've been real pleased with how it came out."
It's a totally different approach from anything the chamber has done in recent memory.
"I think the thing I liked the most about it is, you get in, get your work done and get out," Turner said. "It didn't drag on for months. It was a fast-paced, fun thing to do – and a fun way to approach it. People enjoyed it."
Hooking 85-plus members for the chamber was partially personal.
"It was an individual thing," Turner pointed out. "Some of the people I asked to join did because I asked them. But when they asked me why they should be a member, I had to be able to give them a reason to spend money."
Having been in the banking business for a long time, Turner has a lot of friends – some are competitors – in the business. He had four different banks represented on his team.
"My team had five captains, and one was with Ouachita Independent Bank and one with Origin Bank," he said. "Some of our volunteers were with Red River Bank … and then we had an insurance agency and a group from Budweiser."
They also recruited before the meeting ever began.
"We had a lot of people who had already agreed to join," he said.
There was another reason Turner's team was so successful. Each of his chairmen recruited captains who, in turn, recruited volunteers.
"We filled out all our teams, and the number one thing is, all of my people showed up," he said. "We had a really good group of people – a lot of them were young people that were enthusiastic."
Turner started Red River Bank in Shreveport in January 2006. He retired from Hibernia Bank when it was purchased by Capital One. He is semiretired now but, in addition to Godfather of Shreveport, he holds the title of chief development officer at Red River Bank. He has been in the banking business for 45 years.