318 RESTAURANT WEEK IS MARCH 14-18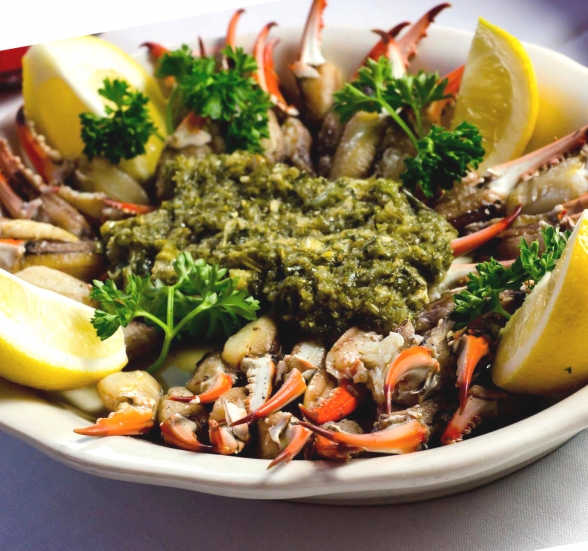 Experiences range from fine dining to barbecue
The first-ever 318 Restaurant Week was held Nov. 1-5, 2016. Designed by the Shreveport- Bossier Convention and Tourist Bureau and its partners to drive new business to local eateries in downtown Shreveport, the inaugural 318 Restaurant Week was highlighted by a series of sold-out, onenight-only dining experiences at partner restaurants and special lunch and dinner promotions at 14 local eateries. 318 Restaurant Week will return March 14-18 with a citywide selection of 35 participating restaurants and 11 special dining experiences.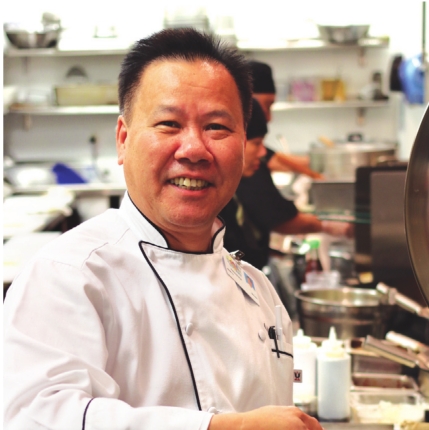 The 2017 edition of 318 Restaurant Week was planned to take place during the 85th annual South Central Regional Conference of Alpha Kappa Alpha, Inc. – one of the largest conferences that Shreveport-Bossier has ever hosted – which will bring an estimated 3,500 registered attendees to Shreveport- Bossier March 15-19. The goal was to curate a selection of Shreveport- Bossier's best dining experiences and market those experiences to locals and visitors alike.
"A lot of destinations plan restaurant weeks to coincide with major conventions," said Brandy Evans, vice president of communications for the Shreveport-Bossier Convention and Tourist Bureau. "We wanted to encourage these ladies to get out and discover local restaurants and attractions that they may not otherwise have visited."
One-night-only dining experiences that will be offered during 318 Restaurant Week range from fine dining to barbecue. On Tuesday, March 14, Wine Country Bistro will present an Italian-inspired dinner highlighting locally sourced ingredients and hosted by blogger Jada Durden. Also on March 14, El Cabo Verde will celebrate the versatility of corn during a six-course dinner hosted by food blogger Chris Jay, and the all-new Riverview Restaurant and Brew House at Margaritaville Resort Casino will present a night of food, drinks and games hosted by Tiana Kennell.
On Wednesday, March 15, Four Winds Restaurant at Horseshoe Casino will serve a multi-course dinner inspired by global flavors and hosted by Alex Stinchcomb. In celebration of Women's History Month, Southern University
Museum of Art in Shreveport will partner with Chef Monique Armand of Sassi Café to present "A Night at the Museum" hosted by Roxann Johnson. Bamboo Asian Café at Margaritaville Resort Casino will host "What the Pho?" an evening celebrating the popular Vietnamese soup pho and featuring a lesson on how to make perfect pho led by Chef Frederick Ngo and hosted by Clint McCommon.
On Thursday, March 16, The Levee and Nader's Gallery will offer diners "A Feast for All Senses," an evening hosted by Angie White highlighting the garden-to-table cooking and craft cocktails of The Levee, as well as the unique shopping experience next door at Nader's Gallery.
On Friday, March 17, Ernest's Supper Club will present "a classic white-linen evening" hosted by Mark Crawford featuring many of Chef Ernest's most popular dishes, as well as flaming desserts and cocktails. Twisted Root Burger Company of Shreveport will offer an exotic meats and beer pairing on their patio hosted by Michelle Marcotte and featuring live music by Magnolia Mae.
On Saturday, March 18, King's Hardware and Drake Catering will partner to present "Up in Smoke: A BBQ and Bourbon Adventure" featuring a fivecourse, seated barbecue experience prepared by 2016 Louisiana Food Prize winner Chef Blake Jackson and paired with select bourbons.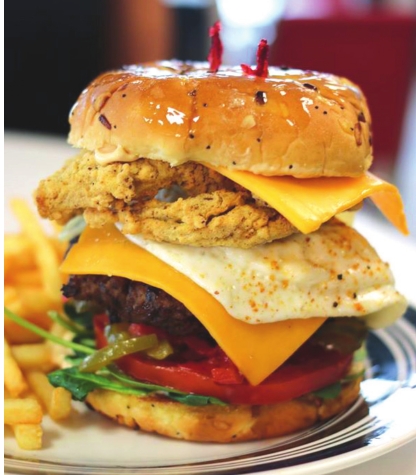 Another unique food experience available during 318 Restaurant Week will be a dine-around culinary tour hosted by local food personality Chef Hardette Harris, March 14-16.
Food lovers will board a shuttle bus with Chef Harris and visit several of her favorite local eateries including soul food, sweets and international flavors.
The cost to attend these special, onenight-only food experiences ranges from $30 to $60 per person. For more information on each experience or to purchase tickets, visit 318RestaurantWeek.com. While on the Web site, visitors can also browse the lunch and dinner specials being offered by 35 participating eateries throughout Shreveport and Bossier City during 318 Restaurant Week. Diners are asked to share their experiences on social media using the hashtag #Eat318 in order to help others discover the best offers and experiences throughout the week.
– Chris Jay