L.A.B. CELEBRATES 90 YEARS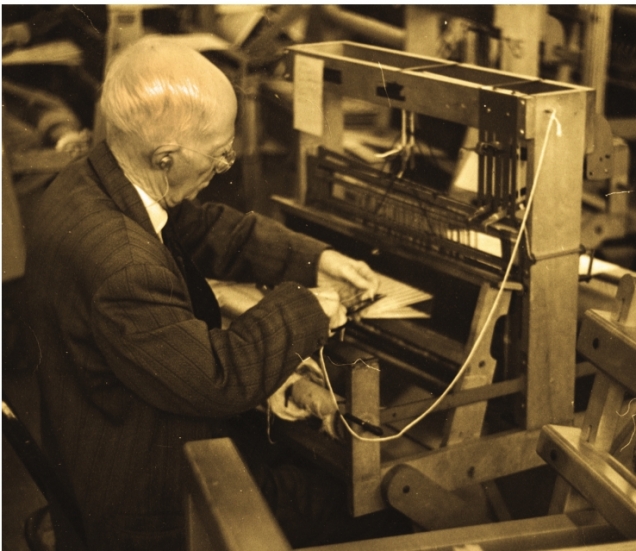 Agency provides
employment, training to visually impaired
April 4, 1927, is a date to remember.

On this special date, Louisiana Association for the Blind (LAB) was established by a local chapter of the Lion's Club to provide employment and training opportunities for people who are visually impaired. Our organization started small, making brooms and mops, which were sold door to door to raise monies to support the mission. The broom-making operation expanded to include fabrics, rugs and woven baskets. Later on, a nursery was established for blind preschoolers and staffed by special instructors.
Now, 90 years later, our mission endures, and LAB is able to expand its rehabilitation and employment services because of your support. Who knew something as simple as producing brooms and mops could birth Ability Printing, our full-service print shop, or our online office supply store, GeauxOffice.com? As times have changed, so have the scope and delivery of our services. We added a Rehabilitation Services sector when the need for customized rehabilitation and vocational training for people with impaired vision increased rapidly.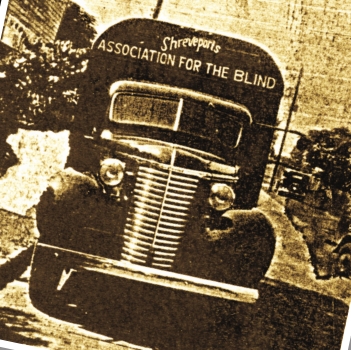 In 2007, LAB opened the Low Vision Rehabilitation Center (LVRC). The LVRC is the only total source in the Ark-La-Tex area to address the needs of our visually challenged community. The LAB staff includes highly credentialed, trained and skilled individuals who take the extra step to ensure the success of each client. Our personnel include a mix of visually impaired and sighted persons who possess an impressive set of credentials. Each client receives a customized plan to meet their rehabilitation and employment needs. These plans may include one-on-one instruction to learn how to navigate with a cane, learning the latest in assistive and adaptive technologies or job-readiness skills. Other LVRC rehabilitation opportunities include: individual and family counseling, Braille, orientation and mobility, job readiness and placement, customer service training, community outreach, independent living, children's and older blind program, computer training and adaptive technology instruction. Additionally, our LVRC performs lowvision evaluations and is home to the only retail store in the region for adaptive aids and equipment for people with vision impairment.
Please visit www.lablind.com to learn more about our programs.

Do Business. Do Good.
LAB pursued commercial ventures to provide employment opportunities and additional support for the rehabilitation services of the LVRC. Ability Printing opened in 2011 and is a state-of-the-art digital print shop serving the Shreveport/ Bossier community. Ability Printing provides quality design, typesetting, printing, binding, UV coating, digital print-to-garment printing, large-format signs and banners, mailing services and much more. For additional information or to receive a quote, please visit www. abilityprinting.com. We are grateful to our customers for their continued business and support of our mission!
In 2013, LAB launched GeauxOffice.com, an online office supply store. The site features over 50,000 brand name items including office supplies, furniture, electronics, cleaning supplies and school supplies. Customers can open an account at no cost, and delivery is fast and free of charge. Visit www.GeauxOffice.com to open your account today!
LAB continues to grow with the addition of a call center operation and further ventures into commercial products to provide new opportunities for innovative employment for people with visual impairment. Our direct labor workforce is made up of 80 percent visually impaired employees.

Doing Our Part As a part of National Industries for the Blind (NIB), LAB participates in the nation's AbilityOne program, providing quality products to the government made by Americans with visual and other severe disabilities. In 1999, LAB opened an AbilityOne Base Supply Center (BSC) on Barksdale AFB.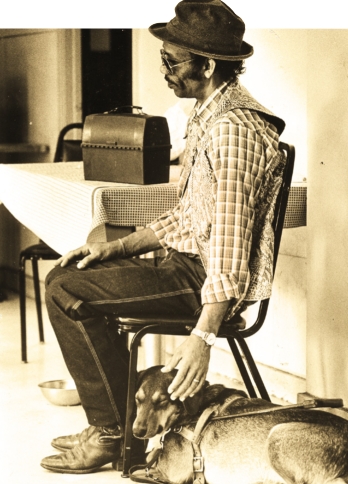 The store is a supply source for military personnel and government employees. In addition to AbilityOne products, the store handles office supplies, tools, janitorial and hardware items. The store supplies uniforms, clothing and individual equipment to active duty military and reserve personnel. In 2010 LAB opened a second BSC at Fort Polk Army Post in Leesville, La., providing office products and other supplies.
In 1989, LAB began a cooperative program with 3M Company with the production of Peel-and-Stick Non- Skid. The product is converted from jumbo rolls into kits and pieces for the Department of Defense and commercial customers. In 2011, the Peel-and-Stick Non-Skid department moved to a new location at 1104 Hawn Ave. and was renamed the Laser, Design and Die Division in 2013.
As we look toward the future, we invite you to join us to do even more. Partnerships help leverage and maximize resources by providing training, services and employment to our low-vision and no-vision community. We are honored to celebrate this milestone with you, our friends, who have provided countless opportunities for independence. As we celebrate 90 years at LAB, we thank you for continuing to drive us forward so that our future can be just as remarkable as our past.