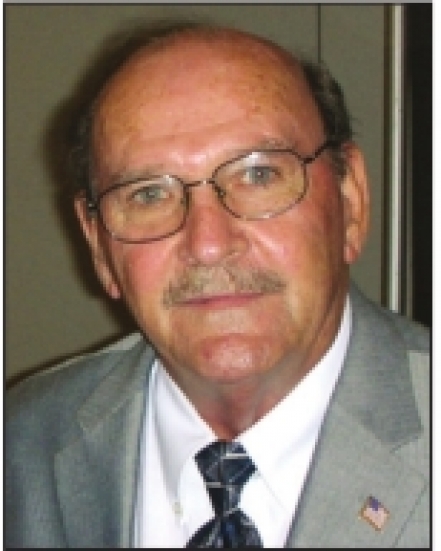 Reflecting on my time on Capitol Hill
The recent shooting of U.S. Rep.
Steve Scalise and others while practicing for the Congressional baseball game at a ballpark in Alexandria, Va., has caused me to reflect on the years I spent on Capitol Hill in Washington from 1966 to 1993. I guess you could say it was a bygone era because things were not so partisan or politically toxic back then.
I recall that my boss, U.S. Rep.
F. Edward Hebert, asked me to sit in the gallery as he handled the Defense Authorization Bill so I could, as his press secretary, do a press release. I had not been on the job very long. So I dutifully sat and watched and took notes. There were the usual laudatory comments for the way Hebert had handled things.
Then this congresswoman, wearing a huge hat, made her way down the aisle to the well of the House. She proceeded to rip Hebert up one side and down the other, calling him a pawn of the Pentagon, among other things. I was appalled and couldn't believe my ears. When she finished, she walked up the aisle, stopped where Hebert was sitting, and gave him a kiss on the cheek.
On the way back to the office, I asked Hebert who in the world was that woman and how could she say all of things about him. "Oh, that's just Bella Abzug. She's coming by the office at five for a drink." Hebert said. And she did. The two of them joked about her comments, which she said she had to do for her constituency. They were obviously great friends despite the wide divide in their political philosophy.
That was just one learning moment for me back then. There were many others where members of Congress fought the good fight on the floor of the House, then socialized after work. They did not take politics personally. Unfortunately, that atmosphere does not exist in Washington today. "I'm right, and you're evil" is the way the two parties treat one another. This shooting will bring cries for unity and working together, but that won't last for long. It will soon be business as unusual and as uncivil.
Two Capitol Hill police officers are being called heroes for their actions at the shooting. I recall that when I first set foot on Capitol Hill, the police force was just a patronage-type position. I had a good friend who was on the police force, and he wasn't trained at all. But today they are a well-trained law enforcement organization, which demonstrates how times have changed.
There are so many misconceptions about members of Congress today. Their job approval rating barely makes it into double digits. There's the ever present misinformation about their retirement benefits. They do not collect their full salary in retirement after serving just a few years in Congress and have the same retirement system as regular federal employees.
If you've ever watched a TV show or movie in which a congressman was portrayed, he or she usually has a huge, plush office. Not so. The offices are cramped for space and are certainly not plush. And often the member of Congress is chauffeured around in a limousine. Another falsehood. They drive themselves to and from work just as everyone else does. Many of them actually live in their office.
The only members who get some perks are those who serve in leadership positions – the Speaker of the House, the Majority Leader and the Majority Whip. It's the same on the Senate side. One of the perks is a security detail. And that turned out to be a key element in this recent shooting. Scalise, as House Majority Whip, has a security detail assigned to him.
I'm sure the two Capitol Hill police officers assigned to Scalise were not expecting any trouble as they watched baseball practice. It was just a leisurely morning. But suddenly, all hell broke loose. The two officers leaped into action and started returning fire. They were outgunned because the shooter had a rifle while they were using pistols. After wounding Scalise and four others, the shooter was taken down and later died. If not for those two Capitol policemen, it could have been a massacre because those on the baseball field were sitting ducks.
"If not for those two Capitol policemen, it could have been a massacre because those on the baseball field were sitting ducks."
Members of Congress feel safe when they are on Capitol Hill. All security procedures are in place. But, as we have seen, it is now a different story when they are back home in their districts or on the road. Many of them have faced hostility at town hall meetings in their districts. It seems that incivility has trickled down to the rank and file. It's not surprising. A bad example is being set from the White House on down. So some of the people are emulating their leaders by protesting, shouting at town hill meetings, or in the worst case scenario, resorting to violence.
How do we get back to some sort of civility? I don't know. We may be too far gone to go back. It will take more than this incident, that's for sure. At this writing, Scalise is still in the hospital undergoing surgery. My best wishes to him and his family.
Lou Gehrig Burnett, an award-winning journalist, has been involved with politics for 44 years and was a congressional aide in Washington, D.C., for 27 years. He also served as executive assistant to former Shreveport Mayor "Bo" Williams. Burnett is the publisher of the weekly "FaxNet Update" and can be reached at 861-0552 or louburnett@comcast.net.