HEALTHY DOSE OF INFORMATION
DR. BRIAN MAZZARELLA OF REGIONAL UROLOGY HAS BEEN NAMED A UROLIFT CENTER OF EXCELLENCE This recognition is based on his commitment to exemplary care for men suffering from urinary tract symptoms and his high level of training and experience with the UroLift System in treating men with benign prostatic hyperplasia(BPH).
The UroLift System is a treatment option for men with enlarged prostate and an alternative to procedures that involve cutting, heating or removal of prostate tissue and typically allows patients to discontinue taking medications.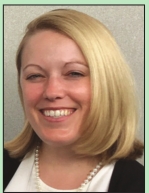 To learn more about this procedure or to schedule an appointment with Dr. Mazzarella at Regional Urology, call 683-0411. DR. WILDEN PRESENTS REVIEW OF THE USE OF CLEARPOINT® NEURO NAVIGATION SYSTEM Jessica Wilden, MD, founder of Tri-State Neurosurgery at Willis-Knighton Medical Center, presented a review of her clinical experience with the ClearPoint® Neuro Navigation System at the 21st International Congress of Parkinson's and Movement Disorders held June 4-8 in Vancouver, BC, Canada. Her presentation was titled, "MRI-guided laser interstitial thermal thalamotomy for medically intractable tremor disorders."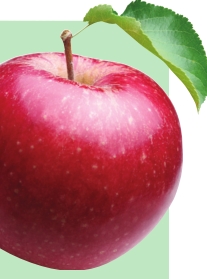 Wilden, who has used the ClearPoint System to place electrodes in movement disorder patients for nearly four years, now also offers laser ablation thalamotomy as an MRI-based surgery option for select patients. "The ClearPoint System allows our team to plan, target and place the laser catheters with real time MRI visualization," she explained. "This allows exceptional accuracy through a small incision with minimal hair shaving."
Wilden noted that one of the major benefi ts of this procedure is enhanced patient comfort. "In addition to caring deeply about clinical and surgical outcomes, we want the patient experience to be as seamless and easy as possible," she said. "Our patients appreciate that they can be asleep throughout the procedure and do not have to wear a metal sterotactic head frame."
Using the ClearPoint System, surgeons can plan, target and adjust trajectories under real time MRIguided visualization to place electrodes, catheters and biopsy needles. This real-time imaging results in improved accuracy and reduced risk of brain shift that is possible with standard imaging techniques. The ClearPoint Neuro Navigation is the only laser ablation system that allows procedures to be performed entirely in the MRI operating suite, eliminating the need to move the patient from the operating room to MRI during the procedure. Locally, it is only available at Willis-Knighton Medical Center.