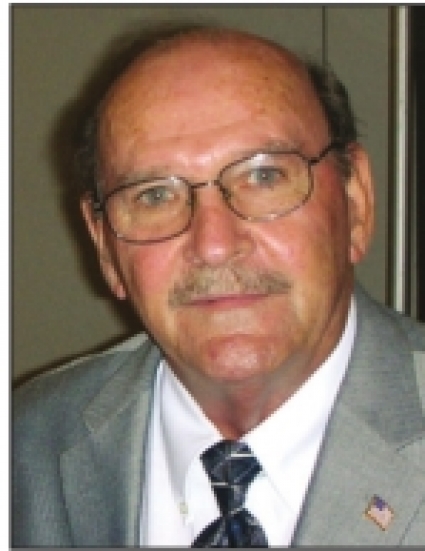 Law enforcement officials on a hot seat
Shreveport City Councilman Willie Bradford certainly put crime on the front burner when he recently introduced a resolution, which passed the city council on a 6-1 vote. The resolution urged Shreveport Mayor Ollie Tyler "to request the Caddo sheriff to aid the Shreveport Police Department (SPD) in patrolling and other law enforcement activities with the city of Shreveport in an effort to reduce crime and criminal activity."
It was time for law enforcement officials to have a discussion about crime in Shreveport. Through May, homicides have increased over last year by 44 percent, forcible rape by 25 percent, business armed robbery by 132 percent, and business burglary by 131 percent. Heretofore, the response of the mayor and Police Chief Alan Crump has been to say crime is down from the 1990's. But don't tell that to the average citizen, who sees crime as rampant within the city. And crime has now spread to areas such as Broadmoor and other, similar areas.
Bradford's resolution has gotten everyone involved in the conversation – the mayor, the police chief, the district attorney and the Caddo sheriff. That's a good thing. But, so far, there have been few results or plans coming from the mayor and police chief. Sheriff Steve Prator says he has met with Mayor Tyler and offered suggestions to deal with the crime problem, such as aggressive police work, prosecution and sentencing. District Attorney James Stewart said his office has been working with the police department to instruct officers on how to handle arrests and charges for those arrested.
Prator says his department is already offering assistance to the city with deputies serving on the Caddo- Shreveport Narcotics Task Force and the Caddo-Shreveport Financial Crimes Task Force. His department also runs the Caddo Correctional Center. He noted that getting involved in patrolling in Shreveport would take money and creative scheduling, and that ball is in the mayor's court. The sheriff emphasizes that he does not want to risk the successes being seen in reducing crime outside the city.
What eventually comes out of these discussions remains to be seen. How much will it cost the city of Shreveport to get the participation of the sheriff's department? How will creative scheduling be done? A lot of questions, but few answers at this point. One thing is for sure: More officers on the streets would certainly help.
The Shreveport budget authorizes 553 officers. Currently, there are 513 on the force. Twenty-four recruits just finished the academy, which will bring the number of officers up to 537. That number can be deceiving. Col. Michael Carter, president of the Shreveport Police Officers Association, notes that, on any given day, the city is operating 80 to 100 officers short. The reason is that there are officers on sick leave, administrative leave, extended court appearances and vacations. The city has lost 73 officers from the force in the past two years due to retirements, resignations and termination.
Carter also says that the problem with recruitment and retention is the pay. The starting salary of a Shreveport police officer is $33,000. After a year on the job, he or she receives an additional $6,000 annually in state supplemental pay. Carter may have a point when you look at the salary some other cities pay their police officers.
Here are some examples. Tyler, Texas, has a starting salary of $53,514. Longview, Texas, pays a beginning salary of $50,891. Little Rock, Ark., police officers receive $42,500 after one year. And Alexandria, La., pays $46,000 after one year. However, Shreveport is in line with some other cities. Bossier City's starting salary is $32,796 and $38,796 after one year. Baton Rouge pays a beginning salary of $32,579, which becomes $38,579 after one year. The Bossier Sheriff's Office pays $36,000 a year and $41,000 if a recruit has a college degree. After a year, add $6,000 to that.
In 2003, Shreveport police officers and firefighters received an 18.5 percent salary increase due to the passage of a quarter-cent sales tax, dedicated for police and fire salaries and equipment. Carter contends that police officers have not received a pay raise since then. But Mayor Tyler disagrees. She noted that police officers and firefighters receive a 2 percent longevity raise every year and have since the 1980's, which is actually raising the base pay. The longevity raise takes into account not only an officer's base salary, but any holiday overtimes as well as certification and education pay in its calculation.
The big question is whether all of this hulabaloo over crime produces any tangible results. When all the talk wears thin, will it just be business as usual? Perhaps District Attorney Stewart has the right idea. He says be believes a "larger conversation" is needed. One that addresses factors driving crime, such as poverty, mental health issues and budget cuts to social programs. One can't argue with that. But in the meantime, Shreveport has a serious crime problem to deal with. Let's see what kind of plan city leaders develop.
Lou Gehrig Burnett, an award-winning journalist, has been involved with politics for 44 years and was a congressional aide in Washington, D.C., for 27 years. He also served as executive assistant to former Shreveport Mayor "Bo" Williams. Burnett is the publisher of the weekly "FaxNet Update" and can be reached at 861-0552 or louburnett@comcast.net.