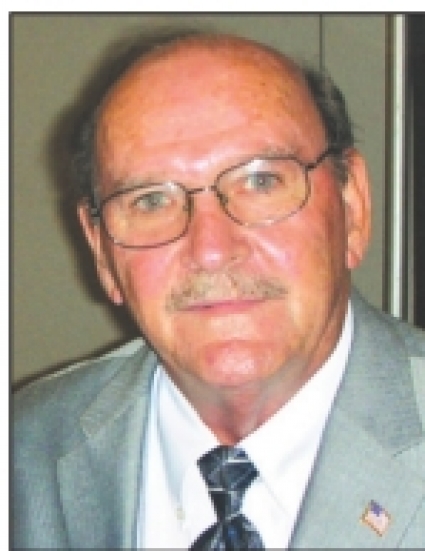 His comments stir up National Anthem controversy
At a rally in Alabama for Republican Senate candidate Luther Strange – who lost, by the way – President Donald Trump criticized some in the National Football League for sitting or taking a knee during the playing of the National Anthem. His exact words were: "Wouldn't you love to see one of these NFL owners, when somebody disrespects our flag, to say, 'Get that son of a b---- off the field right now, out, he's fired. He's fired.'" As if that was not enough, Trump also knocked NFL safety initiatives. In the wake of a study showing that 99 percent of NFL players studied by neuropathologists suffered from CTE, a degenerative brain disease associated with football head trauma, he blamed the decline in NFL ratings on a "softer game."
The president's comments were not well received by the NFL and its players. Roger Goodell, NFL commissioner, said in a statement, "Divisive comments like these demonstrate an unfortunate lack of respect for the NFL, our great game and all of our players, and a failure to understand the overwhelming force for good our clubs and players represent in our communities."
DeMaurice Smith, NFL Players Association executive director, also issued a statement. He said, "Whether or not Roger (Goodell) and the owners will speak for themselves about their views on player rights and their commitment to player safety remains to be seen. This union, however, will never back down when it comes to protecting the constitutional rights of our players as citizens as well as their safety as men who compete in a game that exposes them to great risks."
The whole controversy began last year when Colin Kaepernick, then with the San Francisco 49ers, drew national attention for refusing to stand during the National Anthem prior to kickoff. "I am not going to stand up to show pride in a flag for a country that oppresses black people and people of color," he told NFL Media in August 2016. Then, following events in Charlottesville, Va., where white supremacists gathered to protest the removal of a Confederate statue, Seattle Seahawks defensive end Michael Bennett said he would not stand for the National Anthem "until he saw equality and freedom."
Trump's inflammatory comments empowered the players and created a firestorm of protest. It went from a splattering of protesters to a full-blown exercise in freedom of speech for the players. Some sat, some kneeled, and some raised fists during the National Anthem. The way for NFL players to express their feelings remains a work in progress. The Seahawks took their cue from the Civil Rights movement of the 1960s by locking arms on the sideline as a way to respond to Kaepernick's decision to kneel to raise awareness of police brutality and racism. Some other teams first kneel, then stand for the National Anthem. But there are still individual protesters.
Let's hope the president has enough on his plate with the dangerous situation in North Korea with the "Rocket Man," natural disasters, the massacre in Las Vegas and legislative issues to let the NFL decide its own policies in dealing with this issue. Enough with the tweets.
The controversy, as expected, has hit close to home with high school football teams. The Bossier Parish School System has announced that any student who does not stand for the National Anthem while participating in extracurricular activities will face consequences. Superintendent Scott Smith stated, "In Bossier Parish, we believe when a student chooses to join and participate on a team, the players and coaches should stand when our National Anthem is played in a show of respect."
The Louisiana American Civil Liberties Union (ACLU) sees things differently, however. It condemned the Bossier School Board's threat to punish students who do not stand during the National Anthem. The ACLU put Louisiana schools on notice warning them that forcing students to stand or punishing students who "take a knee" in protest of racial injustice and police brutality would violate students' First Amendment rights. It went on to say that the U.S. Supreme Court has rightly held that state schools have no business forcing students to stand for patriotic rituals.
Meanwhile, in stark difference to Bossier's policy, Caddo public schools offered a different take on the situation. "It's the policy and procedure of Caddo pubic schools and the Caddo School Board to allow students and staff to practice their First Amendment rights as long as that practice does not impede on the ability of others to practice their beliefs, said Caddo Schools spokeswoman Mary Nash Wood. She added, "In Caddo schools, we will allow students to participate in play as long as their protest remains peaceful, civil, and does not affect an individual's ability to participate in the National Anthem should they choose."
A USA Today/Suffolk University poll, taken as late as Oct. 1, found that 51 percent of those polled thought the protests were appropriate, while 43 percent did not. In addition, most voters also felt President Trump's comments about the players who took a knee was inappropriate and disagreed with his call that they be fired.
Lou Gehrig Burnett, an award-winning journalist, has been involved with politics for 44 years and was a congressional aide in Washington, D.C., for 27 years. He also served as executive assistant to former Shreveport Mayor "Bo" Williams. Burnett is the publisher of the weekly "FaxNet Update" and can be reached at 861-0552 or louburnett@comcast.net.