DOCUMENTARY DEPICTS LOCAL RESPONSE TO AIDS
"Small Town Rage: Fighting Back in the Deep South" to be screened at PACE
"Small Town Rage: Fighting Back in the Deep South," co-produced by David W. Hylan Jr. and Raydra Hall, is an independent documentary examining the work and influence of ACT- UP Shreveport in the conservative Deep South. During the early years of the AIDS pandemic, ACT-UP Shreveport sought to bring attention to the plight of those living with the disease, and also to bring about change in the way the government and the medical community reacted, or failed to react, to the crisis.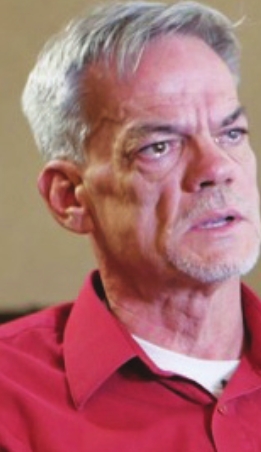 Taking its cues from the other larger chapters around the nation, ACT-UP Shreveport employed the same attentiongrabbing protest tactics that were successful in New York and San Francisco.
In order to push back against the deeply ingrained conservative mindset of Northwest Louisiana, the men and women of ACT-UP Shreveport staged protests, crashed meetings, raised their voices and fought to be heard. As their individual stories will attest, their actions may not have made them popular, but their courage did lead to changes in the way local hospitals, government agencies and even the public at large responded to the AIDS epidemic.
"Small Town Rage: Fighting Back in the Deep South" first began for Hylan as a class project in producing documentaries. "The story is so significant to current events, and we were afraid it would be lost through time," Hylan said.
It was a different time then, a time that Hylan and Hall hope to share with the masses.
"Many young people do not comprehend the struggle that occurred back in the 1980s and 1990s," Hylan said. "They see how quickly the response to the ebola and other health concerns has been. But they have no idea that tens of thousands of people died before even our president would mention the word 'AIDS.'" Hylan, who is married to Troy Hylan and is completing his terminal degree in the LSUS doctoral program in leadership studies, is passionate about making the earth a better place. He works at the Deaf Action Center and sees a lot on a daily basis. "My passion has always been how to make this world better than how I found it," Hylan said. He continues to do that, one project at a time.
Hall can relate. "My passion is definitely the arts and anything creative," said Hall, a Shreveport native who is married with two children. She has a background in graphic and web design.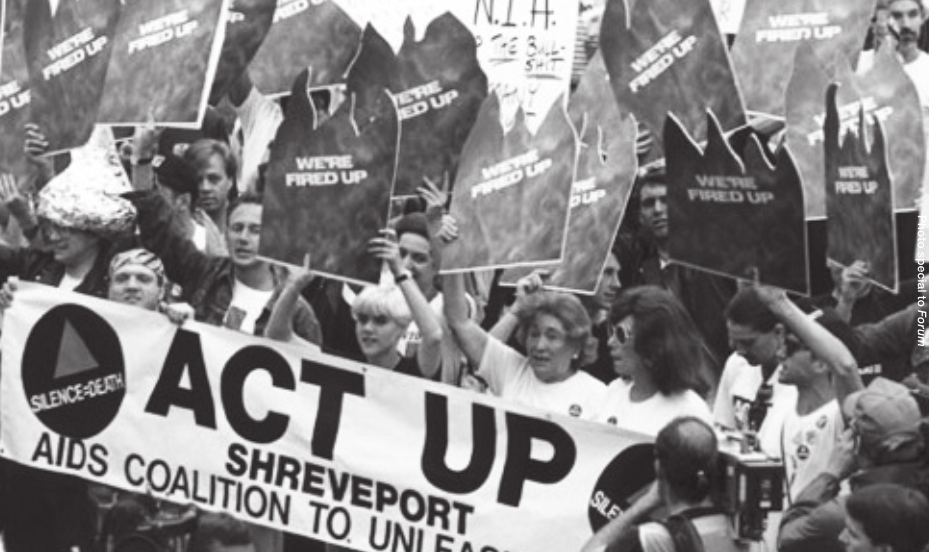 Both producers learned a lot on set.
"Making the documentary was very educational for me," Hall said. "I was in my teens when ACT-UP was most active. I was living in a small town in East Texas, and all of that was off the radar for me."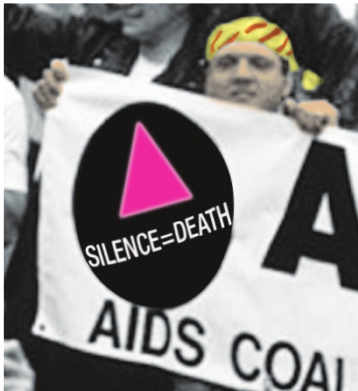 Hylan and Hall both hope viewers of the film have a similar reaction. "The movie was an eye-opening experience for me and a very emotional one," Hall said.
"We are hoping people will walk away from this film and understand that we have to do things better," Hylan said. "We have to be a different type of society."
The film, which was narrated by Lance Bass, former member of *NSYNC, stars Gary Cathey, Robert Darrow, Buddy Williamson, Deborah Allen, James Smith, Bryan Sullivan and Flo Selber among many others.
"Making this document was a very painful process," Hylan said. "Not only for the people we interviewed, because they had to relive a very painful past, but it was also painful for us to watch them struggle with memories."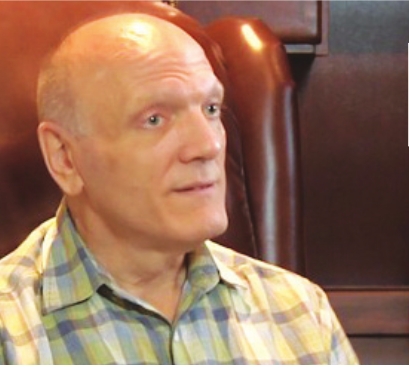 While a very serious and heavy topic, there were also more lighthearted moments during the production. "I never imagined the amount of dogs that would appear in the film," Hall said. "We have several pets that make their screen debut."
Hylan and his team have several ideas they're considering for future films, but nothing is set in stone just yet.
"Small Town Rage: Fighting Back in the Deep South" is being shown at the North Louisiana Gay and Lesbian Film Festival (nlglff.org) and will be available to purchase through the film festival circuit. For more information on the film, visit smalltownrage. com or find them on Facebook, Twitter and Instagram at @smalltownrage.