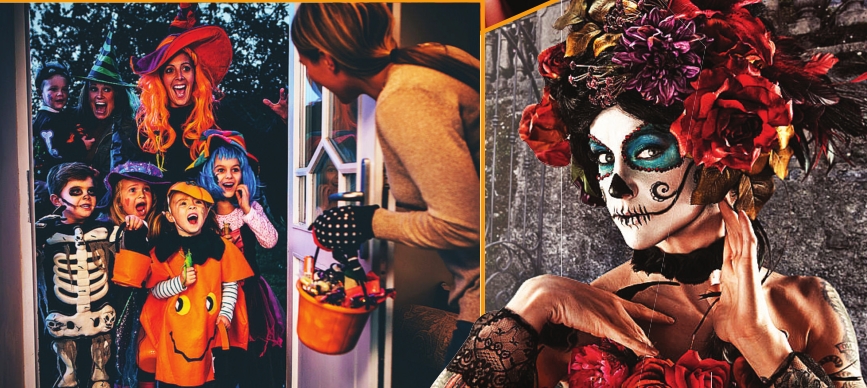 Looking for a spook-tacular time this Halloween? Gather the kids for some trick-or-treating, or get some friends together for a night out.
OCT. 29: SPOOKY SPEAKEASY, with costume contest, live band, tarot card reader, and Ono's Hawaiian food truck. Free, and $1 from every beer goes to support LogJam Stage Company. 6-10 p.m. Flying Heart Brewery, 700 Barksdale Blvd., Bossier City. Visit www.flyingheartbrewing.com.
OCT. 29: DIA DE LOS MUERTOS, Day of the Dead, a Mexican celebration of life and family will feature a parade of calacas (papier maché skeletons), crafts, music, games, face painting, a Departed Pet Altar where people can place pictures of their deceased pets, and more. Free. 1-4 p.m. Columbia Park, 600 Columbia Street, Shreveport. Call 424-1380.
OCT. 30: HALLOWEEN CARNIVAL, with hay rides, face painting, bounce houses, games, trunk-or-treating, silent auction and more. Bring money for meals, cotton candy, dunking and craft booth. $5 per child. 1-6 p.m. Mary, Queen of Peace Catholic Church, 77378 Barksdale Blvd., Bossier City. Call 752-5971.
OCT. 31: TRICK OR TREAT AT THE NORTON, once again the R.W. Norton Art Gallery will open its halls to ghouls, ghosts and goblins for a safe Trick-or-Treating experience. Free. 4:30-6:30 p.m. R.W. Norton Art Gallery, 4747 Creswell Ave., Shreveport. Visit www.norton.org.