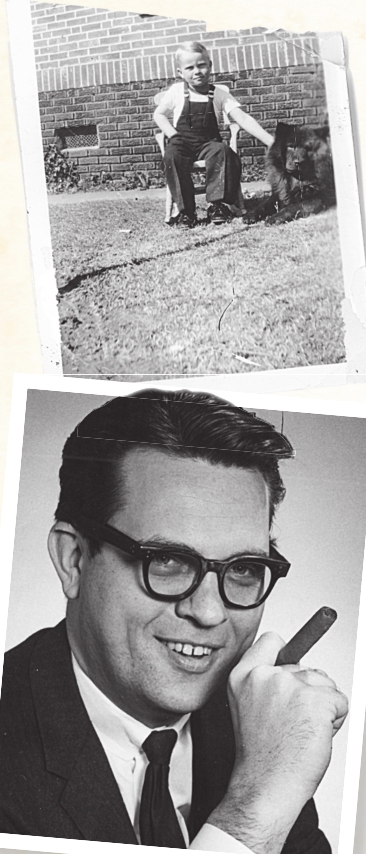 An in-depth, behind-the-scenes look at a living legend.
It so easily could have turned out so different.
Carl Howard Dunn's life, that is.
He could have sat in the Monticello, Ark., orphanage for years, waiting to be adopted.
But Dunn was lucky. His stay was short. His "new" parents raised him right. And Carl Howard Dunn – whom you know as Robert Madison "Bob" Griffin – has lived a life of which many of us only dream.
A life rubbing shoulders with some of the greatest athletes, then going on television and radio to show and tell us their feats.
After more than five decades in the media spotlight, Griffin – who recently turned 83 years old – is still on the playing field. The upcoming football season will be Griffin's 56th consecutive year covering the sport.
"I'm like a kid with a toy," Griffin said, perking up at the thought of another fall under the lights. "It's just downright fun. I love it."
From Shreveport to Springhill and Bossier to Benton, Griffin will be reporting for KTBS-TV (Channel 3), where he has worked the past nine years. This, following a 47-year run at KSLA-TV (Channel 12).
Because of his longevity and likeability, Griffin is one of the most recognizable people – if not the most recognized person – in the Ark-La-Tex.
In short, Bob Griffin is a living legend, the likes of which we may never see again.
"To be in the same market in the same role for that long is highly unusual," said George Sirven, station manager at KTBS- TV. "It's truly incredible to have a gentleman with that much knowledge serving this community. It's not work for Bob, it's a passion."
"Bob Griffin was someone to whom viewers could relate," remembered Bob Cashen, one of Griffin's former news directors. "He was their hometown sports guy who knew what the viewers wanted, and he delivered."
Born in Lake Village, Ark., Griffin was just 4 years old when he and two siblings were placed in an orphanage. Griffin's mother, a widow, was not able to properly care for all of her seven children.
Griffin was soon adopted into a new family, which meant a new name.
"My new mother looked at me and said, 'You know you're our son now.' I said, 'That's great!' She said, 'You know, you can't be Carl Howard Dunn any more because you're our son.' I said, 'I don't care.' She said, 'How about Robert Madison Griffin?' I said, 'I'll take it!'" Raised in Ft. Smith, Ark., Griffin graduated from the University of Arkansas with the help of a band scholarship. ("I was pigeon-toed and couldn't twirl.") He spent a short time in graduate school on an acting scholarship at the University of Nebraska before starting his professional career that included performing in an off- Broadway play.
It was then that Griffin learned he wasn't the best judge of talent.
"In New York, I met an agent who took an interest in me as an actor," Griffin said. "I told her I was leaving. She said, 'I want you to go to one party before you leave, because we really think (this actress) is going to be great, and you will know somebody.' I went to the party, met her, never thought she would amount to anything, and I left. That was Carol Burnett."
But Griffin did amount to something.
Boy, did he. His list of awards and achievements is as long as a football field. Highlights include receiving the Louisiana Sports Writer's Association's "Distinguished Service Award," being named the Independence Bowl Foundation's "Sportsman of the Year" and recognition from the North Louisiana chapter of the National Football Foundation and College Football Hall of Fame for his contribution to amateur football.
However, Griffin has admittedly and humorously dropped the ball a few times. There was that November day in 1970 when he stood on the sidelines as Tom Dempsey kicked a then-NFL record 63- yard field goal to boot the New Orleans Saints to a win.
"(KSLA-TV News Director) Don Owen had limited us to three rolls of film at a football game – seven and a half minutes," Griffin said. "I had shot down to the last five or 10 seconds … I looked down at my camera and realized I didn't have enough film to shoot it. So the question was, do I put in a fresh roll and do it, which means I would use four rolls instead of three? And I thought, 'Don will kill me, and he's (Dempsey) not going to make it anyway.' So I put my camera in the case and stood on the sideline and watched. Everyone around me was yelling 'Go, Go, Go!' I was yelling, 'No, No, No!'" But surviving that day pales in comparison to surviving the day in early 1989 when a heart surgeon cut open Griffin's chest and performed a quadruple bypass.
"I was never nervous or scared about the surgery," Griffin said. "I remember asking (wife) Denise why I was taking it so calmly. She said, 'You don't understand. It's because you are at peace with the Lord again.' She was right."
You see, there was a time in Griffin's life – several years, in fact – when he wasn't at peace with the Lord or himself. Hard to believe, but the man who we, our parents and grandparents watched on TV wasn't always as happy as his smile and laugh led us to believe.
"Away from the station, I was a son of a b______," Griffin said. "I just wasn't a good guy. I didn't like people."
But Bob did like beer. Most every night around 10:30, he would sit behind the anchor desk and say, "And for now, that's a look at sports." Minutes later, he would be at one of his favorite hangouts having one drink, then another, then another.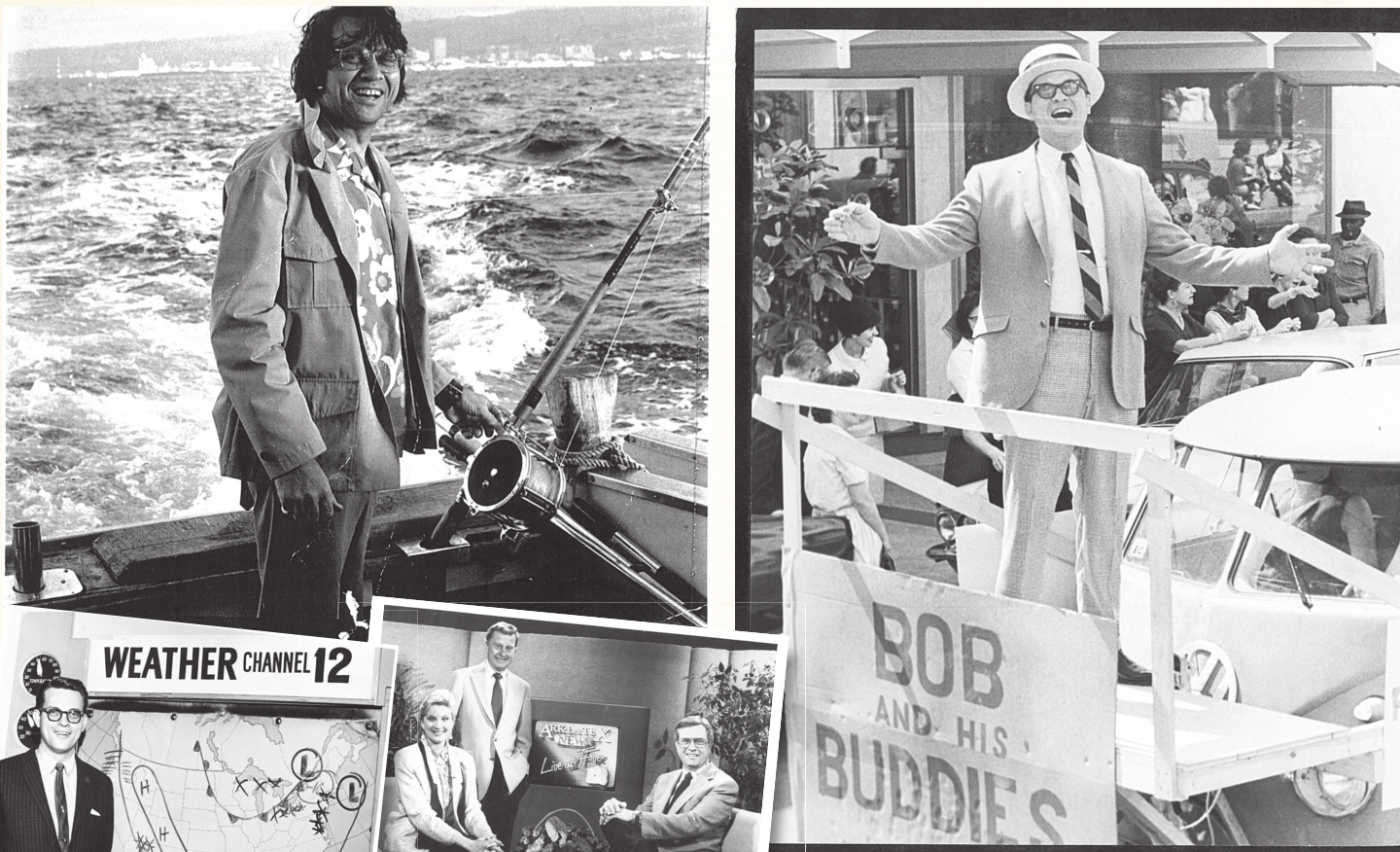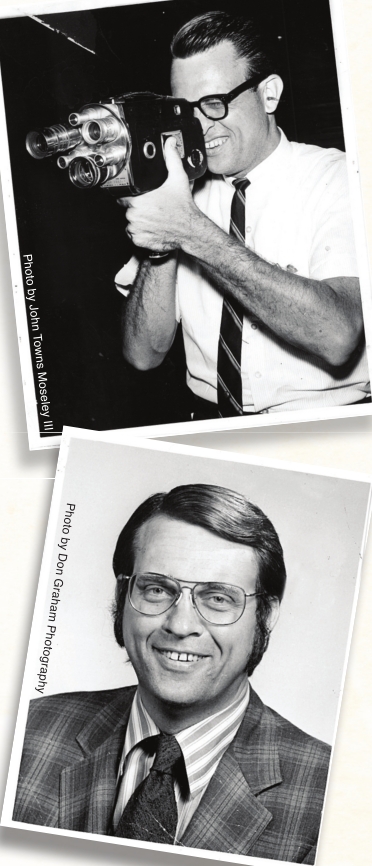 "I went to places I should not have gone," Griffin said. "But everyone took care of me."
Figuratively, Griffin drank more than beer. He swallowed the fame that came with being a big TV fish in a small TV pond.
"I would go into Ernest's Supper Club, which was really THE place," Griffin said. "I would walk in and sit at the bar. Columbus, the head waiter, would come over and lay out a white napkin and crab claws. Johnny, the bartender, would draw me a Schlitz beer and hand it to me. He knew that Bob Griffin liked cold beer, so halfway through that beer he would change beers for me. That was the treatment I got everywhere I went."
Treatment that was good for the ego, but not good for the soul.
"One day it just dawned on me that I was totally unhappy," Griffin said. "Every morning I woke up and said, 'Lord, forgive me, forgive me, forgive me.' Then I went out and did it again that night."
But soon after turning 50, Griffin's life changed with, of all things, a Monday morning toothache. His dentist pulled the tooth, and then tried to get Bob to do something that was similar to pulling teeth. He suggested Bob go to church – Emmanuel Baptist Church.
"(The preacher's) opinion is if there weren't sinners, we wouldn't need churches," the dentist said. "You ought to fit in out there."
Soon after, Griffin passed by Emmanuel Baptist, remembered what his dentist said, and made a U-turn. So did his life.
"I went in and sat down. As soon as I heard the music, I knew this is what I had been missing from the way I was raised."
Which is why Griffin doesn't think of himself as "born-again." Instead, he says he "got right" with the Lord.
"All the time I was doing the wrong stuff, I knew it," Griffin explained. "I just kept doing it. All I did was start doing what was right."
That was in 1985. That was also the last time Griffin had alcohol.
"One day I didn't drink, and the next day I didn't drink, and then a month had gone by. The Lord works in mysterious ways."
The Lord and the former Denise Clingan. This month, they will celebrate 26 years of marriage.
"She's been a rock and an inspiration," Griffin said. "I'm not sure I could have maintained my current life without her help and support. She's always a reminder that happiness comes only through the Lord."
Hoping to help others who may be where he has been, it's important to Griffin he share what he's learned away from the sports world and in the real world.
"The most important thing is peace of mind, and it doesn't come from money, possessions, success or even from a spouse or friend," Griffin said. "It only comes from the acceptance of Jesus Christ as your Savior, with the promise of grace, mercy, forgiveness and eternal life in Heaven."
And for now, that's a look at sports – and one heck of a life.