On Saturday night at ArtBreak, KTAL- NBC 6 ArtBreak's Got Talent will be putting on a showcase of Caddo Parish student talent you've been waiting for all year long. Beginning at 6:30 PM at the Shreveport Convention Center on the Citizens National Bank Stage, the show will feature students competing for a $500 cash prize of and an all expense paid trip to audition privately with the producers of the hit NBC show, "America's Got Talent."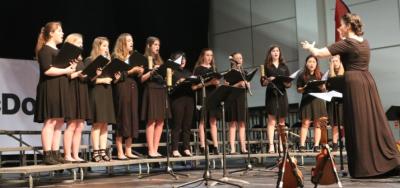 Elementary, middle, and high school contestants auditioned for the 2022 ArtBreak's Got Talent competition on April 12, and 20 students were selected to compete for the $500 best of show prize as well as $200 prizes each for Elementary Best, Middle School Best and High School Best. A $200 cash prize will also be awarded to the People's Choice talent. The 2019 KTAL-6 ArtBreak's Got Talent Show winner was Cal Alexander!
ArtBreak is coming back to show off some of the most talented performers in Northwest Louisiana during the weekend. It's the largest annual showcase of school-age singers, dancers, musicians, and performers in the South! You can experience it ArtBreak weekend at the Shreveport Convention Center. On with the show!
There's no Business like Show Business at ArtBreak 2022! Festival goers will be treated to a wide variety of entertaining acts, from choirs, acrobats, tumblers, cheerleaders, monologues, short plays, ROTC Drill Lines, and more! ArtBreak has more stages than a "3-ring circus!"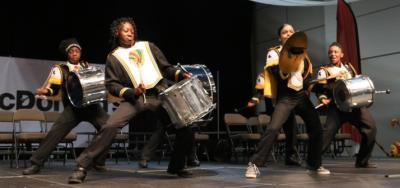 The student performances at ArtBreak are always stellar! The arts festival educates and engages students in grades K-12 from more than 100 Caddo Parish Schools, private schools, charter schools and homeschools. More than 100 students are scheduled to perform across three stages on ArtBreak Weekend.
Many Caddo Parish Public Schools participate in Saturday's All-Parish Honors Performances held on the Citizens National Bank Stage. Students of all ages from different Caddo Parish Public Schools perform in Honor Bands, Honor Choirs and Showcases. These students are a select group chosen by their teachers as outstanding students who reflect a strong dedication to their music and school band.
ArtBreak is especially important this year to student performers (and parents) as there have been very few public performances since 2019.
See The Full Schedule of Events on Page 5 and make sure to come support our STARS on
Friday, May 13, Saturday May 14 and Sunday May 15
FREE Parking at the Shreveport Convention Center Parking Garage.