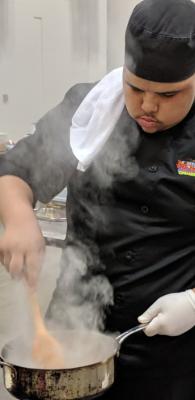 There has never been a BIGGER ArtBreak for high schoolers showcasing what they wear, what they cook, what they film and how they design their own fabulous look.
FASHION FORWARD Fashionistas will all want to be at the Shreveport Convention Center Friday, May 13 to watch students from the Caddo Career & Technology Center (CCTC) battle against the clock to create a FASHION EXTRAVAGANZA and to cheer on friends in another UNCONVENTIONAL CHALLENGE that pits high school designers against one another to see who can make fashion out of the wildest of non-fabric materials.

Fashion Forward Is an exhibition and competition that includes a Fashion Show featuring students designs, a "secret ingredient" competition where students must assemble an outfit and accessories from surprise materials, and an audience participation runway show to see how people from the crowd can "vamp the runway." A team of professional community fashion experts will judge the events. Prizes will be awarded for each round and an overall FASHIONISTA prize will go to the best in show fashion designer.
SIZZLE On Saturday, May 14, It's all about what ArtBreak high schoolers are cooking up with a "secret ingredient" CULINARY COMPETITION. You're going to want to see "who left no crumbs!" in this top CCTC top chef competition.
CCTC students will be donning chef hats and wielding knives to create an appetizer, entrée and dessert using a secret ingredient. The competition features four to six pre-selected Top Chefs from CCTC and individual scoring is done for each course by a team of professional chefs from the most dynamic local restaurants along with personal chefs and caterers. You're going to "eat up" this showcase competition!
FILM PRIZE JR. is back and Better than ever, with lots of new and exciting changes. The statewide competition— started by Tobias Kallenberg in his teen years—has expanded to include both middle and high school students ages 11-18.
As the 2021-22 school year began, students were invited to find a story, a teacher/sponsor and a team to make a three-to-ten minute film. This year, more than 100 films have been created to be shown in different slates on the second floor of the Shreveport Convention Center.
The awards ceremony is held on Sunday, May 15 at 2:00 PM. Audience members and professional jurors will vote for the PRIZE film.
The awards, including cash prizes, grants for teachers and students, and media equipment for schools, have increased since ArtBreak 2019. The prizes include a $4,500 High School Grand Prize Winner and a $2,500 Middle School Grand Prize Winner. There are also five $250 grants for the top five high school winners as well as five Founder's Circle grants for both high school and middle school winners.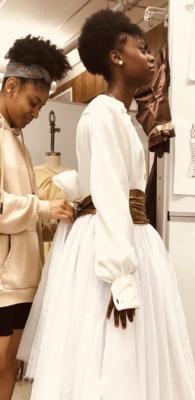 For additional information, go to artbreaksb.com or filmprizejr.com.
SIZZLE Culinary Competition

Saturday, May 14 10:00 am - 4:00 pm
1st Floor - Bay 2
SIZZLE Contestants
Danny Dearing Northwood 11th
Julian Faust Magnet High 12th
Fiona Stevens Captain Shreve 9th
Alyssa Alexander Capt Shreve 11th
Cheyenne Welch Caddo Magnet 11th
Conner Nicholson Caddo Magnet 12th
FASHION FORWARD

Friday, May 13 6:00 pm - 9:00 pm
2nd Floor Ballroom A
FASHION FORWARD Contestants
Josalyn Walters Captain Shreve 11th
Rhys Gaudet CE Byrd 11th
Fatima Ramirez Northwood 12th
Surayya Jones Caddo Magnet 12th
Marianna Murphy Caddo Magnet 12th
FILM PRIZE Jr.
Friday, May 13 5:00 pm - 9:00 pm
Saturday, May 14 10:00 am - 9:00 pm
2nd Floor
FILM PRIZE Jr. Awards Ceremony
Sunday, May 15 2:00 pm
Citizens National Bank Stage