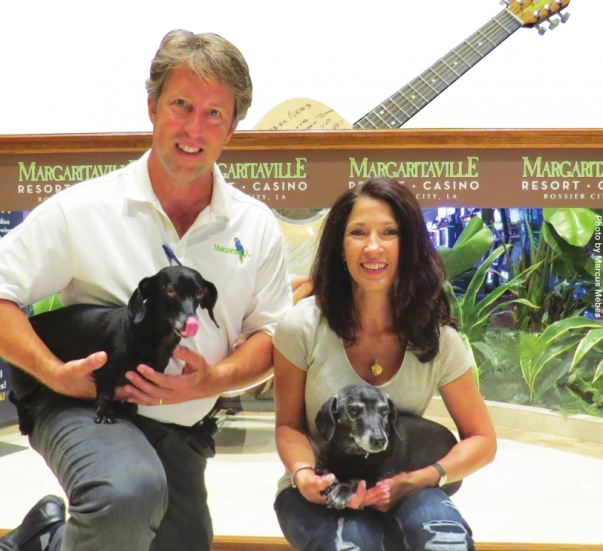 Margaritaville lends a hand in animal rescue
Margaritaville Resort Casino declares September "Paws in Paradise" for the second year in a row.
The month-long effort is designed to bring awareness to and raise money for the numerous rescue and shelter organizations in Shreveport-Bossier City.
Paws in Paradise will include a "Most Photogenic Pet" contest on Margaritaville's Facebook page, a $25,000 slot tournament every Thursday in September and a fund-raising and showcase event on Oct. 2 to include lowcost microchipping.
"Barry Regula, our general manager, has two adopted dogs, Gabby and Elvis, and they are the inspiration for Paws in Paradise. When we realized how many rescues there are in Shreveport-Bossier, many supported out of the pockets of the people that run them, we knew we had to come up with a way to assist," Josh Robinson, director of marketing, said. Additionally, the efforts will offer a fun, alternative opportunity to place pets in loving homes.
Last year, the event placed more than 60 pets in new homes, and 11 of those went to employees, Robinson said. Robinson even adopted a dog himself from the Humane Society of Northwest Louisiana.
Ninna Lopez, director of Ninna's Road to Rescue, is excited that her organization has an opportunity to be a part of Paws for Paradise again this year.
"We are proud to be a part of Paws in Paradise. We appreciate the support of large companies such as Margaritaville because they provide a platform for us to educate the public to adopt, spay and neuter and be responsible pet owners. The overpopulation and high euthanasia rates in our area is a community problem and requires community and company involvement to progressively move our area into a better tomorrow for the animals," Lopez said.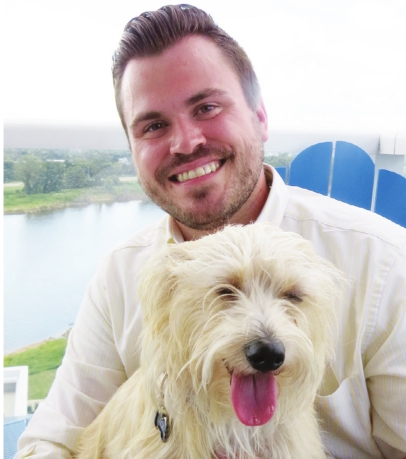 "Since the beginning, Margaritaville has fostered a culture of community giving – we all live and work here, and we want to help make it a wonderful place to live. Our employees donate their time and resources to the Northwest Louisiana Food Bank, the Veterans Home, American Cancer Society and so many others," Robinson said. "Paws in Paradise is important to us because so many of our coworkers are animal lovers, and the more we talked about helping local rescues, the more employees wanted to be a part of it. It started with Barry's fur babies, and it has blossomed into a company-wide passion."
"We're bringing back the best parts of last year's event like fund-raising paper paws for $1 each, and we have had a phenomenal response," Robinson said. "We've added several exciting new features in 2016. We launched a 'Most Photogenic Pet' contest on our Facebook page. The biggest difference we've made this year is the addition of our $25,000 Slot Tournament in September. We're very excited about the slot tournaments, as they have the possibility of raising huge amounts for the rescues."
Every Thursday in September players may win a share of $5,000 in bonus play and help support the local animal rescues. Each participant will receive a Paws in Paradise T-shirt, and net proceeds from the $20 buy-in donations will be split among the qualifying animal rescues.
"The culmination of our month-long Paws in Paradise events is the Oct. 2 fund-raiser and adoption in Paradise Theater. We'll have numerous local animal rescues and their adoptable pets in attendance, and this is the public's chance to find the perfect pet for them and their family. There are so many animals in our area that need good homes. Giving the community a fun, alternative way to adopt pets and raise money for the rescues is what Paws in Paradise is all about," Robinson said.
– Jordan Harris
MORE INFORMATION:
The Facebook contest will consist of submitted pictures of pets, and the 20 pets with the most "likes" will be finalists, and a panel of judges will select the winner. The winner will be announced on Facebook and at the Oct. 2 event and will win a $250 PetSmart gift card.
The Paws in Paradise event will take place at Margaritaville's Paradise Theatre from 2-6 p.m. Oct. 2. Admission is free, and food and beverages will be for sale with proceeds benefiting the rescues. Attendees are welcome to bring their own pets for entry into the animal costume contest to win a $250 PetSmart gift card.