| Art/Exhibits
May 12-July 26: Masterworks From The International Guild Of Realism, The International Guild Of Realism Currently Represents 350 Artists Hailing From 35 Countries Around The World Who Produce Superb, High Quality Artwork, Ranging From Ultra-Contemporary To Timeless Traditional Realism. R.W. Norton Art Gallery.
May 15: Second Annual Night At The Museum, See Art Come Alive From 6 To 10 P.M. The R.W. Norton Art Gallery, In Conjunction With Shreveport Little Theatre And Robinson Film Center, Is Pleased To Welcome Back This Wonderful Community Event For All Ages. The Fun Inside The Museum Is From 6 To 8 P.M. With A Live Exploratory Exhibition Featuring Actors From The Shreveport Little Theatre As People In The Paintings. Food Trucks And Entertainers Will Also Be On Site. Call 865-4201 Or Visit Www.Rwnaf.Org.
May 23-Aug. 30: "THe Art Of The Line: The Dore Collection," The R.W. Norton Research Library Is Proud To Present The Remarkable Draftsmanship Of One Of The Great Masters Of The Print. With Illustrations From Popular Fairy Tales, Dante's Inferno, Don Quixote, And Many More. The Library Is Only Open Saturday And Sundays From 1 P.M. To 5 P.M.
Through May 30: "iNTeNTioNAL Thoughts" By Cindy Holmes, Gallery Hours Are 1 P.M. To 5:30 P.M. Tuesday, Thursday And Friday; Noon To 4:30 P.M. Saturday. Call 424-6764. 214 Texas St.. Shreveport.
Through May 31: "sPRiNG Has Sprung At The Bac," By The Shreveport Art Club. For More Information Regarding This Show, Visit Www. Bossierarts.Org. The Bac's East Bank Gallery Hours Are 11 A.M. To 5 P.M. Tuesday Through Saturday And Is Located At 630 Barksdale Blvd. Bossier City, 71111.
Through May 31: Emerging Artist Gallery, By Christy Martin. The Exhibit Is In The Bossier Art Council's Emerging Artist Gallery (located Inside The Bac At 630 Barksdale Boulevard).The Emerging Artist Gallery Is A Project Of The Bossier Arts Council.
Through June 6: "uNceRTAiNTy In The I'mpossible Art & Fear" By Whitney Newson, This Exhibition Challenges This Idea Of Identity And The Possibility Of Discovering Truth Within Ourselves, Leaving No Room For Deception. To See More Visit Nwlaartists.Org. Artspace.
Through June 30: Kim Bennick Artwork, On Display At The East 70th Brand Of Community Trust Bank.
Through July 26: Masterworks From The International Guild Of Realism, Intended To Recognize Achievement In Realism And Resulting In A Traveling Museum Exhibition. R.W. Norton Art Gallery.
Through Aug. 30: "Natural Louisiana," Photography Exhibit By Ronnie Maum, Shelby Townsend, And Toni Townsend , In The Front Lobby Of Magale Library On The Centenary College Campus. Free And Open To The Public. Call 869-5047.
First Saturday Of The Month: Shreveport Writers Club, Writers From All Stages Of Life In All Genres And Styles Of Writing Meet To Share Their Thoughts In Written Form With Other People Who Love Words; Guests Welcome. Free. 10 A.M. To Noon. Bossier Arts Council Annex, 630 Barksdale Blvd., Bossier City.
| Bars/Nightlife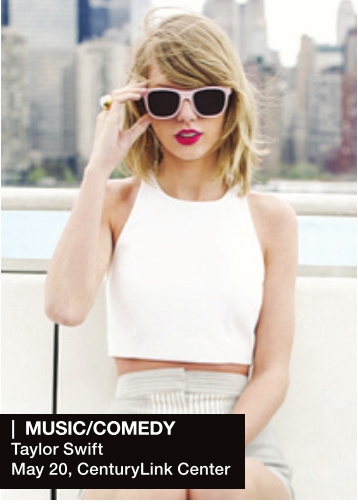 2johns Steak & Seafood: 2151 Airline Dr., Bossier City. 841-5646. 5 To 10 P.M. Tuesday Through Thursday. 6 To 11 P.M. Friday And Saturday. Drew Ley, Tuesdays And Fridays; Winston Hall, Wednesdays; Winston Hall & Chris Allen "Jazz Night," Thursdays.
Baby Huey's On The Bayou: 1709 Sligo Road, Bossier City. 752-9465. You Can Be A Star Karaoke, 9 P.M. To 2 A.M. Fridays.
Bear's On Fairfield: 1401 Fairfield Ave., Shreveport. 272-1643. Tickets Available At Ticketweb.Com. Nappy Roots, May 28; Glen David Andrews Band, May 29; Givers, July 4.
Chicago/The Hookah Room: 118 Texas St., Shreveport. 221-0490. Acts Are 10 P.M. To 6 A.M. Unless Otherwise Stated. Loco Lounge Featuring The Best Selection Of Electronic Dance Music Artists In Town, Fridays; Floyd Grigsby And The 5gk Band, Saturdays.
Cove On Cross Lake: 1612 Dilg League Drive (off Lakeshore), Shreveport. 635-0262. 11:30 A.M. To Close Monday Through Saturday.
El Portrillo Mexican Restaurant: 6614 Youree Drive, Shreveport. Wayne's Fm Karaoke, 6 To 10 P.M. Tuesdays.
Frog's Breath Saloon: 1984 Airline Drive, Bossier City. You Can Be A Star Karaoke, 9 P.M. To 1 A.M. Wednesday Through Saturday.
H&H Lounge: 717 Hope St., Shreveport. 424-9297. Good Vibes Night Every Wednesday. Drum Circle, 6 To 9 P.M.; Vj-Dj Music, 9 P.M. To Midnight.
Hangar 21: 616 Commerce St. Shreveport. 221-0064. Shows Start At 10 P.M. Unless Otherwise Stated. Wendy's B-Day Bash With Dik, May 16; The Ian Quiet Band & Madaline With Channel 8, 10 P.M. June 12; Element A440 Tour Stop, June 16.
Lee's: 639 E. Kings Highway, Shreveport. 861-2151. Acts Are 8 P.M. To Midnight Weekdays, 9 P.M. Fridays And 9:30 P.M. Saturdays. Funhouse May 22, June 12; Jerry Beach Blues Jam, May 18, 25, June 1, 8, 15, 22, 29; Kandu May 15, 16, 23, 29, June 6, 13, 20, 26; Seaman & Sands June 5; Thundermouse June 19.
Noble Savage: 417 Texas St., Shreveport. 221-1781. Open 5 P.M. To 2 A.M. Dirty Redd's Jam Session Featuring Area Artists Playing All Around Good Music Every Thursday From 8 P.M. To Midnight.
Ristorante Giuseppe: 4800 Line Ave., Shreveport. 869- 4548. Jazziana, 7 P.M. Every Friday And Saturday.
Shreveport House Concert Series: 1508 Fairfield Ave., Shreveport. 670-3567. Shows Begin At 7 P.M. Harpeth Rising, June 7; Kevin & Dustin Welch, July 12; Eric Taylor, July 26; Raina Rose, Sept. 13.
Superior Grill: 6123 Line Ave., Shreveport. 869-3243. Live Music On The Patio 6:30 To 10:30 P.M.
Superior's Steakhouse: 855 Pierremont Road No. 120, Shreveport. 219-4123. 6 To 10 P.M. Kenny Bill Stinson On Wednesdays And Fridays; Haley Brooke On Thursdays; Nathaniel Hooten On Saturdays.
The Brass Monkey: 3104 Youree Dr, Shreveport. 754- 4231. Shows Start At 9 P.M. Dylan Leblanc And Caleb Elliot May 28, Dauzat St. Marie May 14; Trey Houser May 21.
The Office: 1303 Shreveport Barksdale Hwy., Shreveport. 216-3346. Happy Hour Everyday 11 A.M. To 7 P.M. Featuring $2 Domestics, $2.50 Imports And $6 Patron And Jameson.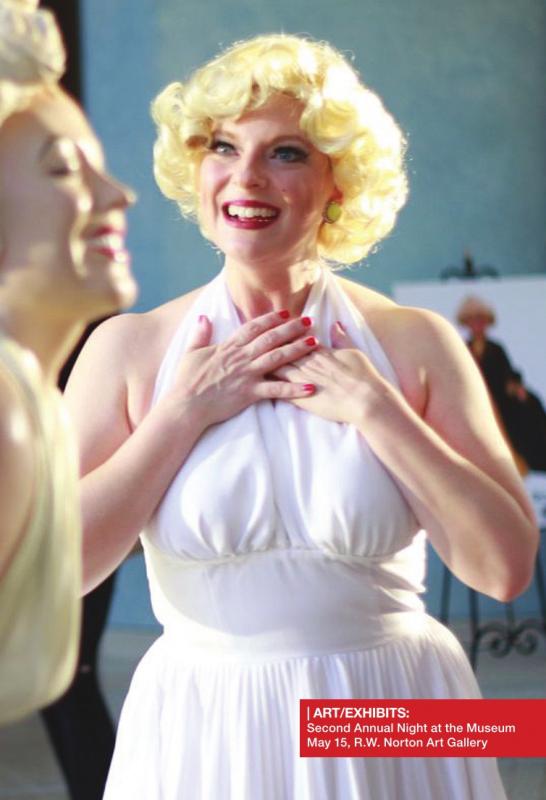 The Stage At Silver Star: Live Entertainment. Schedule: Gates Open At 7 P.M. Unless Stated Otherwise. 1201 Dixie Overland Road, Bossier City. Call 752-3633. Chase Bryant, May 15; Cowboy Mouth, May 30; Randy Rogers Band, June 5; Kentucky Headhunters, June 12; Doug Stone, June 27; Dustin Lynch, July 10; Neal Mccoy, Aug. 20.
Tiki Bar: 639 E. Kings Hwy., Shreveport. 868-6355.
Trejos Mexican Restaurant: 5795 N. Market, Shreveport. 929-0299. Wayne's Fm Karaoke, 6 To 10 P.M. Fridays.
| Music/Comedy
May 14: Dr. John & The Nite Trippers, Tickets Are $60, $50 And $40. 8 P.M. At The Strand Theatre, Downtown Shreveport. Visit Www.Thestrandtheatre.Com Or Call 226-8555.
May 20: Taylor Swift, Sold Out. 7:30 P.M. Centurylink Center, Bossier City. 747-2501.
May 23: City Wide Graduation Party – Kevin Gates In Concert, $102 First 10 Rows Of Floor, $87 Floor, $67 Orchestra And $57 Lower And Upper Balcony. Doors At 7 P.M. Show At 8 P.M. At Shreveport Municipal Memorial Auditorium.
May 28: The Lonesome Heroes, With Engine 7 To 9 P.M. At Rhino Coffee, 721 Southfield Rd., Shreveport. All Ages. Free To Public. Call 828-2671.
May 30: Worldstarhiphop Worldstars Of Comedy, Featuring Keisha Hunt, James Davis, Jay Phillips & Billy Sorrells. $30 General Admission And $45 Meet And Greet. Doors At 7 P.M. Show At 8 P.M. At Shreveport Municipal Memorial Auditorium.
July 9: The Eagles, $45-$179. 8 P.M. At The Centurylink Center, Bossier City. 747-2501. For Tickets, Visit Www.Livenation.Com.
| Special Events
May 13: Military Appreciation Breakfast, In Honor Of Our Military Members In The Community. This Event Will Feature Insight Into Various Jobs That Military Members In Our Local Units Perform. Local Units Will Be Nominated For Recognition And The Top Selected Units Will Receive The Unit Of Excellence Award. 8:30 A.M. To 10 A.M. Margaritaville Casino.
May 14: Wam (WINE, Art, Music), Featuring The Art Of Ashley Wachal With Unique Wine And Food Pairings From 5:30 To 8 P.M., Located At 1800 Prime In The Boomtown Casino. Admission Is $20 For Ages 21 And Older.
May 15- July 24: South Highland Summer Market, Featuring High-Quality Food From Some Of The Area's Top Vendors And Food Trucks Such As Go Greenly, Crawford Farms, Bee Goods And Newton's Produce, As Well As Acoustic Musical Performance By Local Musicians. A Seating Area With Tables And Chairs Will Be Provided For Guests To Relax And Enjoy The Evening. 5 P.M. To 9 P.M. Mall St. Vincent. Vendors Interested In Participating At This Year's Event Should Contact Apex Events, 227-9880 Or Apexeventsllc@Gmail.Com.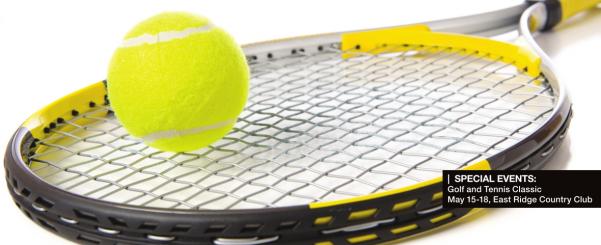 May 15-18: Golf And Tennis Classic, Tennis Classic Is May 15-17. Golf Classic Is May 18. Register At Www.Shreveportdiabetessports.Com/Teamregistrationinfo.Php. Funds Will Go To Juvenile Diabetes Research Foundation. East Ridge Country Club.
May 16: Frierson "LUV Tha" Country Festival, A Celebration For Rural Family Life. 10 A.M. The Trailerhood At Sumrall Farm.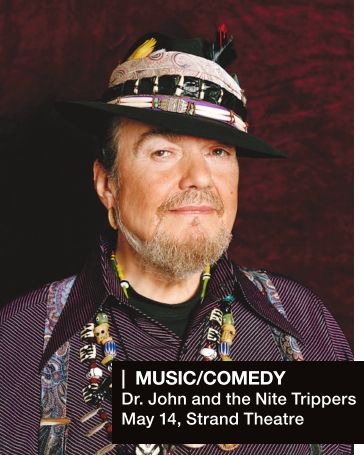 May 16: Picnic Pops, Free Activities For Children At 4 P.M. And Shreveport Symphony Concert Starts At 6 P.M. Outdoor Concert, Free And Open To The Public. Betty Virginia Park.
May 19: Ultimate Girls Night Out, Join In The Fun With Shopping, Makeup, Hair, Dinner, Champagne And Grand Prizes At The Turtle Pond In Mall St. Vincent From 5 To 8 P.M. Rsvp To Girlsnightoutmsv@Gmail.Com.
May 21-24: Mudbug Madness Festival, The Annual Event Will Take Place In Downtown Shreveport's Festival Plaza With Two Stages For Live Music And Louisiana Crawfish Served Every Imaginable Way. Admission To The Festival Is Free Until 5 P.M. On Thursday And Friday. After 5 P.M. Thursday And Friday, And All Day Long On Saturday And Sunday, Admission Is $5 Per Person. Children Younger Than Age 8 And All Military With Id Are Admitted Free At All Times. Www.Mudbugmadness.Com.
May 21-24: Inaugural Fallen Officers' Invitational Bass Tournament, Hosted By The Louisiana State Chapter Of C.O.P.S. Registration Fees Are $200 Per Two-Man Team And Registration Is Limited To The First 300 Boats. Make All Entry Fees Payable To La-Cops And Mail To: La-Cops, 6713 Sagewind Drive, Shreveport. Red River South Marina In Bossier City. Www.La-Cops.Org Or Call 561-6914.
May 22: Bossier Council On Aging Fish Fry Fundraiser, Plates Consist Of Fish, Hush Puppies, Fries, Dessert And A Beverage For Just $8 Per Person, With Delivery Available For Orders Of 10 Or More From 10 A.M. To 1 P.M. Prior Payment For Delivered Meals Is Required. Health Fair And Entertainment Will Be Available. To Reserve Your Plates For Delivery Call 741-8302, On Or Before May 15.
May 26: Business Development Program Luncheon, How To Recognize And Avoid Investment Scams. Featuring Nancy Boudreaux. 11:30 A.M. $20, Includes Lunch Buffet. Petroleum Club, 416 Travis St.
May 28: Science On Screen, Robinson Film Center Pairs The Documentary "Antarctica: A Year On Ice" With A Talk From Charles Kirkland, Wilderness First Responder With The U.S. Antarctica Program. The Event Starts At 5:30 P.M. And Is $10 (free To Rfc Members).
May 30: Floatilla, Enjoy By Boat Or On The Shore, Live Music, Fun. On The Lake In Front Of The El Karubah Shrine From 11 A.M. To 4 P.M. Then Boat Parade To Melvin's Marina To Continue From 5 To 9 P.M. 6230 South Lakeshore Dr., Shreveport.
May 30: Rabies Vaccine/Dip Clinic, Bossier Animal Control Rabies Vaccine For $5 And Flea/Tick Dip For $5 From 10 A.M. To 3 P.M. At 3217 Old Shed Road In Bossier City. Dogs And Cats We Welcome, But Must Be On A Leash Or In A Carrier. Cash Only. Adoptions Will Be Available.
June 4: The Shape Of Shreveport Documentary Series Premiere, Fundraiser For The Strand Theatre That Features The First Four Episodes Of The Documentary On Shreveport. Red Carpet, Meet And Greet, Q&A Forum, Book Signings, Kids Activities And More. All Age Event. Doors Open At 6 P.M.; Event Starts At 7 P.M. Tickets Available At Thestrandtheatre.Com Or The Strand Box Office.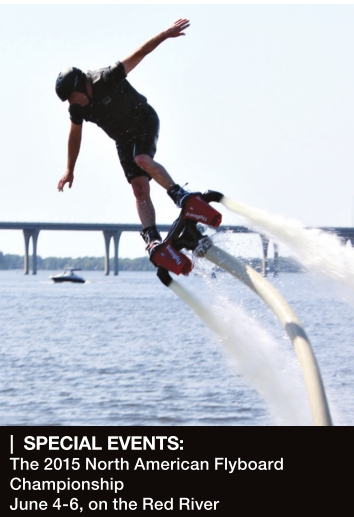 June 4-6: The 2015 North American Flyboard Championship, The Red River In Downtown Shreveport. During The Three-Day Event, More Than 70 Of The World's Best Flyboarders Will Compete For $30,000 In Cash Prizes. Flyboarding Will Be At The Following Times: 9 A.M. To 7 P.M. June 4; 9 A.M.To 8 P.M. June 5; And 9 A.M. To 6 P.M. June 6. Flyboard Inventor Franky Zapata Will Present A Hoverboard Demonstration At 4:30 P.M. June 6. An Led-Lit Nighttime Flyboarding Demonstration Will Be Presented On Saturday Night Following The Trophy Presentation At 7:30 P.M.Visit Www.Nafbc.Com Or Www.Arklatexflyboard.Com.
June 11: Shreveport Green's Feast At Provenance, Shreveport Green's Annual Fundraiser Held At Greenleaf Park At Provenance Community. This Is A Farm To Table Experience And Will Be Held In Conjunction With The June 11 Farmers Market. 6:30 P.M. Go To Www.Shreveportgreen.Org.
June 15-19: Ncap Art Camp: Under The Sea, Children Ages 6-12 Will Explore Fine Arts And Host Their Own Art Show. Participants Will Have Fun Exploring The Many Waters Of The World Through Art With An Art Show That Friday. The Camp Is From 8 A.M. To 12 P.M. And Costs $100. Email Noelcommunityarts@Gmail. Com Or Register Online At Noelarts.Org.
June 15-19: Ncap Teen Art Camp, Students Ages 13-18 Will Explore Fine Arts Through Charcoal, Pastels And Pottery As Well As Host Their Own Art Show. The Camp Is From 1 P.M. To 5 P.M. And Costs $115. Email Noelcommunityarts@Gmail.Com Or Register Online At Noelarts.Org.
June 20: Southern Belle Brunch, Hosted By The Northwest Louisiana Affiliate Of Susan G. Komen. Comg Sip Mimosas And Mint Juleps Wearing Your Favorite Southern Belle Hat As We Celebrate And Support Breast Cancer Survivors. Silent Auction Begins At 10 A.M., Brunch And Speaker From 11 A.M. To Noon At East Ridge Country Club. $15 For Survivors And $25 For Friends And Family. Reservations Are Required. Register At Www.Komennwla.Org. Call 220-7050.
June 27: Slide Shreveport, Get Your Slippery Self Ready For A Full Day Of Slip 'n Slide Excellence. Sign Up For The Mailing List For First Access To Loyalty Registration At Reduced Prices At Www.Slidethecity.Com/Events/Shreveport/.
Thursdays May 14-June 25, 20: Provenance Farmers Market, There Will Be Fresh Produce And Meats From Farmers All Around Louisiana, East Texas And Southern Arkansas, Handmade Crafts, Local Art, Ready To Eat Food, And Much More. There Will Be Live Music At Each Market. Greenleaf Park. 4 To 7 P.M. And Concerts 5 P.M. To 8 P.M. May 14 Windstorm, May 21 Beaux Atkins, May 28 Hwy Lions, June 4 Haley Brooke, June 11 James Pendley, June 18 Christina Langston Band, June 25 Ukulele Gumbo.
Every Thursday: Zumba Fitness Class, Join The Party With Instructor Katie Ours Tapis. $7 Per Person, Workout Attire. Sandysdance Center, 111 Dalton St., Suite 400, Shreveport. Call 465-4534 Or Visit Www.Sandysdance.Com.
Ongoing: Bossier Animal Control Adoption Days, Animals In Good Health Are In Need Of Loving Homes. 10 A.M. To 3 P.M. Saturdays. Petsmart, 2630 Beene Blvd., Bossier City. Hand In Paw, Friends Of Bossier City Animal Control, Needs Volunteers To Help With The Adoption Days. Contact Phyllis Whatley At 742-8673 Or Visit Www.Bossiercity.Org (under Animal Control Adoption).
| Theater/Performance
May 14-17, 21-23: "CABARET," Tickets Go On Sale April 27, Kicking Off The Summer Musical Season. Flextix, Our Membership Program, Is Available For The Remainder Of The 2015 Season. The Production Will Be Directed And Choreographed By Jared Watson, With Musical Direction By Seth Taylor. $22 Adults, $20 Seniors And $15 For Students. Marjorie Lyons Playhouse At Centenary College.
June 6: All Y'all:"Brush With Fame," "Brush With Fame" Will Feature Stories Of Chance Encounters, Once-In-A-Lifetime Opportunities And Fame – All Told, Appropriately, In 15-Minute Intervals. 7 P.M. 812 Margaret Place. Tickets Are $10 Each And Advance Ticket Purchase Is Recommended. The Program Is Expected To Run Two Hours And An Intermission Is Scheduled. Tickets Available At Www.Allyallblog.Com/Tickets/.
June 5-7, 12-14: Les Miserables, The Academy Of Children's Theatre Will Present The Broadway Blockbuster At The Marjorie Lyons Playhouse On The Centenary College Campus. Sunday Shows Will Begin At 2 P.M. And All Other Performances Will Start At 7 P.M. Tickets Are $25 And Reservations Can Be Made By Calling 212-2822 Or Online At Acttickets.Info.