Is due diligence being done on Gulf Coast Spinning?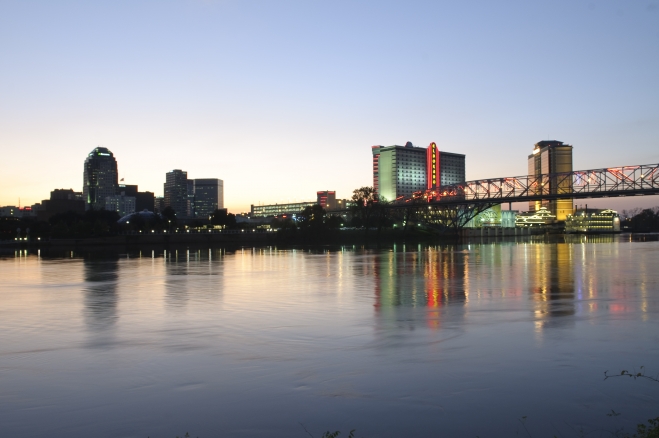 To be sure, officials involved in economic development in Caddo Parish are eager to find a viable tenant who will create jobs at the former General Motors plant. Perhaps too eager. The deal cut with Elio Motors to build a three-wheeled vehicle and hire 1,500 workers is stuck in neutral, having faced delay after delay.
The Caddo Parish Commission ponied up $7.5 million in taxpayer money to help consummate the deal, which was given to the Caddo Parish Industrial Development Board for purchase of the facility. It was then leased to Stuart Lichter's Industrial Realty Group, which, in turn, leased part of the facility to Elio Motors. Whether Elio assembling its vehicle at the GM plant ever becomes a reality remains to be seen. I have my doubts.
Now the parish economic development gurus are wooing another tenant to the GM Plant. It was announced Gulf Coast Spinning, a subsidiary of parent company Zagis USA, wants to set up operations at the plant. According to their website, "Zagis is a Mexican company [established in 1980], recognized as the youngest Latin American leader in spinning and knitting of natural and synthetic fibers." Zagis USA was formed in 2007 with an office in Lafayette.
While the local media seems excited about the potential tenant, no one connected with the company, Lichter's group, Caddo commissioners or other economic development officials involved are willing to offer any details. Mum's the word. Perhaps with good reason. Has due diligence been done on this company? Commissioner Lyndon B. Johnson did speak up and told The Times, "Whatever company is supposed to be coming, there's some problems. I wouldn't say it's a 100 percent go." Maybe the officials negotiating this deal might want to talk with officials and the media in Bunkie. With great fanfare in December 2013, Gov. Bobby Jindal personally made the announcement that Gulf Coast Spinning had made its decision to locate its plant in Bunkie and create 300 jobs. The mayor and other officials there hailed it as an "economic savior for the city and parish."
Dirt work on the 588,000-square-foot textile plant in Bunkie started in July 2014 in the Bunkie Industrial Park on La. Hwy. 115 south of the town. Iron and other materials for construction of the building were delivered to the site in the fall, but nothing has happened since then. Bunkie Mayor Mike Robertson said all parties involved in the project were confident the spinning plant would be built. Robertson said the community was rocked by the company's announcement that it was moving to Shreveport and halting all work at the Bunkie site.
General contractor Alfred Palma LLC has filed a lien for almost $1.7 million against Gulf Coast Spinning. In filing its lien of June 1, Palma stated, "There is an unpaid balance due and owing Alfred Palma LLC for work associated with building slab, building shell, site paving and grading, site utilities, basic electrical and mechanical related to office building." And subcontractors have filed liens totaling almost $1.4 million against Palma. But Garland Forman, editor of the Bunkie Record newspaper, said as of last week none of the liens have been paid off. He tells me the biggest issue is Cleco. Forman said while Cleco is withholding comment, it is known that the utility put up $11 million and spent a great deal of that money running a special electrical line from a power plant 10 miles away in St. Landry, including the construction of a substation near Eola. A Cleco subsidiary also purchased the property for the company and Dan Feibus, CEO of Zagis USA, from the town, and there is a rumor that Cleco gave him an extra million dollars to complete his financing package, Forman said.
In the Bunkie Record, Steven Grissom, secretary of Louisiana Economic Development said, "It's our understanding that Gulf Coast Spinning has delayed construction due to challenges raising capital and it is evaluating alternative sites within Louisiana at this time."
Feibus told the newspaper that Gulf Coast Spinning fell victim to "believing promises of funding that didn't materialize, but the company will make adjustments and continue the project."
Robertson told the Bunkie Record, "Obviously, there was some kind of breakdown in the planning by Gulf Coast Spinning that could not be foreseen by those on the outside. I am greatly disappointed that GCS has made this decision. GCS has not only let the people of our community down but has let the people of Avoyelles Parish and central Louisiana down." The mayor also said other potential tenants for the industrial park were turned away because Gulf Coast Spinning needed 40 acres of the 148-acre park. Jerry Harper, attorney for Gulf Coast Spinning, told the Bunkie Record snags affecting the Bunkie project and a signed contract for $350 million of product resulted in the search for a site where the plant would not have to be built from scratch.
So, do the people in Bunkie have any advice for Shreveport? Forman said a Bunkie resident said the headline should read, "Shreveport Beware." And so it does.
Lou Gehrig Burnett, an award-winning journalist, has been involved with politics for 44 years and was a congressional aide in Washington, D.C., for 27 years. He also served as executive assistant to former Shreveport Mayor Bo Williams. Burnett is the publisher of the weekly "FaxNet Update" and can be reached at 861-0552 or louburnett@comcast.net.