Judge Cox seeks appeal court seat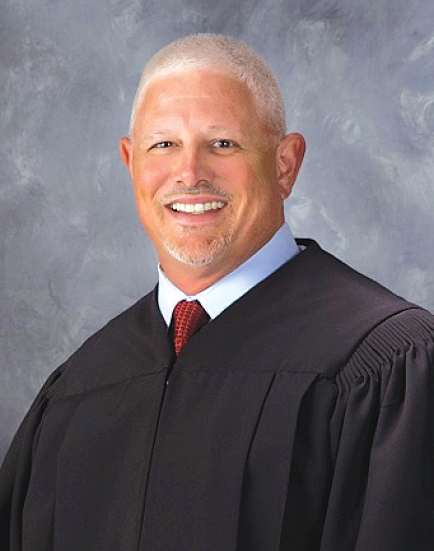 While former Second Circuit Court of Appeal Judge James Stewart, now Caddo District Attorney, will see his successor determined in this Saturday's election (March 5), it will be November before we know the outcome of the challenge for 20-year incumbent Judge Jay Caraway's seat on the appeal court bench.
As noted in Forum's Feb. 17 issue, 26th Judicial District Court Judge Jeff Cox last month announced his intention to pursue election to Caraway's seat.
Although Cox's announcement may seem early, this November race will involve a far larger number of voters and geography than those casting votes in Saturday's race. Cox and Caraway will need a good bit of time to take their respective messages to voters in Claiborne, Union, Lincoln, Caldwell, Bienville, Jackson and Winn parishes – the voters who'll make the decision about this contested seat on the Second Circuit Court of Appeal.
"Why am I running? Because I believe the people deserve someone that is out there for service; I believe that we represent the population. We represent the people, and I want to be able to do that. I have prayed about this a lot and talked to my family a lot about this, and we discussed it. It's something that was laid on my heart that this is a job that I want to do.
"And it is a service position to me to be able to serve the public and represent those in the district, so it's not that I'm running against anyone; it's that I'm running to do the job," Cox said.
Cox has been a judge on the 26th Judicial District Court bench for 11 years and believes that experience along with his business background are important considerations in his candidacy.
"I think I bring a wealth of experience from being on the trial bench – I think I bring a wealth of business information. My family was in the funeral home – the cemetery business for over 40 years in the local community. We had Centuries and Hillcrest. We had cemeteries in Natchitoches, Jonesboro and Winnfield," Cox said.
Cox said additional considerations include his experience as a prosecutor with the Bossier-Webster District Attorney's Office and as an attorney in private practice.
"I dealt with people as a prosecutor in the courtroom – assisting victims in the worst times of their lives. I was an elder care attorney – that's what I specialized in – elder care and helping people with their estate plans, helping people walk through time when they had lost somebody – being able to serve them and being very sensitive to their needs. So that's what I specialized in. And then I was able to bring that to the district attorney's office. I handled numerous misdemeanor type trials; I handled felonies. I handled several jury trials before I was elected to be a judge."
Cox said he's a strict interpreter of the Constitution and doesn't believe in legislating from the bench. He also teaches at the Criminal Justice Academy and seminars, most recently a domestic violence seminar at Bossier Parish Community College. He would like to be more involved in these education efforts in the future.
Finally, Cox said a change in the law concerning the voting districts of the circuit courts of appeal, effective January 2017, could preclude Cox from running for a seat on the court for several years. So he decided this is time for him to run.
"But the other side of it is, we did pray about this; we looked at all of this and tried to make those decisions based on what we thought God wanted us to do," Cox said.
Over the next months before Caraway and Cox meet at the Nov. 9 ballot box, we'll look more closely at these candidates, what their attorney peers say about them, and how they fare on review of their decisions by higher courts.