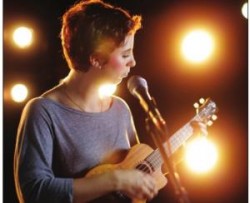 ENTERTAINMENT/FUN/THEATER/DANCE/MUSIC/CASINOS
| BARS/NIGHTLIFE:
Alexandra McCullough 9 to 11 p.m. every Thursday, Stir
AUG. 3: JAZZ IN THE PARK, Sponsored by PAC the Park! Joint Venture, this event features local jazz bands, dancers and performers, along with food and arts and crafts venders. Free. 2-7 p.m. Chris Hays Community Park, 4300 Illinois St., Shreveport. Call 673-7814.
AUG. 9: MINDLESS BEHAVIOR, The teen R&B/pop sensation brings their "All Around the World" tour to town. $83-$213. 7 p.m. CenturyLink Center, 2000 CenturyLink Drive, Bossier City. Call 747-2501.

AUG. 10: HOUSE CONCERT SERIES, featuring 3 Penny Acre. 7 p.m. $20. Fairfield Studios, 1510 Fairfield Ave., Shreveport. Call 220-0400 or 933-2514.

AUG. 18: DEDICATION CONCERT, Featuring Beethoven's Mass in C and Mozart's Piano Concerto No. 20 in a premiere performance on the new Steinway piano. Free. 4 p.m. followed by reception. St. Pius X Catholic Church, 4300 N. Market St., Shreveport. Call 272-0935.

AUG. 18: BEETHOVEN'S MASS IN C, Free. 4 p.m. followed by reception. St. Pius X Catholic Church, 4300 N. Market St., Shreveport. Call 272-0935.
| SPECIAL EVENTS |
JULY 25 & AUG. 1: 23RD ANNUAL 2013 SUMMER
FUN RUN SERIES, presented by the Red River Road Runners, this family-friendly event features 5K runs in eight different zip codes. $5 per race. All runs start promptly at 6:45 p.m. Schedule: July 25, Mamie Hicks Park; Aug. 1, Betty Virginia Park.

JULY 27: WILLIAM JOYCE MOVIE MARATHON, Get your fill from dawn to dusk with free screenings of the movies "The Fantastic Flying Books of Mr. Morris Lessmore," "Robots." "Meet the Robinsons" and "Rise of the Guardians." Snacks are available for purchase. Free. 11 a.m. to 5 p.m. artspace, 710 Texas St., Shreveport. Call 673-6535.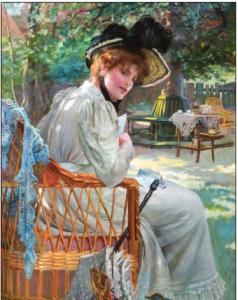 | ART/EXHIBITS:
Kasten Collection of European Masterpieces Through Oct. 27, R.W. Norton Art Gallery
JULY 27: HIP HOP COWBOYS, The premier rodeo event mixes urban music with cowboy culture and combines the sport of rodeo with hip hop, rap, zydeco and house music. $20 adults, $10 children ages 3-12. 7:30 p.m. Hirsch Memorial Coliseum, 3701 Hudson St., Shreveport. Call 1-877-987-6487. JULY 27: BOSSIER SUMMER SPEAKER SERIES, J. Ryan reads from his book, "What If Furniture Could Fly," free kids' activity and book signing. 2-4 p.m. Gallery Fine Art Center, 2151 Airline Drive, Bossier City.
JULY 28, AUG. 15, 22, 29, SEPT. 12, 19, 26, OCT. 10, 17, 24: ARODASI YOGA DANCE, free public yoga classes offered by Arodasi Healing Institute as a service to the community. Free. 5:45-7 p.m. Central Artstation, 801 Crockett St., Shreveport. To RSVP, call 834-0948.

JULY 29: WEST COAST SWING DANCE LESSONS, beginner West Coast swing at 6:30 p.m. and intermediate West Coast swing at 7:30 p.m. $8 per person per class. SandysDance Center, 111 Dalton St., Suite 400, Shreveport. Call 465-4534.

AUG. 2 & 16, SEPT. 6 & 20: MOVIES AND MOONBEAMS, Enjoy popular movies in an outdoor setting. Schedule: Aug. 2, "The Odd Life of Timothy Green," 8 p.m. RiverView Park; Aug. 16, "High School Musical 3," 8 p.m. Valencia Park; Sept. 6, "The Avengers," 7:30 p.m. RiverView Park; Sept. 20, "The Lorax," 7:30 p.m. A.B. Palmer Park.

AUG. 3: LUMPY GRITS: AN ARTISTIC AND BLENDED TWIST, an artistic revue of performing, literary, visual and even culinary arts and featuring live music. 3-8 p.m. Asian Gardens, corner of Milam Street and Texas Ave., Shreveport.

AUG. 3: CROSS LAKE DANCE CLUB MONTHLY DANCE, free dance lesson at 7 p.m., dancing 7:30-10:30 p.m. $17 per person, dressy casual attire. El Karubah Shrine Temple, 6230 South Lakeshore Drive, Shreveport. Call 834-8262.

AUG. 10: SANDYSDANCE CENTER MARGARITAVILLE DROP IN AND DANCE PARTY, featuring free dance lesson at 7 p.m., dancing to the music of SandysDance Party 7:30-10:30 p.m. $15 per person, casual attire. SandysDance Center, 111 Dalton St., Suite 400, Shreveport. Call 465-4534.
AUG. 10: HAPPINESS HAPPENS CELEBRATION DAY, Enjoy bowling, live music, bagpipes and drums, photo booth, art projects, hula-hooping, games, activities and an open mic to those who wish to share their happiness with others. Free. 11 a.m. to 4 p.m. Holiday Lanes, 3316 Old Minden Road, Bossier City. Visit http://bit.ly/HHappens.

AUG. 12-27: 2013 TBT POKER RALLY, The Best of Times magazine is hosting its third annual contest to benefit the Food Bank of Northwest Louisiana; contestants will visit five local businesses to pick up sealed envelopes containing poker cards, and prize winners are determined by the highestranking five-card poker hand. Free. Call 636-5510.
AUG. 15: BOSSIER CHAMBER SHOOT-OUT, a sporting clay event with four-man teams. Mulligans,$10/ pair per person; raffle tickets $10, members $100 individual entry, non-members $125 individual entry. Registration 8 a.m., shotgun start 9 a.m., fish fry and skills contest 12 p.m., awards ceremony $1 p.m. Los Paloma Shooting Range and Event Center, 900 Seven Pines Road, Benton, La.

SEPT. 21: CHIMPANZEE DISCOVERY DAYS, the only regularly scheduled opportunities for the public to visit the chimpanzee sanctuary. Free, but guests are encouraged to bring a contribution of food for the chimps. Theme: "African Peace Festival," 9 a.m. to 12 p.m. Following Chimpanzee Discovery Days, visitors are invited to attend Chimp Chat and Chew, which includes a behind-the-scenes hayride tour of the sanctuary, lunch and a presentation by one of the staff. Chimp Chat and Chew dates are Sept. 21 and Nov. 16 beginning at noon; $40 adults, $20 children; reservations required. Chimp Haven, 13600 Chimpanzee Place, Keithville. Call 925-9575 for directions and information.

FIRST THURSDAY OF THE MONTH: SHREVEPORT SAIL AND POWER SQUADRON, This group promotes boating fun, safety and education and meets at 6:30 p.m. at the Shreveport Yacht Club, 2905 Municipal Pier Road, Shreveport. Call 426-9484.

EVERY SATURDAY AND TUESDAY THROUGH AUG. 31: FARMERS' MARKET, with more than 150 booths of locally grown produce, meat, honey and plants as well as delicious artisan food products, arts and crafts, and Market Café. 7 a.m. to noon. Saturdays through Aug. 31 (except for June 22); 3 to 6 p.m. Tuesdays. Festival Plaza on Saturdays, east end of Festival Plaza on Tuesdays, downtown Shreveport. Call 455-5788.
EVERY SATURDAY: YOGIE AND FRIENDS EXOTIC CAT SANCTUARY, Louisiana's only rescue for abused, neglected and unwanted big, exotic cats is open every Saturday from noon-5 p.m. weather permitting until November. Yogie and Friends, 128 Fob Lane, Frierson, La. Call 795-9455.

EVERY SATURDAY: CHESS GAMES, Test your skills at this classic board game every Saturday at noon. Free. Downtown YMCA, 401 McNeill St., Shreveport. Call Ken Wyzywany at 564-1372 or Matt Alexander at 655-2846.

ONGOING: ABSOLUTE BEGINNER LINE DANCE CLASS, Learn popular line dances and burn calories. Casual dress. $8 per person. 5:30-6:30 p.m. every Monday. SandysDance Center, 111 Dalton St., Suite 400, Shreveport. Call 465-4534 or visit www.sandysdance.com.

ONGOING: BOSSIER ANIMAL CONTROL ADOPTION DAYS, Animals in good health are in need of loving homes. 10 a.m. to 3 p.m. Saturdays. Petsmart, 2630 Beene Blvd., Bossier City. Hand in Paw, Friends of Bossier City Animal Control, needs volunteers to help with the adoption days. Contact Phyllis Whatley at 742-8673 or visit www.bossiercity.org (under animal control adoption).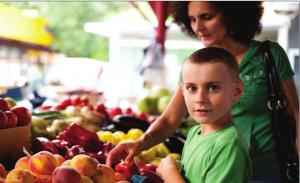 | SPECIAL EVENTS:
Farmers' Market 7 a.m. to noon Saturdays through Aug. 31, Festival Plaza
ONGOING: YOGA CLASSES, in the style of Krishnamacarya; all levels welcome. Class fee is by donation. Mondays, 5:45-6:45 p.m., Thursdays, 8-9 a.m. All Souls Unitarian Universalist Church, 9449 Ellerbe Road. Call 210- 7203.
ONGOING: DETOUR DOWNTOWN RUN/WALK/ BIKE/CRAWL CLUB, Each week, Detour members will meet at Overtime Sports Bar and then run/walk/bike as fast/ far as one would like down Clyde Fant Parkway then head back to Overtime Sports Bar for free non-alcoholic beverages and great drink and food specials. Detour Downtown provides an opportunity to stay active, connect with friends, network and meet new people. 6 p.m. Wednesdays. 200 Travis St., Shreveport. Call 673-0048 or visit http://www. shreveporthappyhour.com/detour/.

ONGOING: SHREVEPORT GAME NIGHT, Every Wednesday, a small group gathers to play card and board games. Free. 7 p.m. Robinson Film Center, 617 Texas St., Shreveport. Visit www.ShreveportGameNight.org.
| THEATER/PERFORMANCE |
JULY 26-28: "LES MISERABLES," Victor Hugo's sprawling novel comes to life in this musical extravaganza. $22 adults, $18 seniors and military, $12 children and students. 7:30 p.m. July 26 and 27; 3 p.m. July 28. Emmett Hook Center, 550 Common St., Shreveport. Call 429-6885.

AUG. 1-3: "THE CIVIL WAR," presented by Stage Center. $25. 7:30 p.m. Aug. 1 and 2, 2 and 7:30 p.m. Aug. 3. Emmett Hook Center, 550 Common St., Shreveport. Call 218-9978.

AUG. 8-11: "INTO THE WOODS," The SLT Academy senior musical takes a unique look at classic fairy tales, with music and lyrics by Stephen Sondheim and book by James Lapine, $22. 7:30 p.m. Aug. 8-10, 2 p.m. Aug. 11. Shreveport Little Theatre, 812 Margaret Place, Shreveport, Call 424-4439.

AUG. 8-11: "STICK FLY," An affluent African- American family gathers at their Martha's Vineyard home for the weekend, and brothers Kent and Flip have each brought their respective ladies home to meet the parents for the first time; presented by Mahogany Ensemble Theatre. $15 general admission, $10 senior citizens and students. 8 p.m. Aug. 8-10, 2 p.m. Aug. 11. East Bank Theatre, 630 Barksdale Blvd., Bossier City. Call 759-7894.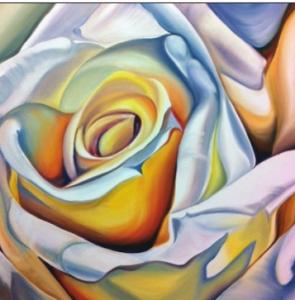 | ART/EXHIBITS:
'Excellence in Art' Through Aug. 2, West Wing Gallery, Louisiana State Exhibit Museum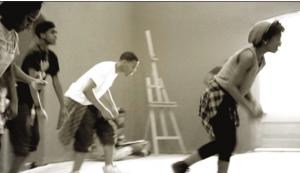 | SPECIAL EVENTS:
'Lumpy Grits: An Artistic and Blended Twist' 3 p.m. Aug. 3, Asian Gardens


| SPECIAL EVENTS:
William Joyce Movie Marathon 11 a.m. July 27, artspace
WANT TO GET YOUR EVENT, BAND OR BAR/NIGHTCLUB LISTED IN "TALK OF THE TOWN"? EMAIL INFORMATION THREE WEEKS PRIOR TO THE EVENT DATE TO EDITOR@THEFORUMNEWS.COM.