Coping with changes in your sense of taste
Q. I don't seem to enjoy spicy foods the way I used to. Does aging have anything to do with this?
As we age, our sense of taste may change, but this loss of zing in some foods might be caused by medicines you're taking. Drugs can change your sense of taste, and some can also make you feel less hungry. So, the aging process and the medicines we're taking can affect our enjoyment of food and, therefore, our nutrition, because we may not eat all we need.
Eating habits in seniors are affected by other problems, too. Some complain about their dentures. Others don't have easy access to transportation to go food shopping. Those who cooked for a family find it unrewarding to cook for one. Depression can affect your appetite, too.
So, what should you eat? Below are recommendations from The Dietary Guidelines of the U.S. Department of Agriculture and the Department of Health and Human Services.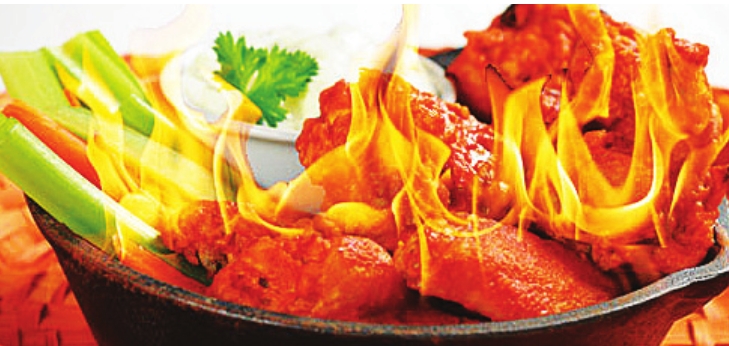 • Follow a healthy eating pattern across the lifespan. All food and beverage choices matter. Choose a healthy eating pattern at an appropriate calorie level to help achieve and maintain a healthy body weight, support nutrient adequacy, and reduce the risk of chronic disease.
• Focus on variety, nutrient density and amount. To meet nutrient needs within calorie limits, choose a variety of nutrient-dense foods across and within all food groups in recommended amounts.
• Limit calories from added sugars and saturated fats and reduce sodium intake. Consume an eating pattern low in added sugars, saturated fats and sodium. Cut back on foods and beverages higher in these components to amounts that fit within healthy eating patterns.
• Shift to healthier food and beverage choices. Choose nutrient-dense foods and beverages across and within all food groups in place of less healthy choices. Consider cultural and personal preferences to make these shifts easier to accomplish and maintain.
The Dietary Guidelines' Key Recommendations for healthy eating patterns should be applied in their entirety, given the interconnected relationship that each dietary component can have with others.
Consume a healthy eating pattern that accounts for all foods and beverages within an appropriate calorie level. A healthy eating pattern includes:
• A variety of vegetables from all of the subgroups–dark green, red and orange, legumes (beans and peas), starchy and other

• Fruits, especially whole fruits
• Grains, at least half of which are whole grains
• Fat-free or low-fat dairy, including milk, yogurt, cheese and/or fortified soy beverages
• A variety of protein foods, including seafood, lean meats and poultry, eggs, legumes (beans and peas), and nuts, seeds and soy products

• Oils. A healthy eating pattern limits saturated fats and trans fats, added sugars, and sodium Key recommendations that are quantitative are provided for several components of the diet that should be limited. These components are of particular public health concern in the United States, and the specified limits can help individuals achieve healthy eating patterns within calorie limits:

• Consume less than 10 percent of calories per day from added sugars
• Consume less than 10 percent of calories per day from saturated fats

• Consume less than 2,300 milligrams (mg) per day of sodium If alcohol is consumed, it should be consumed in moderation—up to one drink per day for women and up to two drinks per day for men—and only by adults of legal drinking age.
Fred Cicetti is a freelance writer who specializes in health. He has been writing professionally since 1963. Before he began freelancing, he was a reporter and columnist for three daily newspapers in New Jersey. E-mail questions to fred@healthygeezer.com.