WINNING PHOTOGRAPHER AND WRITER EXPLORE COMPLEX EMOTIONS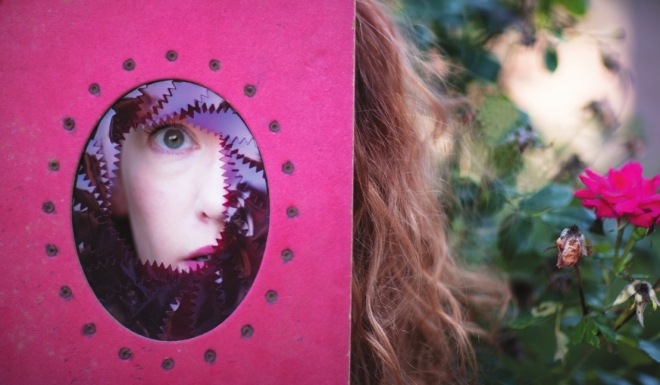 Critical MASS 4 winners showcase work at artspace with Thursday opening
Whether in the performance of a song, a theatrical soliloquy or a poem, a monody is a creative solo interpretation. "Romantic Monody" is the perfect title for the photography exhibit of Devin Rachul McClintic, who is both the artist and subject of most of her dreamy, quirky, provocative and undeniably original work.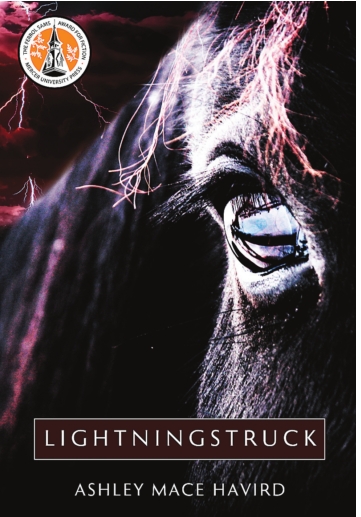 McClintic won Shreveport Regional Arts Council's Critical MASS 4 Visual Best in Show competition earlier this year. She is joined by poet/novelist Ashley Mace Havird, winner of the Literary Best in Show award, whose exhibit, "Lightingstruck: A Novel," features excerpts from her book alongside historical prints from The Library of Congress.
The two-woman "Critics' Choice Exhibition" combines literature, photography, history, beauty, tragedy, personal interpretation and emotional expression. It opens with a reception at 5:30 p.m. Thursday, July 21, and inhabits Coolspace, the upstairs gallery at artspace, 710 Texas Street, through August 13. The opening on July 21 will include comments by critic and art history professor Robert L. Pincus Ph.D. and Gwynned Vitello, publisher of the international art magazine Juxtapoz. They were the judges who selected the two winners from among 125 entries.
McClintic's edgy, fantasy-inspired photography is influenced by contemporary artists such as Michael Borremans, Anthony Goicolea and Lucian Freud.
"I believe my work speaks in a similar voice," said McClintic. "It's a complex merger of candid inner self-reflection and the consequences of emotional damage. This show focuses on disillusionment and dream-like states of emotional distress. There is a romantic aesthetic to the images, oddly picturesque, that fuses with a narrative of melancholia."
"My style was developed through many years of training as a figure painter," said McClintic. Her self-portraits range from the whimsical to the erotic. She often uses animal heads, rope, flowers and other objects as masks, shields or clothing. The works contrast recurring themes of sexual awakening and expression and the innocence of a gawky school girl. The contrast is sometimes startling, particularly since she is the model of both identities.
"As a portrayer of self, candidly reflected in the images, I confront the viewer with a visceral palette of romantic disillusionment, perplexing tension and internal struggle," said McClintic.
Havird's novel "Lightningstruck" is a coming-of-age story about Etta, a young Southerner whose horse is damaged by a lightning strike. Her experiences growing up during the turbulent civil rights movement of the 1960s has been published by Mercer University Press for release in the fall. Havird, who lives in Shreveport, grew up on a tobacco farm in South Carolina.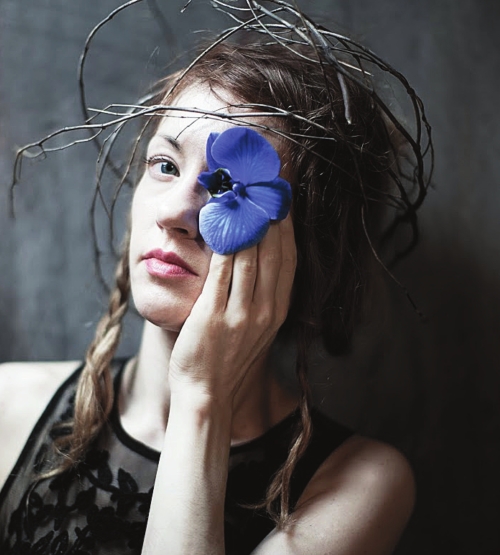 "This is a work of historical fiction that addresses concerns with social issues and that can open conversations between generations," said Havird.
"Lightningstruck" is Havird's first novel.
She is an award winning short story writer and poet with three books of published poetry. Her work has been published in an anthology and numerous literary journals.
McClintic received a M.F.A. in Studio Art from Louisiana Tech University and a B.F.A. from Ferrum College in Virginia. She has also studied in France. Her works are limited editions ranging from approximately 13x19 to 35x40 inches. Both approach their work with a very distinctive voice.
"My work, in both poems and fiction, explores and questions relationships between individuals in the context of family, immediate surroundings, society at large," said Havird. "In a way, what I think both Devin Rachul and I both do is just look at these relationships from our own points of view and experience. It's maybe a bit easier to be honest, when you're honestly just exploring."
– Kathleen Ward
FOR MORE INFORMATION:
www.devinrachul.com, www.ashleymacehavird.com, www.shrevearts.org or www.artspaceshreveport.com.