HIGHLAND NEIGHBORS BOND ON SOCIAL MEDIA
Social media working to tear down fences
I often wish I could stroll the streets of Highland, a historic neighborhood in Shreveport, back when it was first evolving. I could hop on a trolley and do some shopping and have lunch at a counter with my neighbors. I could visit some of the wonderful homes just as they existed then. What colors did they use? How did they furnish their rooms? What were they cooking in their
kitchens? My love of Highland pushed me to create a new Facebook page recently called Historic Highland Neighborhood. After a few short weeks, it's already shaping up to include pictures of old kitchens and gardens, advice about growing herbs and questions about how to restore antique door knobs.
My first discovery of those wonderful homes in Highland goes back to the early 1980s, when I first moved here from Monroe. All the really hip people lived in Highland. We'd gather for drinks under soaring ceilings with crystal light fixtures. I'd never seen interior French doors and pocket doors before then. The porches were the best, though. We'd sit outside gently swaying on swings as we talked and listened to music. Highland homes were all about atmosphere.
I never got over that first love affair with Highland. As I dived in headfirst renting various spaces from upstairs duplexes to small two-bedroom cottages, I began to realize that Highland was really all about value. My husband and I purchased our own little piece of Highland in the early 1990s. Our threebedroom cottage from the 1920s sits on a double lot and looks like it was plucked right out of NOLA. With two sunrooms, interior French doors, inlaid wooden floors and a wide front porch, this house has been able to accommodate every life-defining event we've asked of it, from the death of a child to not just one, but two late-life babies.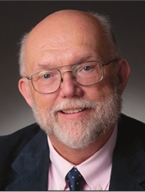 Although we like to think of Highland as being founded in the 1920s, people were building there long before that. Dr. Gary Joiner, professor and chair of the Department of History and Social Sciences at LSUS, has lived in Highland since 1981. "Highland was beginning to be settled as early as the 1860s," he said. "I've got a Confederate defense map that shows houses on the edge of Highland. It became a really important place with the discovery and production of oil. But the harvesting of the yellow pine is what made this place."
Although old timers will argue with you about the true borders of Highland, it's safe to say that if you are between I-49 and Youree Drive, and Kings Highway and Stoner Avenue, you are in the Highland vicinity. "As Shreveport expanded its public transportation system, Highland was the first area of town outside downtown that got trolley tracks," Joiner said. It was a prime corridor for folks to come and build and was a pretty swanky area at the turn of the century. It was our version of the Garden District."
Part of that classification as "swanky" was that people lived with less then. It's that less-is-more lifestyle that is one of the main selling points to many of us living in Highland. It's the ultimate in recycling and the desire to leave less of a carbon footprint. We furnish our houses with antiques and cast-offs that work here and nowhere else.
We are happiest just living here, cooking and enjoying time with our family and friends inside and outside.
It seems so old-school, almost like country living, but Joiner said, "You could say that Highland is the most metropolitan of Shreveport's neighborhoods, meaning diversity in race, ethnicity and language. I've always loved it."
Highland houses are homes, but they are also stories everyone likes to share. "My home was built in 1926 by a silent movie actress who couldn't make it to the talkies because she sounded like us," Joiner said. "It was also a booking agency at one point. We pulled out about 40 phone jacks when we remodeled."
Patrice B. jumped in to the Highland Facebook page on the very first day it was created, posting pics of her garden and advice on landscaping. "Whatever helps connect us with our neighbors is a positive," she said, "and obviously social media is an excellent way to accomplish that. Personally, I'd just like to see more participation, as well as plant exchanges. I'd also love to have a Helping Hands list – people in the Highland area who are willing to exchange services or assist with small jobs like home repairs and improvement or yard work, just because they want to help others and keep the neighborhood looking nice."
It's already evolving in that direction and just needs a little nudge. Joiner said he noticed the Highland Facebook page because it was different than some of the other neighborhood social networking pages. "It's new, it's simple, it goes directly to the point," he said. "It focuses on what is important to residents of Highland, and it offers a service. It is a great opportunity to share what other people are going through."
Highlander or not, you can join the Historic Highland Neighborhood page at www. facebook.com/groups/1218038951573901/ Or search "Historic Highland Neighborhood in Shreveport."
–Susan Reeks