CHECK-UPS & BIANNUAL X-RAYS
Key for maintaining dental health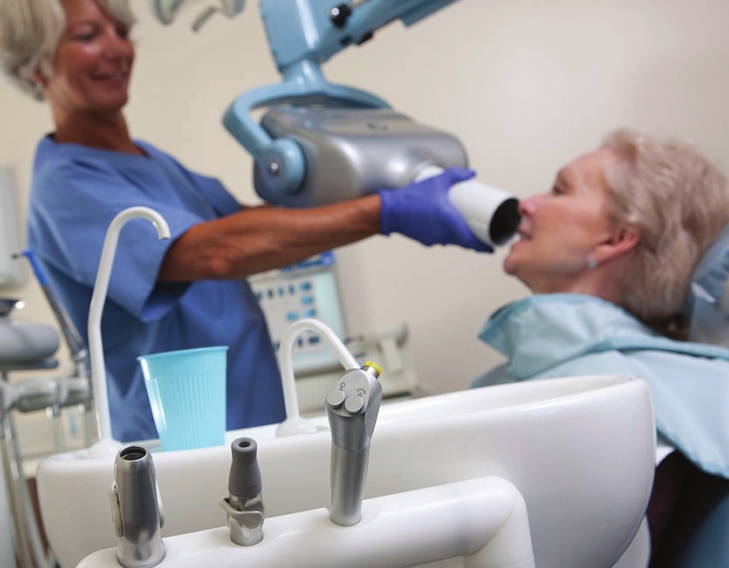 Teeth are arguably the most used and abused part of the human body, requiring daily care and maintenance. As you age, dental care becomes even more important. "For older people, concentrate on taking care of your teeth and coming in for six-month cleanings," said Dr. Steven Russell of Russell Dental. Russell said dental health routines, including brushing twice a day and flossing, are important for any age but definitely should not be neglected as teeth age.
Check-ups and biannual X-rays are key for maintaining dental health, Russell said, because it allows the dental team to adequately diagnose and treat the patient as an individual, catering to specific needs.
"Care depends on the patient because each patient is different," Russell said, as certain toothpaste may be better for one patient than the other, for example. For a patient who tends to have heavy tartar buildup, fluoride-heavy toothpaste or a fluoride rinse may be methods of treatment.
Russell Dental also offers digital X-rays, and they use a digital intraoral camera. This allows patients to view their scans on television screens in the office.
"This makes the experience more interactive with the patient, and they really enjoy it," Russell said, as the patient can better see what's happening in their dental health. They're able to play a role in their own progression and better monitor changes and improvements.
As people get older, typically more medications are prescribed. Russell said it's important to note any changes new medications may cause for one's oral