St. Mark's Expansion Enhances LandMark Building
One of Shreveport's oldest religious institutions continues outreach
St. Mark's began when a small group of settlers gathered to hear a traveling preacher. It was 1839, and the town of Shreveport was just another wild outpost on the Red River.
Since then St. Mark's Episcopal Church has become St. Mark's Cathedral, the cathedral church of the Diocese of Western Louisiana, and has flourished on the forefront of Shreveport's religious, civic and educational community.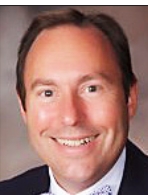 St. Mark's Cathedral School started as a church preschool at the corner of Kings Highway and Fairfield more than 60 years ago. Known as the White House, that preschool structure was recently removed after numerous renovations to accommodate the growing number of students, according to Dr. Chris Carter, head of the school.
"Generations of children began their school careers in its charming and homey atmosphere, but with more and more families seeking full-day, early childhood learning, the facility was no longer conducive to the needs of the children," said Carter.
The new building, set to open next year, was designed to complement the Gothic Revival architecture of the cathedral. The preschool will be enlarged to 14,000 square feet, according to Chris Elberson, the architect for the new preschool building.
Elberson is with Somdal Associates, a Shreveport architectural firm that dates to 1908. McInnis Brothers is the general contractor.
"The new building is roughly double the old preschool. The building was designed to meet the physical requirements for the National Association for the Education of Young Children," Elberson said.

"There are 10 classrooms, a chapel, secure indoor and outdoor covered play areas, and convenient parking," said Elberson. Efforts were made to be harmonious with both the historic neighborhood and the existing campus in keeping with the church's listing on the National Register of Historic Places, Elberson said.
The complex of buildings is an integral part of the Highland neighborhood, one of the most beautiful and historic districts in Shreveport.
Some of the neighbors surrounding the school want to save old oak trees that were scheduled to be removed and have two of them registered with the Live Oak Society, according to Sherry Kerr, one of the neighbors actively involved in the preservation efforts.

"The trees are still there, and we had a meeting with the church to try to work something out," said Kerr. Construction is still in the early stages, and talks are ongoing to see if the safety issues caused by the location of the trees can be resolved, she said.
With 53 teachers or division directors and 335 students enrolled in preschool through eighth grade, St. Mark's student-teacher ratio is roughly 6 to 1.
"Because we offer grades preschool two through eighth, we often have all siblings in a family attending our school," said Carter, who has two children who attend the school.
"Our preschool students can interact and learn from older students, and the older students benefit from the sense of responsibility they feel toward the younger students," said Carter. Older children sometimes act as student tutor/teachers to younger students and take turns reading to the preschool students, he said. Younger students also benefit from the after-school care.
"Our flexible after-care program allows parents to custom-design a schedule to their needs or to drop in on an as-needed basis," Carter said. The after-care program allows students to be picked up at 4:30 or 5:30 p.m. to accommodate working parents. Some financial assistance in available.
"In addition to our military and parishioner discounts, we offer need-based financial aid to our families. In the current year, 25 students are receiving $135,700 in financial aid," said Carter.
"As an Episcopal school, we emphasize spiritual development and foster Christian values not only in Chapel and Christian Education classes, but throughout our curriculum," Carter said.
"Our curriculum is designed to prepare our students for a rigorous, college-prep high school program. Most years about half attend Loyola College Prep. The other half are split between Byrd and Magnet, with one or two going to Shreve on occasion. We also very occasionally have a student choose to go to boarding school," Carter said.
The school strives to involve students in outreach programs that sometimes include other organizations and have a global as well as local focus, Carter said.
"In the wake of the south Louisiana flooding, school families donated personal hygiene and cleaning supplies. Willis-Knighton donated a truck, and we collected enough to fill it completely," said Carter. "In addition, our Middle School Service Leadership Club creates opportunities for students to serve in a variety of social service agencies throughout the area over the course of the year."
For additional information, contact Dr. Chris Carter, head of school, at 226-4028 or ccarter@stmarksschool. com. For admissions information, contact Sarah Cantwell at scantwell@ stmarksschool.com.
– Kathleen Ward