STATE FAIR RETURNS Time for fall fun, from livestock to carnival
FOR the 110th time, the State Fair of Louisiana will open its gates on Oct. 27. Along with the traditional features, this year's version of the fair will have many special things to see and do, according to President and General Manager Chris Giordano.
"The agricultural component is always special to me because that's what the roots of the fair are; that's why the fair was formed. I get a lot of satisfaction out of watching the young kids and teenagers in the FFA and the 4-H come out to show their animals. You can see that they work real hard all year to show their animals at the fair," Giordano said.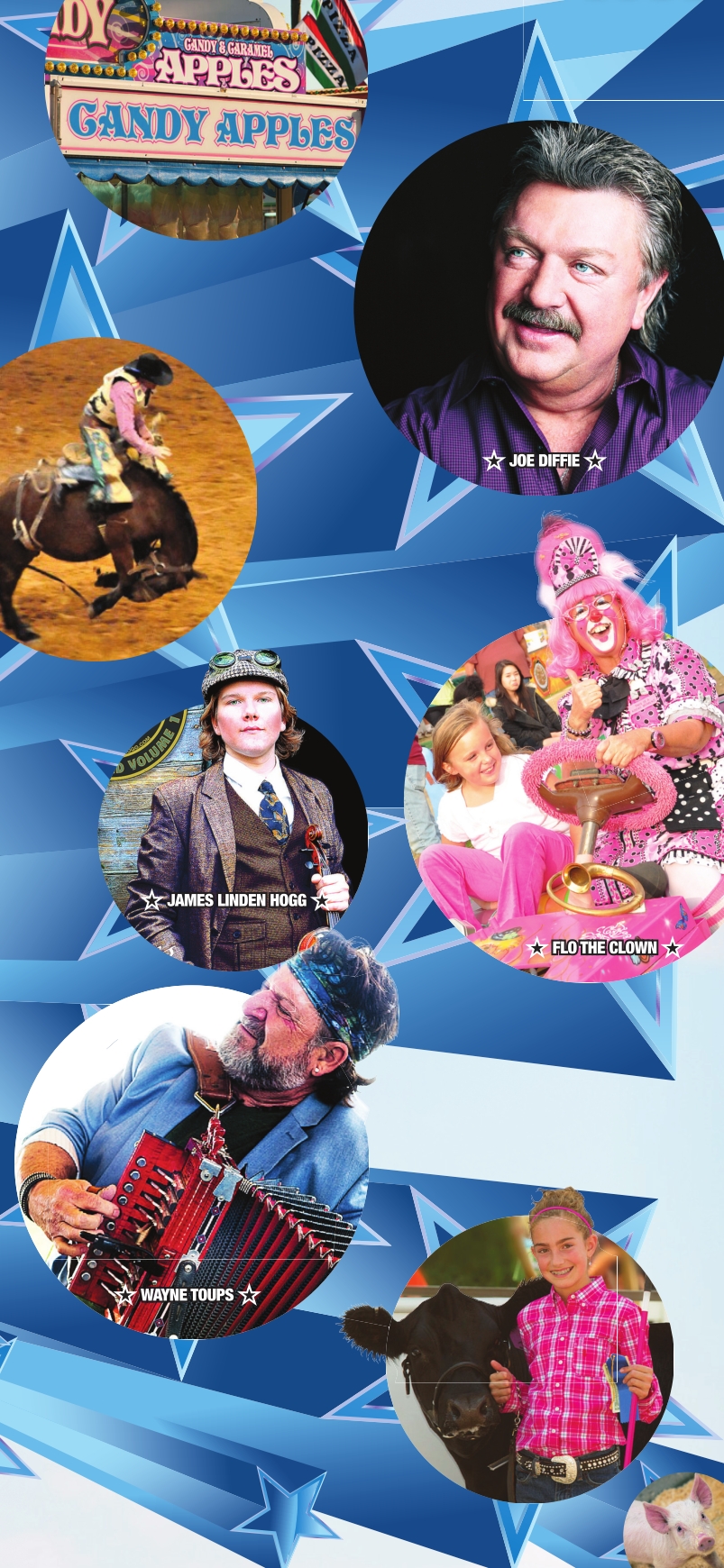 Of course, the main attraction at any fair for the majority of attendees is the midway. Crabtree Amusements Inc. Carnival Midway will create the largest carnival midway in the state of Louisiana. It will feature over 60 rides, games and food. The midway will also include a separate Kiddie Land where smoking and alcohol are not permitted. There are some height restrictions, as usual, on some of the rides. You'll need a token or armband to ride, and measure up to the safe height to take a whirl.
Tokens will be available for $1 each, and each ride requires three to 10 tokens, depending on the ride.
Armbands are $30 each and permit unlimited carnival rides for one person for one day. They are not transferrable. Fairgoers can also buy a $75 State Fair Fun Pass, which includes gate admission plus a carnival armband each of the 14 days the fair is open. They can be redeemed inside the gates at the Crabtree Amusements Office on site.
Each is good for one person only.
This year's fair runs through Nov. 13, but it will be closed on Mondays during the run.
Gates are open from 10 a.m. to 10 p.m. Tuesday, Wednesday, Thursday and Sunday and from 10 a.m. to 11 p.m.
on Friday and Saturday. Carnival hours are noon to 10 p.m. Tuesday, Wednesday, Thursday and Friday and 10 a.m. to 11 p.m. Saturday and Sunday.
Gate admission is $10; admission plus an armband is $40.
Advanced tickets are available through Oct. 26 only. $8 gate admission is available online at the fair's Web site, www.statefairoflouisiana.com, and at Brookshire's and Super 1 Foods locations. Also available are $32 gate admission and armband packages. The $75 gate admission and 14-day armbands are also available in advance.
Some of the special theme days this year are Senior's Day, Fiesta at the State Fair, and Veterans and Military Appreciation Day.
Oct. 27 is Senior's Day in Hirsch Memorial Coliseum from 10 a.m. to 3 p.m. There will be free admission to Senior's Expo with booths, services, free health screenings, flu and pneumonia shots (with Medicare card), and entertainment sponsored by The Best of Times Magazine.
Fiesta at the State Fair will be held on Sunday, Nov. 6, featuring a Low Rider Car Show, fiesta dancers, Zumba demos, a Little Miss Chiquita Contest and Latin bands.
Veterans and those in the military will be honored on Sunday, Nov. 13. All military, active, retired or past service and their families receive free parking and gate admission to the State Fair. There will be a Veterans Parade down the midway beginning at 2 p.m., followed by a Veterans Honor Program at the Salvation Army Boys & Girls Club at the fairgrounds.
LRCA Finals Rodeo will take to the Coliseum arena on Friday, Nov. 4. The top cowboys and cowgirls of the LRCA will be competing for the championships of the Louisiana Rodeo Cowboy Association Finals.
"They have the LRCA rodeos all during the year," Giordano explained, "where they are qualifying for the finals. They take the 12 best rodeo athletes in each of the rodeo events and bring them to the finals." The rodeo will feature bareback riding, steer wrestling, team roping, saddle bronc riding, tie down roping, barrel racing, breakaway roping and bull riding. It's presented by the Good Neighbor Chevy Dealers and the Shreveport Bossier SB Sports Commission and powered by CINCH Jeans and Shirts.
The competition is Friday, Nov. 4, and Saturday, Nov. 5, at 7 p.m. The Hirsch Coliseum doors open at 6 p.m. Ticket prices in advance are $10 for upper level general admission; box seat general admission is $20. On the day of the show, upper level tickets are $15 and box seats are $25.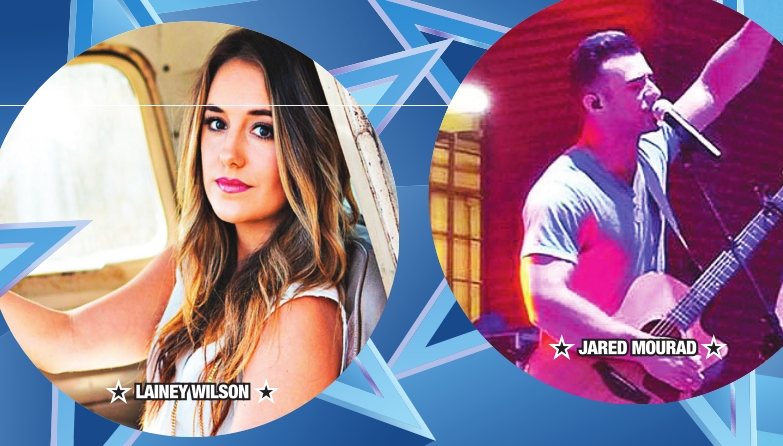 Rodeo ticket prices include admission to the fair and are available at Cavender's Western Outfitters, Ranchland, Topps Western World, Paul's Farm and Garden, Greenwood Feed and Hardware, online at the fair Web site and at the gates.
Rodeo clown and barrelman John Harrison will be entertaining the crowd with his athletic barrel work.
Friday, Nov. 4, is "Tough Enough to Wear Pink" night at the rodeo. $2 per ticket sold will be donated to Susan G. Komen North Louisiana to help raise awareness of and to fight breast cancer. The rodeo folks are encouraging the audience to wear pink that night to show their support in the fight against breast cancer.
Another big draw for the local fair is all the exhibits and concessions. Each year, the State Fair of Louisiana brings exhibitors and concessionaires from all over the country to strut their stuff at the local event. The favorites in the food category include saltwater taffy, cotton candy, funnel cakes, candy and caramel apples.
For the adventuresome, other culinary delights include scorpion pizza, Kool-Aid pickles, cronuts and fried watermelon, among others.
The Commercial Exhibit Building will host commercial exhibitors displaying a variety of products and services. In addition, the Louisiana State Exhibit Museum will give locals and tourists a glimpse of our history and heritage throughout the run of the fair.
The fair also hosts the largest livestock show in the state. Louisiana 4-H and FFA members will compete for prizes in a variety of categories. The full schedule of livestock events is available on the Web site.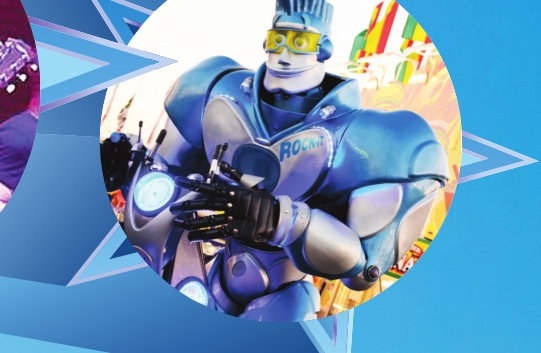 The 15th Annual Antique Tractor Show and Pull returns on Friday, Oct. 28, from 6 a.m. to 10 p.m., and on Saturday, Oct. 29, from 10 a.m. to 6 p.m. The event features antique tractor displays, an antique tractor pull competition and demonstrations. Red River Smiths will provide blacksmithing demonstrations on Saturday. Admission is free.
Also on tap this year are the State Fair Cheer and Dance Championships on Saturday, Oct. 29, and the State Fair Baton and Danceline Competition on Sunday, Oct. 30. Both are being held in Hirsch Coliseum, and admission is free.
Other free things to do at the State Fair include the zoo, Circus Hollywood, the Great American Duck Race and the Hollywood Racing Pigs. Street entertainers will ply the fairgrounds each day with acts like Rock It Robot, Nick the Escape Artist, and T-Rex Encounter. These events happen several times each day of the run.
The list of free entertainment includes concerts that are free just by paying to get into the fair. There will be a concert with Cody Cook and the Bayou Outlaws at 7 p.m. Oct. 27. On Oct. 28 at 6:30 p.m. is the Jammin' For Jesus Gospel Concert. Joe Diffie is slated to perform Nov. 11 at 8:30 p.m.
The complete concert schedules and event locations are available online at: www.statefairoflouisiana.com; www.facebook.com/ TheStateFairofLouisiana; and https://twitter.com/LAStateFair.
After all is said and done, Giordano said, the fair is about family. "We all have problems and troubles in our lives from time to time. I think the fair is a great place to try to put that to the side momentarily and just go out and have a good time with your family."