THE ABCs OF ADVANCE DIRECTIVES
How to prepare for life's unexpected changes
It's no secret … losing our independence as we grow older is one of our greatest fears. However, preparing advance directives now will help alleviate those fears.
Advance directives are legal documents that allow you to choose how you wish to live your life once you are no longer able to make decisions or speak for yourself. In Louisiana, there are three basic types of advance directives: Declaration (for life-sustaining measures or "Living Will"), a DNR (Do Not Resuscitate) order, and Power of Attorney for Health Care. Often a Declaration will also include a DNR directive.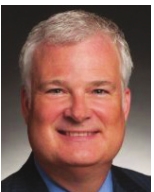 Thinking about end-of-life issues may be difficult for most people. However, without advance directives, family, friends and other loved ones may never know your wishes or what kind of end-of-life care you choose. Preparing advance directives for yourself relieves your loved ones of the guilt and stress of trying to determine what you would or would not have wanted.
A Declaration is a document in which you choose what type of medical treatment(s) you are to receive when you are no longer able to express your wishes.
In this document, you will specifically state whether you want or do not want lifesustaining procedures such as nutrition and hydration be withheld or withdrawn. In addition, the Declaration states that you be permitted to die naturally with only the administration of medication or the performance of any medical procedure deemed necessary to provide you with comfort care.
Your Declaration will only take effect if you are declared comatose, incompetent or otherwise mentally or physically incapable of communication. Louisiana § 40:1151.2 allows you to prepare your own Declaration without the assistance of an attorney as long as you are deemed competent and have two witnesses. The Revised Statute defines witness "as a competent adult who is not related to the declarant or qualified patient, whichever is applicable, by blood or marriage and who would not be entitled to any portion of the estate of the person from whom life-sustaining procedures are to be withheld or withdrawn upon his decease." Notarization of the Declaration is not required by law.
Also in Louisiana, emergency personnel are required by law to provide CPR if you stop breathing unless you have a separate DNR (Do Not Resuscitate) order or have included such a directive in your Living Will. Additionally, if paramedics are called to your home and you have a DNR but cannot give them a copy, they are legally required to resuscitate.
There is another option for creating your Declaration or Living Will called Five Wishes. Five Wishes is an easyto-complete form of a Living Will that talks about your personal, emotional and spiritual needs as well as your medical wishes. This document focuses on five "wishes" that let you say exactly how you wish to be treated if you become seriously ill. They are: 1) the person I want to make care decisions for me when I can't; 2) the kind of medical treatment I want or don't want; 3) how comfortable I want to be; 4) how I want people to treat me; and 5) what I want my loved ones to know. For more information about or to order a copy of Five Wishes, visit the following Web site: www.agingwithdignity.org.
A Power of Attorney for Health Care is different from a regular Durable Power of Attorney, which covers financial matters. A Power of Attorney for Health Care is a legal document in which you choose a person or persons to make decisions and advocate about health care for you when you are no longer able to make decisions or speak for yourself. The person or persons you designate as your agent can only make decisions for you when you are incapacitated.
Your agent may be a family member or close friend. They must clearly understand what your wishes are and be willing to accept the responsibility of honoring your choices and making medical decisions based on your wishes even though they may disagree with your declarations. It is advisable to appoint a second person as an alternate agent should your first agent become unable, unwilling or unavailable to make decisions for you.
Like a Declaration, in Louisiana, a Power of Attorney for Health Care may be written without the assistance of an attorney provided there are two witnesses who are not related to you by blood or marriage or would not be entitled to any portion of your estate. Notarization is not required.
Louisiana Health Care Quality Forum is a not-for-profit organization whose mission is to improve end-of-life care in Louisiana by honoring the health care wishes and goals of care for those with serious, advance illnesses. They offer a Web site (www.lhcqf.org/lapost) that provides a host of information including downloadable advance directive forms such as Declaration and Power of Attorney for Health Care.
Making decisions about your future needs may be difficult to think about or uncomfortable for you to discuss with your loved ones. But, once you begin the process, you will soon have peace of mind knowing that you have legally documented how you choose to live your life … and on your terms.
Scott H. Green is a Certified Senior Advisor® and president of Preferred Care at Home. Green can be reached via e-mail at scottg@preferhome.com.