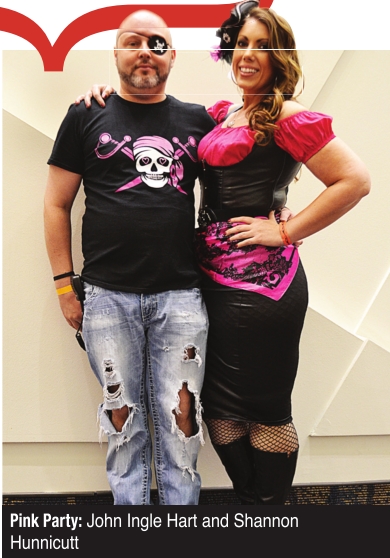 With the theme of Pirates at Pink Party Cove, held May 6 at the Shreveport Convention Center, the decor was festive, to say the least. Flamingoes and roses were on the tables in the lobby, and ships and treasure boxes on tables in the ballroom. Of the few guests not dressed in pink, many showed up as pirates. A pre-Pink party was held at the Korner Lounge on May 5, lunch on May 6 at Hickory Stick and After-Pink party at Central Station. A brunch was held at Bistro Byronz the day after the party.
– Mary Ann Van Osdell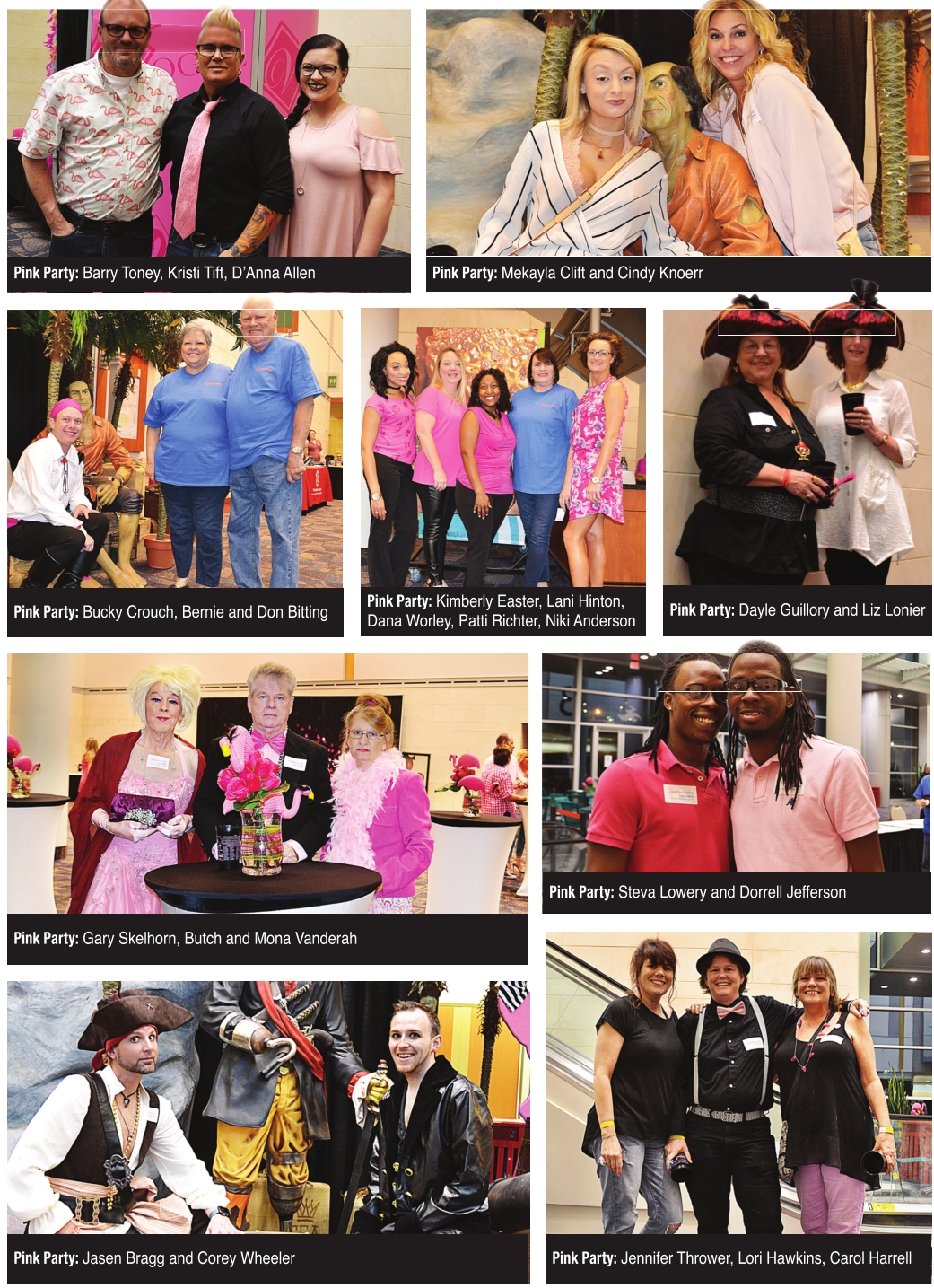 Kirk Cameron appeared at First Baptist Church of Haughton on April 30 as part of his Love Worth Fighting For tour. The tour features teachings by Cameron and music by Warren Barfield, designed to strengthen and encourage marriage. Cameron signed autographs and posed for photos at the VIP portion of the event. Pastor Dr. Gevan Spinney met Cameron in June at Donald Trump's meeting with evangelical leaders in New York City for a discussion on various political and moral issues and invited Cameron here. Cameron's movies, including "Monumental," were for sale. Even though he travels a lot, he said to make the most of your time together with your spouse through social media, if need be.
– Mary Ann Van Osdell