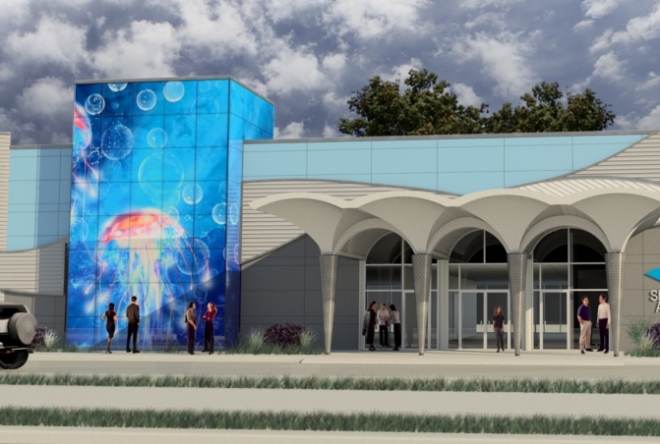 Season tickets now available; signature restaurant, Salt, is preparing for early opening
The is on schedule to open in August, but season passes are on sale now at www.
shreveportaquarium.com. Season passes are good for one year from the opening date, and season pass holders will be invited to the Aquarium to activate their memberships prior to the opening date, which is to be announced soon.
Jake Wood with the Shreveport Aquarium is also preparing for the much-anticipated early opening of Salt, the restaurant within the aquarium coming this summer. "Salt is going to be a new American sustainable dining experience with a focus on Louisiana seafood," Wood said. "It's a very modern, polished, casual-type restaurant where actual salt is incorporated into a lot of the design. Our tables will be created out of the doors that were in the Barnwell. We are also taking out a wall in the dining area and replacing it with roll-up garage doors. This will open up the space so you can see into the courtyard, which will also double as our outside dining area."
"We are proud of the fact that this offers Shreveport's only riverfront dining," Wood said. "The windows are huge so they offer sweeping views of the river. Picture what it will be like to sit in there and see the really cool designs and what it will be like to dine while tied in to that gorgeous view."
The chef behind Salt is Konstantin Plaznik, known locally for his catering company in Shreveport. "His expertise also reaches into opening several restaurants in southern California," Wood said. "Konstantin is looking to take a little piece of every restaurant he has ever opened that fits within the Salt model and bringing it to Shreveport in a completely different dining experience. The focus is on Louisiana seafood and sustainably sourced foods, so you won't find Alaskan salmon on the menu or shrimp from Thailand or crawfish from China. Konstantin is actually visiting with farmers all over Louisiana to locally source the food."
"We really want to make farmers the rock stars of this restaurant," Wood said. "Whether it's found, farmed or fished, we want to do our best to put it on the menu. It's a cycle of keeping that investment inside the state of Louisiana."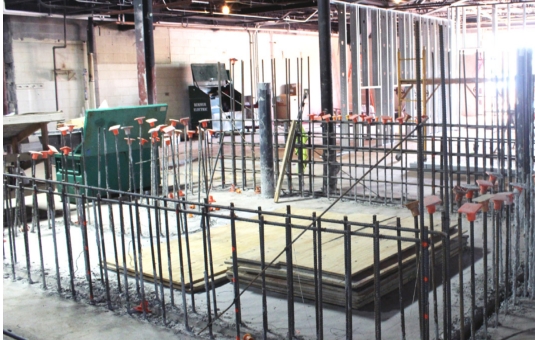 The construction and design of the aquarium is moving right along. An ancient shipwreck will greet visitors at the main entrance, and sharks will swim around overhead and around a long tunnel. A bayou exhibit will offer learning opportunities about regional water habitats. Everything about the aquarium embraces conservation and sustainability.
"Jim Hayes and Bruce Allen of Louisiana House of Props are really doing the lion's share of the design as far as the building inside," Wood said. "Once we design the inside of the attractions, they work their magic to turn it into something great. It's been an ongoing project with them, and we're really excited to have local talent putting this together. This is a first-rate attraction, and it is truly a local collaboration, from the impressive art and the majority of labor from local contractors building the aquarium, to creating it and running it with local staff. Of course, some specialized aquarium materials have to be purchased elsewhere, like acrylic tanks, but much of the materials were sourced locally."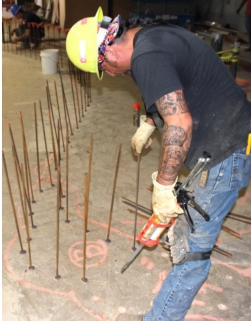 The aquarium gift shop will follow the lead of the aquarium and Salt with a focus on conservation and sustainability. "The gift shop is its own destination," Wood said. "We don't want to force you to go through it, and it certainly won't have any cheap, foreign-made tchotchkes. Gift shop items will be made by local artisans or will be responsibly sourced so they don't end up in some landfill. We really want to make sure we are supporting local organizations."
That local investment extends to the staff, as well. "We'll be announcing our executive team fairly soon, and it is a majority of local folks," Wood said. "Between the Aquarium and Salt, about 60 jobs will be created, and I'd say about 55 of those jobs are being filled with local talent. This really is for Shreveport."
Season passes are available at www.shreveportaquarium.com for both individual and family memberships. Each individual season pass is $46 and grants the pass holder free entry for one guest during each visit. The family season pass package is $46 and includes two season passes (without guest privileges) and additional family members may be added to the membership for $23 each. Children ages 2 and under are free.
– By Susan Reeks