Dreaming of a new home?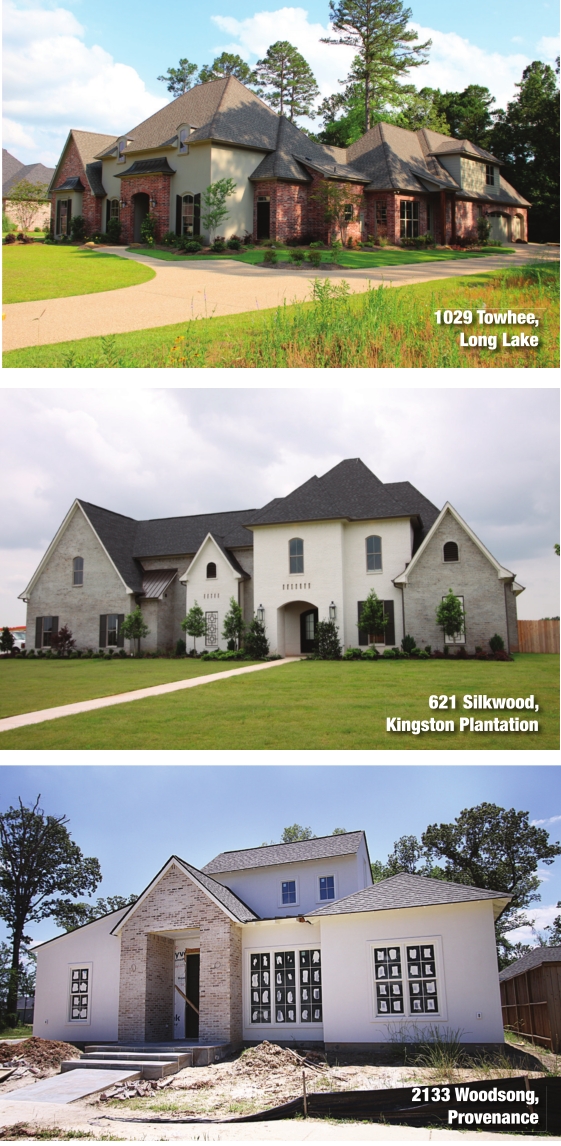 The Home Builders Association of Northwest Louisiana's annual Parade of Homes will take place June 3-4 and June 10-11 from 1-6 p.m. daily. This self-guided tour of 39 fabulous homes with 21st century innovations will be open for touring throughout the Shreveport-Bossier community. The tour will include both new construction and remodeled homes, as well as the latest in outdoor living projects.
The Parade of Homes showcases dream homes built by some of the finest builders working today. "The thing about the parade is it's always the same but never the same," said Dixey Robertson, executive officer of the Home Builders Association of Northwest Louisiana. "Open-concept floor plans are still very popular, as are outdoor living spaces."
"New product innovations are one of the big draws of the Parade of Homes," Robertson added. "New materials, such as hardwood that looks like tile, and the latest in kitchen technology."
There are many new features on the parade this year. "One interesting aspect of this is we have a tear-down in South Highlands and another in Pierremont," Robertson said. "The one at the corner of Fairfield and Ontario had been one of those old houses ordered from Sears. It was very poorly constructed; in fact, they wanted to re-use the slab but couldn't. It's a beautiful stucco house now. They have built a house that suits the lot and the neighborhood."
The Parade of Homes is a fun, affordable outing that people look forward to every year. Linda Sperandio of Shreveport has been to several over the years. "First of all, it's an experience driving to the homes,"
Sperandio said. "Some of these neighborhoods, I didn't even know they were there, and they're so pretty. It's a great thing to do on a spring weekend."
Sperandio said she typically gets a treasure trove of ideas to use in her own home. "I just love to see the beautiful houses and the architecture," she said. "You see the latest in design, and it really gets your mind working about your own home."
"The kitchens are always top on my list of what to see," Sperandio said. "There have been so many innovations in function and design. A favorite from last year was glass kitchen cabinets that were lighted from the top."
Robertson agreed and said, "Openconcept kitchens are popular with custom cabinetry and the latest countertop materials. Some people aren't entertaining as much, so dining rooms have become optional. Instead, we're often seeing play areas or separate seating areas, all with views and access to outdoor space."
"There is still a strong trend toward outdoor living spaces," Robertson said. "Some even have full kitchens and climate control. The yard as an extension of the home is an important concept and we're seeing private areas off the master bedrooms. What builders and designers are doing with water features and bricked-in courtyards is amazing."
The star of the parade now, however, has to be technology. The homes on the tour demonstrate how good design can incorporate technology into people's daily lives. "It's all programmed from your phone now," Sperandio said. "You can record a show, turn your lights on and off or answer your door bell while you're sitting on the beach."
Dream homes take that technology and use it to cater to all of the senses. "Lots of houses are now being built so you can look at your phone and change the thermostat or see who is at your front door," Robertson said. "The music can be blasting in the media room where the kids are, but the volume can be lower downstairs or near the swimming pool."
The Parade of Homes also features the latest in home design and color trends. "The homes tend to have such interesting color combinations that I never would have thought of," Sperandio said. "It's striking. The colors of the accessories get me thinking about projects I can do in my own home. It's amazing what you can do to a space just by changing the accessories or re-arranging."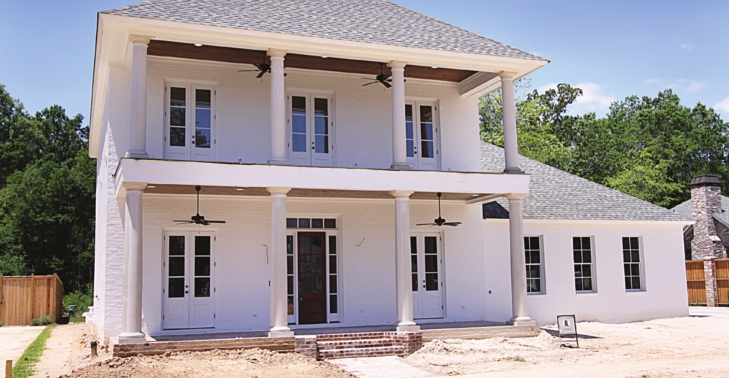 Robertson said the neutral palette is still prevalent in home design. "I think technology has inundated us with images and information and our brains need a rest," she said. "Maybe that is why the neutral trend has picked up in the past five years. The impact comes from colorful accents that set the tone for the entire room."
"More and more, however, what home means now is no thresholds and doors wide enough for a walker or wheelchair," Robertson said. "For those aging in place or those just taking into consideration what they'll need down the road, people are really thinking about what a forever home should be."
During the Parade of Homes, there will also be a link to "My Parade," where people can customize their parade experience by searching for houses with parameters including square footage, price, city, community pools and other amenities.
Tickets can be purchased at any parade home during the tour, at the Home Builders Association office at 2038 East 70th Street or at area Brookshire's stores for $5 each. One ticket gets access to every home on every day of the tour. A complete list of the homes and a map will be available at http://www.nwlahba. org/parade-of-homes beginning May 30. For information and updates, visit https://www.facebook.com/ events/596392493890175 or call 797- 8222.