Mary Alice Rountree guided agency for 20 years
Mary Alice Rountree is getting ready to retire, and there's probably not a soul anywhere who could be more prepared for the issues that will bring. Rountree has spent the past 20 years helping seniors navigate their twilight years as executive director of The Caddo Council on Aging.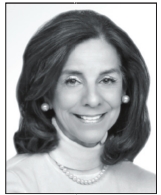 Rountree has been the guiding light behind the Caddo Council on Aging (CCOA), a nonprofit organization that empowers elderly citizens so they may continue aging in the places they choose. CCOA provides support services and serves as a focal point on issues affecting the health, welfare, safety and security of the aging population.
"At the Caddo Council on Aging, our main responsibility is to be an information and referral source for people," Rountree said. "People can come in and sit across from a real person and ask questions."
The agency also provides transportation, meals, homemaker services and personal care. It even provides caregiver respite for families and nursing home ombudsmen.
"It has been a fabulous 20 years, but I'm a big believer in turning over the leadership," Rountree said. "I'm doing this for the good of the agency. An executive director needs to be young and able and ready to go."
Rountree couldn't be happier about her successor, Monica Wright. "Monica has been my fiscal officer for the last 17 years," she said. "She's a money lady. She also knows everything about the agency. We have a fabulous reputation of being good stewards with money, and it's all because of Monica. It's going to be very easy to turn over the baton to her."
"People keep asking me what I will do," Rountree said. "That's a big fear for a lot of people. They are afraid to retire because they don't know what they are going to do. Many seniors retire and go into a different field doing something they have always wanted to do. And people are retiring fairly early. There is a very strong movement of recognizing the expertise and knowledge that seniors can bring in the volunteer segment."
"Now, though, I'm going to concentrate on my husband, Doug, and my family," Rountree said. "I have six grandkids, all in Baton Rouge. We're very involved. If they have a swim meet, we jump in the car and go cheer them on. We feel like we own I-49."
Rountree had to think carefully about a proudest accomplishment over the years, due to the many programs and services provided by CCOA. "I think it would be the year of Hurricane Katrina," she said. "The CCOA had stopped using volunteers for Meals on Wheels, and I was really wondering about that decision. We were able to get a small grant from the Community Foundation (of North LA), and we tried to recruit business owners one by one who would let their employees deliver meals for 30 minutes once a week."
It was a tedious process in which Rountree found few takers. She was getting discouraged and almost gave up. "So I went to see my dear, dear friend, Virginia Shehee," Rountree said.
"I asked her if her office would deliver eight meals. After discussing it with her staff, they agreed. If Virginia hadn't said yes, I'd have just taken it to the house."
"Now we have over 30 volunteer routes, Monday through Thursday," Rountree said. "Delivering a meal also means a knock on the door with a safety check to make sure seniors living alone are okay."
Even though CCOA provides many worthy services, Rountreeinsisted that seniors have to become their own advocates, too.
"Even with health care," she said, "if they go to a hospital, they need to have an advocate with them that is taking notes on everything that is happening."
"Middle income Social Security seniors are the ones who are in the most trouble," Rountree said.
"Medicaid doesn't pay for assisted living. Some states have already turned it around, subbing their Medicaid dollars to home care. People can qualify for a community waiver. In states like Wisconsin and New Jersey, where they are opening more of those waivers, more people are being able to stay in their own homes. A person who stays home and gets two hours in the morning and two or three hours in the afternoon for care and a meal – that's enough to keep so many of our seniors living at home as opposed to in a nursing home."
"Navigating long-term care – and I'm not talking about nursing care – we know how complicated it is," Rountree said. "Medicaid is so complicated, and with baby boomers hitting retirement, you're going to see things you've never seen before. Technology like medical equipment, phone apps and machines for climbing stairs are going to enable more seniors to stay in their own homes."
"I'm really pushing technology," Rountree said. "Tech Talk on Fridays at the Randle T. Moore Center are opening up the world for seniors. They want to get on technology with smart phones and apps. People in their 70s and 80s that come in every Friday bring their brand new iPhones and ask, 'How do I turn it on?' Many of them turn into pros. They become connected. If we can get seniors connected, they can carry that all the way to the nursing home. They are no longer isolated. It's empowering."
It is important for people facing 65 to talk to someone for guidance. People who have worked, planned and saved for financial security after retirement can see their situation change on a dime. "We see many women who lose their husbands and have only one income now," Rountree said. "People come into our office from all socio-economic conditions, from Medicaid all the way up to very high incomes. I recently talked to a doctor who said, 'I thought I was smart, but I can't even figure out Medicare Part D and which plan to get in!' Turning 65, you have many important decisions to make."
"Call the Council on Aging," Rountree encouraged. "We are not just for low-income seniors. We are not entitlement because our funding is so fragile. We are funded by the Older Americans Act (1965). We deliver 1,200 meals per day in every single neighborhood in Shreveport from Pierremont/South Highlands to Allendale and Cedar Grove."
"Trust me," Rountree said, laughing, "at my age, all my friends are calling for information."
MORE INFORMATION:
The Caddo Council on Aging is located at 1700 Buckner Square, Suite 240. For more information visit www.caddocoa. org or call (318) 676-7900 or 1 (800) 256-3003.