Music store offers personal touch, the sound of vinyl
Shreveport native Rick Colon has certainly taken a circuitous route to his current success as owner of Rick's Records on Youree Drive in Shreveport.
After earning a B.A. in psychology and an M.A. in family therapy, Colon took off on an entrepreneurial journey that diverged greatly from his scholastic path. His family owned some property (about seven acres) in the Dallas suburb of Mesquite. He negotiated a deal with the city that turned that property into 23 acres on which to develop housing in Bolch Springs. Building a total of 186 homes on the property which were basically pre-sold, the family saw a profit of $830,000 on the project, of which Colon himself netted $190,000. This afforded Colon the opportunity to purchase a town house in Shreveport's South Highland and to support him while he went to work writing a CD price guide ("Big Monkey's CD Price Guide"). To date he has made over $60,000 from this project.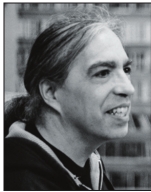 "At the time, my personal CD collection totaled 16,000, and I started the project with those as the foundation. I also did extensive research using sources such as eBay, musicstock.com and discogs.com," Colon said. This was a project that was printed and distributed and is still available to this date.
Then he took a year and a half to write a second project, this one fiction, entitled "The Four Keys." Professionally edited and illustrated, this work is available through Amazon Kindle.
"For this book, I hired a professional editor and a professional illustrator," Colon said.
"'The Four Keys' is in four parts and is somewhat in the style of Tolkien as I am a huge fan of his 'Ring' trilogy," Colon said.
"A friend and I were talking one day, and he asked what I was going to do next, thinking of eventual retirement. I have to admit I hadn't thought that far ahead, but it made me start looking for options," Colon said.
One such opportunity materialized in 2003 when a business in Shreve City was closing its doors in April of that year.
That business was Disc Daddy, which was selling and trading pre-owned LPs, CDs, DVDs, cassettes, T-shirts and memorabilia. Having previously worked for the late, lamented Stan's Records, SOOTO Records and Hastings, Colon had a background in record retail operations that he felt he could put to good use.
"With a silent partner, I began operating Disc Daddy in November of 2013. The original idea was to merely sell off the inventory that they had. However, as I kept running it, I saw the potential to turn the business around and make it successful," Colon said.
However, Colon felt the lease they had stepped into was too cost prohibitive, so when the lease was up, he chose not to renew it but move the business across to the other side of Shreveport-Barksdale Highway to a more affordable space at 1240 Shreveport-Barksdale Highway. As there were legal issues with the name Disc Daddy, the business morphed into Rick's Records.
"The big box stores had already put a lot of small independent shops out of business but, despite their size, their inventory was limited and the staff were not knowledgeable and weren't providing personal service," Colon said.
"My tastes run across most genres, and I try to keep up with what's new on the market as well as staying familiar with the classics from rock, to country, to blues to jazz," Colon said.
And grow the business he has done, especially in the area of vinyl product which has seen a nationwide resurgence one could easily consider an explosion. They have recently relocated the business again, to a facility two and a half times the size of their former locale. The new location of Rick's Records is at 3512 Youree Drive in Shreveport just south of the Kings Highway intersection.
"I believe vinyl has become such a growing segment of the market today for a variety of reasons. Primarily, MP3s and downloads are just not able to deliver the quality of sound or the warmth of sound as vinyl. Sonically, it's just night and day," Colon said.
Many customers also cite the artwork.
The incredibly intricate art work on an album cover like The Beatles' "Sergeant Pepper's Lonely Hearts Club Band" just does not translate to the smaller version of a CD cover as opposed to the larger-format album cover. Also, on many releases, the lyrics are not included due to spatial limitations or are so small they are difficult to read.
In addition to the local boom, the vinyl renaissance is growing on a global scale. There are several vinyl record pressing plants being reopened in Germany to keep up with the growing demand for new product internationally.
As an indication of the vinyl boom locally, when Colon opened his shop he only had around 20 pieces of vinyl inventory. Today, the shop boasts over 50,000 and accounts for nearly 70 percent of the store's business. They do, however, still offer CDs, cassettes, DVDs, players, T-shirts, posters, memorabilia and even a small selection of 8-tracks.
"When trading or buying product, I always give a fair market value relative to what I can resell it for," Colon said.
"I am here to serve the customer in whatever way I can. Many of the larger retailers seem to think they are doing you a favor to wait on you. I believe anyone who comes in here is doing me a favor, and they will be treated with respect and get a level of personal service that is sorely lacking most places in today's market place," Colon said.
To that end, plans are under way to turn a room at the front of the shop into a lounge where customers can even listen to selections before they buy. Certainly, the hope is that customers will then stay in the store longer.
"In my own small way, I like to think I'm making a difference," Colon said.
– Karl Hasten