Fund-raiser seeks to cure cancer
The 10th annual Baron's Ball Champions of Hope fund-raiser, presented by the American Cancer Society, will be held on Aug. 26 at Southern Trace Country Club.
This year's theme is a white-out party to white out cancer. Attendees will not only benefit from contributing to a worthy cause, but will also enjoy an evening of delicious cuisine provided by Southern Trace, dancing, live entertainment by Johnny Earthquake and the Moondogs, live and silent auctions, drinks, party photos and a Heads or Tails raffle game that's sure to please. The dress code for the extravaganza is white casual wear.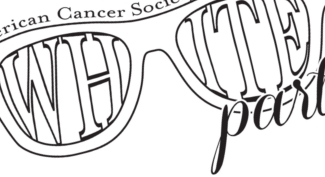 This year, the Baron's Ball will honor eight individuals who have made important contributions in the battle against cancer and in the community.
Those honored include Dr. Chip McDonald, a leading oncologist at the Hematology Oncology Associates at the Willis-Knighton Cancer Center; Denny Rogers, owner of the Landers Dodge dealership and a former care giver to his wife, who passed away from pancreatic cancer; Gia Kosmitis, a local attorney and cancer survivor; Dr. Connie Arnold, who is completing a research grant at LSU Health Sciences Center for colon cancer; Margaret Shehee, who alongside her family is a significant community supporter; Chris McJunkins, the owner of Wind Rush, Cantina Laredo and WalkOns, and an avid supporter of the community; John Michael Moore, a stomach cancer survivor; and Joe Sciortino, the general manager of KSLA, who is able to help give back to the community in a variety of ways, including organizations like the American Cancer Society.
For Taylor Williams, community development manager for the South Region of the American Cancer Society, fund-raisers like the Baron's Ball are incredibly important. "These funds come back to our community through local cancer patient programs and a research grant at LSUHSC," said Williams. "In 2016, over 700 cancer patients in Northwest Louisiana were served by the American Cancer Society with approximately 2,000 free services and programs, such as wigs, prostheses, 'Look Good … Feel Better' program, 'Reach to Recovery' program, 'Road to Recovery' program and more."
In addition to local services provided, Louisiana also currently has two ACSfunded research grants, including one grant inside LSU Health Sciences Center in Shreveport totaling over $1 million.
Cancer hits close to home for Williams – just like it does for many in the area. "I wanted to work with the American Cancer Society because I have had three close family members diagnosed with cancer," Williams said. "The American Cancer Society is working to eliminate cancer as a major health problem by preventing cancer, saving lives and diminishing suffering from cancer."
Each year, the American Cancer Society helps nearly one million people touched by cancer and works to save 1,000 lives a day domestically.
Proceeds from the event will benefit cancer research, education, advocacy and patient services. For ticket information, call the ACS Office at (318) 218-1668.
– Betsy St. Amant Harris