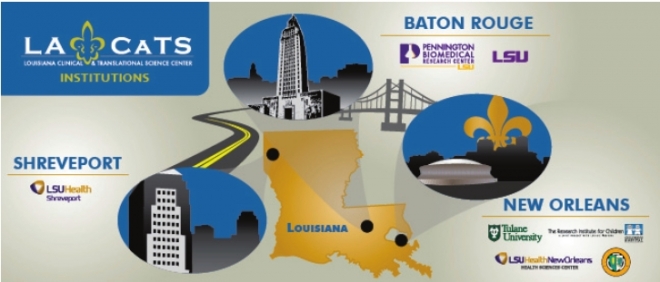 Making individuals healthier
LSU Health Shreveport faculty are among a specialized group of statewide researchers supported by a major $20 million National Institutes of Health federal grant allowing them to pool their expertise and resources to make Louisianans healthier.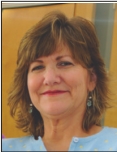 It's a daunting challenge given that Louisiana ranks among the worst states in nearly every health measure, but there are three of us locally who are energized by our roles in this statewide effort to improve the lives of literally tens of thousands of Louisiana residents. Louisiana's high death rates from chronic diseases are linked, in large part, to lifestyle choices. Choices like smoking and physical inactivity contribute to Louisiana's high obesity rate, its diabetes epidemic and the state's high incidence of heart disease, stroke and cancer. At the same time, Louisiana has disproportionately high rates of poverty and low literacy. This constellation of factors contributed to Louisiana being identified as the state with the most opportunities for improvement in health.
My colleague Dr. Terry Davis and I, both professors of medicine at LSU Health, serve as "site principal investigators" for the novel statewide research collaboration called the Louisiana Clinical and Translational Science (LA CaTS) Center. The LSU Health portion of the federal grant for the next five years is $1,035,255, bringing the total federal funding for efforts at our health sciences to $2,220,371 across the 10 years of the initiative. Dr. Davis and I, with our expertise in health literacy and health communication, are focusing our research on enhancing patient understanding and engagement, as well as promoting collaborations with rural and inner-city clinics.
Patient understanding of the often complex and technical information given to them in the health-care setting is at the heart of the patient's ability to participate in his or her own health, which underscores the important, documented role of health literacy and health communication. To meaningfully address health disparities, it is critical for more of our citizens to be involved in clinical trials — scientific research studies — to improve their health. All of our citizens need to have access to clinical research studies.
The LA CaTS Center's overarching priority is to make individuals healthier by improving diagnoses and treatments for multiple chronic diseases prevalent in Louisiana. However, the project also incorporates other benefits for Louisiana. The LA CaTS Center also was designed to help strengthen Louisiana's research infrastructure, to help develop the next generation of academic researchers, and to help Louisiana researchers become more competitive for other major federal grant awards.
Researchers across Louisiana are fortunate to have the LA CaTS framework to collaborate with each other on research to improve health-care quality and lower costs. LSU Health Shreveport has already benefited from collaborations with other institutions through additional grants that have come about because of the LA CaTS Center. For example, Dr. Davis and I are collaborating with Pennington Biomedical and Xavier University on a five-year grant to reduce obesity in patients seen at primary care clinics across Louisiana.
Dr. Chris Kevil, vice chancellor for research at LSU Health, works closely with the other LA CaTS Clinical Trial Units in Louisiana to greatly expand access to the resources required for high-impact research at LSUHSC-S as well as other research institutions across the state. Sharing limited resources, including equipment and specialized expertise, among collaborators is a central plank of the LA CaTS Center structure.
Dr. Kevil believes cross-institutional participation in the LA CaTS Center clinical research areas, such as cardiovascular disease, offers great promise to improve the health of all Louisiana citizens. The ability to initiate and engage clinical research at LSU Health Shreveport in conjunction with other Louisiana medical centers strengthens our ability to impact as many people as possible.
The three of us at LSU Health are working closely with Dr. Donna Ryan, acting executive director of LSU's Pennington Biomedical Research Center in Baton Rouge who is the principal investigator for the LA CaTS Center grant.
Dr. Connie Arnold is a professor of medicine at LSU Health Shreveport.