Roaring Into The Twenties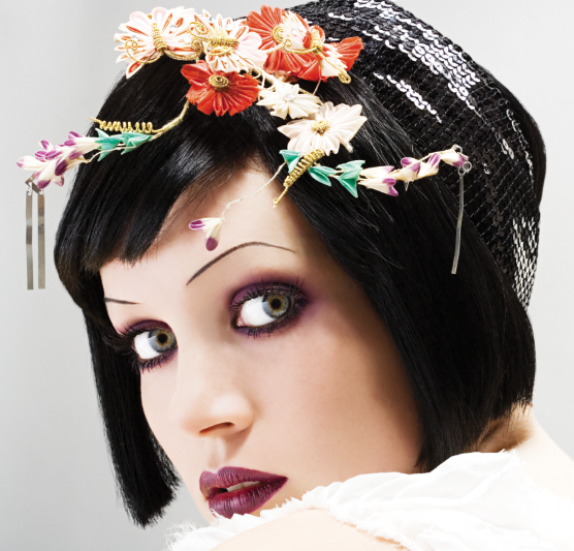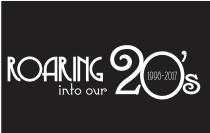 at the Feist-Weiller Cancer Center Gala
The Feist-Weiller Cancer Center Life Savers will roar into their 20th year with a fund-raising gala held on Sept. 16 at Sam's Town Hotel and Casino beginning at 7 p.m. A Roaring '20s theme will take guests on a blast from the past with a speakeasy, vintage car on display and a variety of silent auction items that can't be found anywhere else.
In the past this event has provided muchneeded funds for the cancer center's Idea Grant program, but this year the event has even more significance.
LSU Health lost almost $2 million in funding this year. The legislators voted to take a portion of the statutory dedication and put it into the state general fund to try and balance the budget. Since the cancer center is part of LSU Health, they are losing $1.8 million in funding this year.
"Funds from this fund-raiser are really more important than ever, and we are all working diligently to try and get a good turnout," said Lisa Babin, executive director of public affairs, communication and development at LSU Health.
This year the silent auction will include a trip to Italy and a trip to Aspen. However, guests usually look to bid for more unique items like an Indian dinner for 10 hosted by one of the cancer center's physicians. She is also a concert pianist, and guests have come to expect a private concert.
"A lot of these items are in the auction each year, and they've developed a reputation," Babin said. "The physicians understand this is our biggest fund-raiser. You see very strong support from them."
Guests are encouraged to dress in their best black-tie and 1920s-inspired attire at the gala as they travel back to the Jazz Age. The event will feature dinner, an open bar as well as live music and dancing with the band Stormy. Dr. Angela Cornelius and Julie Zadeck serve as this year's co-chairs for the event.
"Feist-Weiller offers unique services to our patients not available anywhere else in the region," Cornelius said. "It's vital to support cancer research and treatment in our area, and Life Savers gives our community a fun night out that makes a true impact in combating cancer."
Thanks to the annual Life Savers event started in 1998, 33 local Idea Grants totaling $1.6 million have been awarded over the past 19 years. Scientists have leveraged this local money into $14.3 million in national grants. Grant projects have ranged from studying viruses that cause cancer to experimental drugs that can be used in cancer treatments.
"Life Savers is the only event that benefits Feist-Weiller Cancer Center's Idea Grant program," said Dr. Glenn Mills, director of Feist-Weiller. "The funds raised go directly to cancer research in our area, with researchers at Feist-Weiller and LSU Health Shreveport using the grants to develop their work in their individual areas of expertise."
As part of an academic health sciences center, Feist-Weiller at LSU Health Shreveport has doctors with expertise in radiology, pathology, oncology, radiation oncology and surgical oncology who work together to provide comprehensive care.
The center is home to the Bone & Marrow Transplant Program at University Health, the only location in a 200-mile radius that offers advanced treatment of leukemia, lymphoma and multiple myeloma through allogenic, autologous and haploidentical transplants.
Feist-Weiller is also one of only eight St. Jude-affiliate clinics in the United States, allowing area children suffering with pediatric cancer to be treated closer to home, a significant factor for these often lengthy treatments. The facility offers the only American College of Radiologydesignated Lung Cancer Screening Center in the area. Low-dose CT scanning is the only effective method in detecting lung cancer early, which significantly reduces lung cancer mortality.
Working with the Cancer Genomic Sequencing Lab, Feist-Weiller doctors can pinpoint specific genes unique to an individual patient's cancer. The physicians can then target therapy to each patient's cancer, providing unique treatment for each patient's needs.
All of the funds raised at the event will go toward supporting cancer research and treatment in the community. It will also help the cancer center continue to be the leader in cutting-edge cancer treatment and prevention.
"Although they [guests] may not be in the medical field, by attending this event they are helping people who suffer with cancer," Babin said. "They may be funding the research that saves their lives or saves their family member's life."
Tickets to the event are on sale now.
Sponsorships and table reservations can be purchased at www.feistweiller. org/lifesavers. For more information on the Life Savers Ball, contact Darlene Whitaker at (318) 813-1485.
– Jessica Carr