HELPING A CHILD FIND HIS VOICE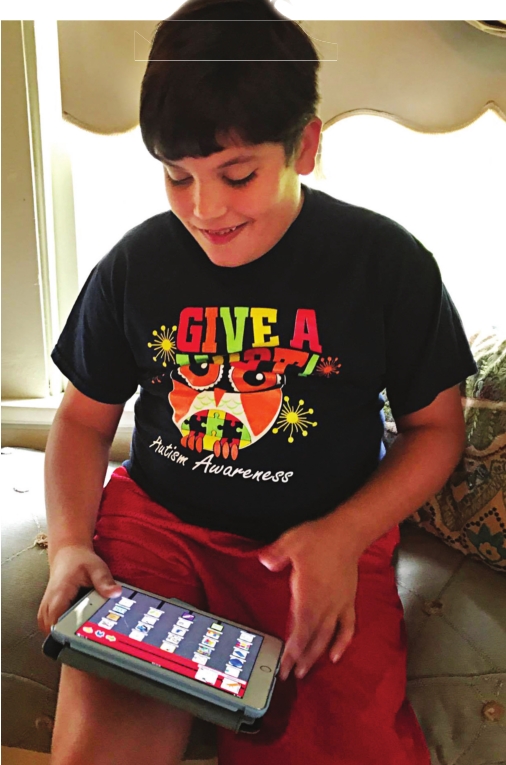 Public schools + technology = autism education
I will never forget the day three years ago when a previous ABA therapist had called a meeting to discuss Jackson's progress – or lack thereof. She was blunt and somewhat condescending when she said, "We're afraid Jackson might shut down and never talk again." I felt like the wind had been knocked right out of me.
Jackson was diagnosed with Autism Spectrum Disorder (ASD) when he was almost 2 years old, but he wasn't always nonverbal. At 11 months old, he could say words like "Mommy," "Daddy" and "SpongeBob." It wasn't until after his first birthday that he started losing his speech. In fact, we didn't hear Jackson say a single word again until he was 5 years old, that breakthrough brought on by intense Applied Behavior Analysis (ABA) therapy.
The flood gates opened, and he could repeat endless words such as "apple" and "bubble." As we shaped his speech, he was even starting to use two-word sentences. Sadly, that therapy center closed, and we watched in frustration as Jackson regressed at his next two therapy centers, losing his consonants along with his desire to speak.
So it was with some frustration and anger that I listened to a therapist put such limits on Jackson's potential after a regression that had happened on her watch. She wanted us to buy a speech machine. She wanted me to pay the expenses and salaries for developers to fly in and teach her staff how to use it.
The machine alone would cost us almost $8,000.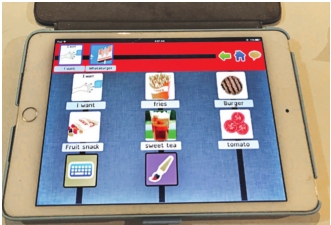 Fortunately, I had a meeting at Caddo Parish's Summerfield Elementary School with our assistive technology for communications coordinator, Paula Huckabee. She is also a board-certified licensed speech and language pathologist. We were desperate to give Jackson a voice, and as I explained to her what we were considering, she told me about NikiTalk.
NikiTalk is a digital-based communication app for touch devices created by a software developer named Alessandro La Rocca, whose own daughter, Nicoletta, had struggled to communicate. "There is always a lot of sincerity and generousness when a parent develops something," Huckabee said. "The thing I love about NikiTalk is that I can customize and create the pages based on the students' highly preferred items and how they like to participate.
Some of the other programs are too overwhelming, like driving a Cadillac when still trying to learn to ride a tricycle."
For the price of an $85 app and an iPad, Jackson could carry an accessible, less-bulky, less-stigmatizing form of communication that actually helps build language, not abandon it altogether. Ironically, NikiTalk encourages Jackson to try to say his words again because he's more confident in his own ability to communicate his needs.
Jackson used Niki- Talk in the classroom, mainly at snack time for a good year before he ever picked it up independently. His teacher and paraprofessionals would have to prompt him by sticking it in front of him before he was given his favorite pretzels and chips. Jackson would have to select the different icon images and build sentences with them, such as "I want," "to eat" and "pretzels." But he still wasn't independently picking up his iPad to speak.
Until one day I dropped him off at school and told his teacher, "He seems kind of off today. He may not be feeling well. I just have no way of knowing because he can't tell me what hurts. Call me if you want me to come get him."
I was just walking in the door back at home, when I got a breathless phone call from his teacher. "I just had to call you," she said, the emotion clearly evident in her voice. "Jackson heard what you said, and he walked straight into the classroom, picked up the iPad and said, 'I don't feel well. Something hurts. Head. Ear.'" We laughed through our tears together, and you'd better believe I went right back, checked him out of school and drove him to the doctor. And as always, once Jackson "got it," he never looked back. He began using NikiTalk to communicate independently every day.
Anyone can download NikiTalk on his or her phone or iPad, but it is our experience with the small autism program at Caddo Parish Schools that has been truly amazing. Our team's level of knowledge in teaching kids on the autism spectrum, combined with their level of commitment and willingness to go the extra mile, is a story that I think needs to be told. We would never have found this app without them. They have given Jack a voice.
"You have to be aware of the natural, teachable moment," Huckabee said. "The goal in these classrooms is to get children to actively participate in activities based on instruction. I try to find what symbol is the most meaningful for them. Jackson had started off with a symbol-exchange format, something that the classroom likes. His most meaningful symbol was a picture of a Whataburger sign versus some black-and-white line drawing of fries. If drawings are too abstract for him, it's too difficult. The visual representation and visual motor is such a strength. Once the symbol turns it on for them, they can process that like, 'who'da thought it?' That is the power of symbols."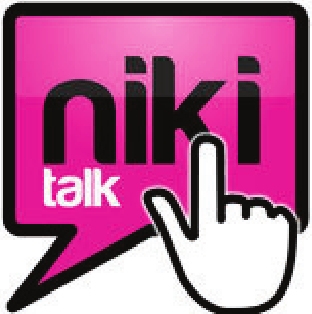 NikiTalk is only limited by our ability to identify the scope of Jack's wants and needs, then arrange those images in the right places on his iPad. Last year when we were going through some heartbreaking, nighttime crying episodes, I told his teacher that we wished we knew why he was crying. She came to my house during her Christmas break, and we sat at our home computer and created a section called "I am … crying because …" We then added all the reasons we could think of for why Jackson might be crying using pictures, such as "something hurts," "it's time for a snack," "I need a breathing treatment" and "I don't like that noise." Then we created choices within some of those tabs.
I cannot tell you the relief that comes with empowering a nonverbal child to "tell us" why he is crying. But the real story here is the team of professionals we have working with Jack and the lengths they will go to help him learn and become independent. For many kids who don't get private therapy, the public school system is the only professional autism help they get at all.
I knew we had hit a home run when our new ABA team completely embraced NikiTalk, not to replace verbal speech but to help build it. Our teacher and private therapists have even met face to face to discuss our approach for Jackson and make sure we're all on the same page. We now have the perfect storm of education for Jackson.
"Teamwork makes the dream work," Huckabee said. "It takes teachers and paras, you and us. We are moving in the direction we're supposed to move so he can grow."
– Susan Reeks