Community news, business happenings
Shreveport Council's First Sports Complex Vote: 5-2 Yes
I doubt there were many of us who watched the three-plus-hour City Council meeting on the local access channel. I was one.
If you care deeply about good government, the city of Shreveport and a minimum of public corruption, it was very, very difficult to see and hear.
It was also, and sadly, very unlike any such local government meeting I have ever seen, and I have attended and/or participated in a lot of them over a lot of years.
Long story short, the vote to proceed with the pursuit of a local minor league basketball team was 5-2 in favor. Such was no surprise and means a second and likely determinative vote will happen on Sept. 12.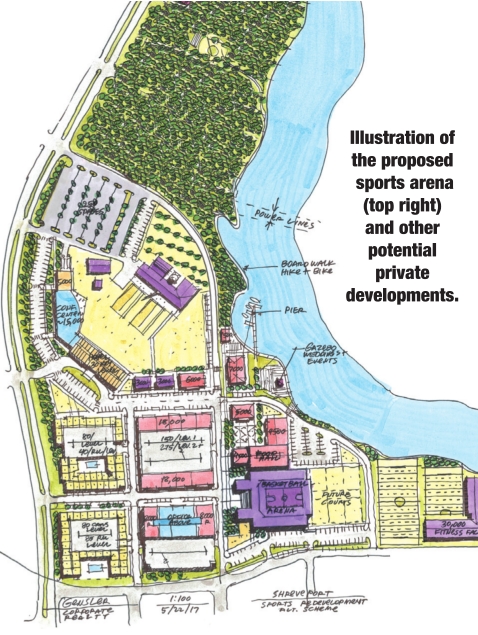 Our mayor has thus rigged the deal so we, the people, have a whopping three weeks to stop this.
Council Chairman James Flurry and Councilman Willie Bradford voted "against."
Most gung-ho – to the point of being one of the hoop dream pitchmen, and included in the subject promotional video – is Councilman Jeff Everson. As others have noted, he must deal with the potential conflict-of-interest inherent in being in the real estate business.
Councilwoman Stephanie Lynch, while voting in favor to this point, voiced some reservations.
Councilman Oliver Jenkins noted that the deal got his vote because it seemed to be a "viable economic development opportunity."
Councilman Jerry Bowman Jr., mentioned along with Councilman Willie Bradford as a possible mayoral candidate, did not speak.
Councilman Michael Corbin shared that there was a great deal of "confusion" about the deal among us, the people, and exhorted the others to "educate" us numbskulls (my word) before the next vote.
Be all that as it may, when one leaves the confines of a rigged Government Plaza hoedown, the picture is much more clear, honest and absent corrupt intentions.
In a stroke of bad timing for Boss-lady Tyler, Patrick Redford, writing for widely viewed national sports Web site "Deadspin," posted a very negative article about this stinker, including this:
"When the (city) council was asked to approve a nonbinding resolution regarding $25 million for the complex earlier this year, only one councilman dissented. That's an ominous sign, as is the lack of transparency demonstrated by revealing the plan to the public literally the same week it's being voted on.
"The Pelicans will apparently announce the winner in September, which is also when Shreveport will decide whether or not to go forward with one of the saddest and dumbest arena financing deals in recent memory." (See Deadspin article at: http:// deadspin.com/here-is-another-incrediblysad-attempt-at-arena-financi-1798316995) Now, I'll share what I observed, with a (partial) list in no particular order:
There was no mention of how the money needed for this would be better spent on urgent needs. No mention of rising crime, collapsing infrastructure or many others.
Councilman Bradford noted our poverty, then all but apologized to Tyler for disagreeing with her.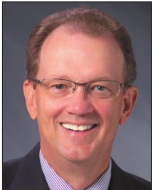 Chief Administrative Officer Brian Crawford and City Attorney William Bradford sped through the guts of the financing – the heart of any such proposal – instead of Tyler. That they did so as needed to muddle all of it wholly is a very bad sign.
The "Every Day is Christmas in Shreveport!" crowd was in full attendance, smooching Tyler and the deal as if under a Tyler spell. Most of them work in one way or another for various hidden "leaders" in town. (Those, along with the Sports Commission, are the deal pushers.)
More broadly, this "council meeting" was a Tyler pep rally befitting a basketball coach before a big game. Also quoting Michael Jordan, she had sportscaster Tim Brando personally vouch for such deals. (The promotional video shows Tyler shooting a basket. Yes, I swear.)
To be continued...
Elliott Stonecipher is a native and resident of Shreveport, La. A graduate of Louisiana Tech Universityt and Louisiana State University, he is president and owner of Evets Management Services Inc. Since Hurricane Katrina in 2005, Stonecipher has committed to pro bono work on a range of local, state and national issues, including reform of governmental and political ethics, and reform of national policies governing the U. S. Census Bureau. His work has been published in The Wall Street Journal, and he has appeared on CNN and Fox News Channel. © 2017 Elliott Stonecipher. All rights reserved.