Bioentrepreneurism
LSU Health series focuses on business startups
LSU Health Shreveport will launch a free 10-week seminar series to help new entrepreneurs in the community who are interested in starting their own company.
The Business of Science series will feature 18 guest speakers with expertise in the key steps in creating a successful startup. Held from noon to 1 p.m.
Thursdays from Sept. 14 through Nov. 9, with a wrap-up panel scheduled for Nov. 30, the series will focus on science-based entrepreneurial endeavors.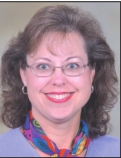 "Shreveport has long been a nationally recognized hub for research and innovation, and this series will expose scientists and innovators to the tools of entrepreneurship and successful commercialization," said Annella Nelson, assistant vice chancellor for research development at LSU Health. "The series will equip attendees with the knowledge of where to begin, where to look for further resources, and how to take that important first step."
Organizers include Charles Holoubek, patent attorney with Davis & Bujold Intellectual Property Law Firm, and John Chidlow Jr., Ph.D., co-founder and CEO of Innolyzer Labs, LLC.
"Startups face constant challenges, and many of them are catch-22s. In the earliest stages, simultaneously bringing together data for finances, projections, markets and other aspects while licensing patents, and finding the money to pay for it is challenging. Over time the challenges change, but they are always there," said Chidlow, who was named the 2016 Young Professional of the Year by the Greater Shreveport Chamber of Commerce after his Innolyzer Labs won the Louisiana Startup Prize in 2015. "This series is designed to provide aspiring entrepreneurs with a checklist that can be utilized to avoid pitfalls, delays and unnecessary costs along the way."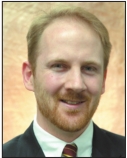 While the series focuses on bioentrepreneurism, Chidlow said the topics apply to all startup types, so any potential entrepreneur would benefit from the program. "Our community benefits greatly from entrepreneurial endeavors. These small companies are a necessary building block of any economy. They create good jobs and are enticing reasons for people to come to our area. They invest local money to grow and usually bring in regional and in some cases national investment to our economy. Increasing the products and services made here by growing companies also produces a better environment to attract larger companies to our area."
Holoubek, a frequent lecturer and author on patent, trademark, copyright and other intellectual property issues, said he hopes that a number of participants in the course will have started a new company by this time next year.
"According to recent research, new businesses, or startups, account for substantially all of the net job growth in our economy. This is something we want locally, too. So we as a community, for the economic health and prosperity of the community, need to encourage and empower the assets we have – human, financial and technical – to go and create," said Holoubek, who has been actively involved with the Louisiana Startup Prize. "That is the future of Shreveport."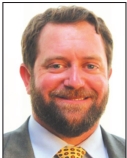 There is no fee for the series, but registration is required. Register at http:// bit.ly/businessofscience. Complimentary lunch will be offered to the first 50 registrants at each session.
All sessions will be held from noon to 1 p.m. at Margaret Place Properties Community Center, located in the former Christus Schumpert Hospital at 915 Margaret Place in Shreveport:
Sept. 14: "Introduction to Bioentrepreneurism" – John Chidlow, Ph.D., and Kevin Pavlick, Ph.D., with Innolyzer, and Gregory Kallenberg with Prize Foundation will discuss startups and how to formulate a business concept, build a team, create a competent business strategy, along with helpful organizations to aid in success.
Sept. 21: "Forming IP in the Laboratory" – Speakers Nick Goeders, Ph.D., chair and professor of pharmacology, toxicology & neuroscience at LSU Health, and Chris Kevil, Ph.D., vice chancellor of research at LSU Health Shreveport, will review issues of Intellectual Property (IP) creation, namely creating IP with an eye toward commercialization and monetization of the asset.
Sept. 28: "Licensing IP for Commercialization" – Charles Holoubek, J.D., patent attorney with Davis & Bujold, and Annella Nelson, M.B.A., will cover analyzing commercial viability and strength of IP and the process of licensing IP.
Oct. 5: "Market Analysis" – Judy Williams, president of Williams Creative Group, and Ron Ondechek, managing director of South Highland Ventures, will discuss market issues, with key analysis to include market presence, barriers to entry, market sustainable price points and larger marketing strategies.
Oct. 12: "Financial Analysis" – Elizabeth Killough and Chris Solomon with Heard, McElroy & Vestal will explore financial issues startups face, including budgeting, accounting issues and pitfalls, and making payroll.
Oct. 19: "Legal Preparation" – Wendy Horton of Langley, Parks, Horton & Maxwell, LLC, and Rich Lamb of Wiener, Weiss & Madison will delve into legal issues with making the startup a real legal entity.
Oct. 26: "The Business Plan" – James Cardelli, Ph.D., of Segue Therapeutics, LLC, and LSU-Shreveport's Michael Meeks, Ph.D., will discuss how to develop a business plan.
Nov. 2: "Raising Capital" – Dave Smith, executive director of the Entrepreneurial Accelerator Program, and Ross Barrett with Big Ventures Management, LLC, will cover how to fund the new startup, including advantages and disadvantages of different funding sources.
Nov. 9: "Launching Operations" – Pavlick of Innolyzer and Wayne Nix of RNvention will share insights on the operations side of the science startup, including what goes into creating a prototype and selecting manufacturers.
Nov. 30: "Wrap-up Panel Discussion" – Experts will discuss topics relating to starting a successful startup, with Chidlow moderating.