Highland Continues to Preserve Our Jazz & Blues Heritage
Community pride shines in neighborhood
The 14 annual Highland Jazz & Blues Festival will be held on Saturday, Sept. 16, 11 a.m. to 6 p.m. in the historic Highland neighborhood's Columbia Park in Shreveport. With two stages of music and 70 food and art vendors, this free festival is a gift to the community from the Highland Area Partnership.
"The energy in the park that day is electric," said Festival Director Kelly Rich.
"There is a feeling of community pride in this festival that is quite apparent throughout. This is a time when Highland gets to shine, and the residents love to show off this welcoming and unique side of Shreveport."
"It's like a huge family reunion filled with food, drinks and music," Rich said. "And if you didn't have friends there when you arrived, you most certainly will when you leave. You'll also most likely have received an invite to a house party nearby and run into someone you haven't seen in 10 years. It's a day of kids in wagons, dogs playing Frisbee, friends piled up on a picnic blanket and dancing to some high-energy music."
The festival boasts two stages of music: Twisted Root's Pavilion Stage and the Columbia Park's iconic Gazebo Stage. Twisted Root's line-up kicks off with Shreveport's most legendary nice guy guitarist, Buddy Flett, at noon, followed by Professor Porkchop and the Dirty Dishes, then Chris Thomas King with his old school guitar blues. Marc Broussard wraps things up beginning at 4:30, and there is a nice little acoustic preview of his "Cry to Me" available at www. marcbroussard.com.
The Gazebo Stage begins with a Young Musician Spotlight featuring Victoria Wells at 11 a.m., followed by Kings of Pleasure. Maggie Koerner then brings her haunting, bluesy style at 1:30, followed by Smoke City Band and Tchai, Circle of Life Drum Circle.
"We are so excited to have Maggie Koerner coming to play," Rich said. "This is a Shreveport girl who's doing amazing things in New Orleans. We are proud of her success and eagerness to come play for us in her hometown."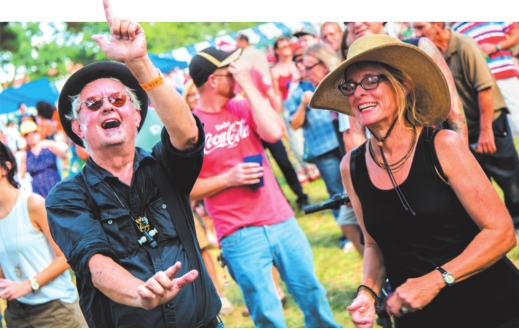 The Highland Jazz & Blues Festival is important to Shreveport- Bossier's music scene, which is home to a wealth of local talent. "We support our local musicians in many ways," Rich said. "We try to bring in different local artists each year, but we do try to stay close to the jazz and blues genre. We invite local students to perform in our Student Spotlights to support and foster the talent of our young adults. We have become the event that a large number of local bands want to check off of their list of past performances."
Local musician Dan Garner is one such musician who's performed at the festival many times.
"I've played there in several incarnations," he said.
"First with The Velvet Swivel Rockers which featured Johnny Bicknell, Chris James, Rick Willis and Howling Henry Robinson. The second time was Howling Henry and the Harptones with Rick Willis, Jim O'Brien, Mark Griffith and Howling Henry Robinson. The last time was Dan Garner & The Louisiana Haywire featuring the Swanky Sisters, with Mark Griffith, Rick Willis, Jim O'Brien, Amelia Blake and Paula O'Neal. There's just a lot of great local bands there in an intimate setting with great cool weather – and it's free! Any festival which celebrates local musicians also helps to galvanize the community."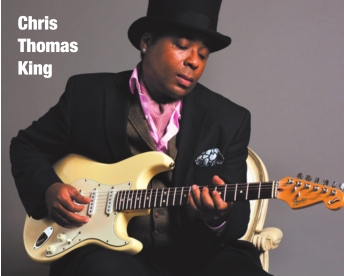 "Part of our mission is to help revitalize the Highland neighborhood and boost economic development in the area," Rich said. "We do this by using our local businesses for the majority of our festival expenses. Proceeds from poster, T-shirt and beverage sales, donations and sponsorships are used to bring the festival back each year."
In addition to music, the food and art vendors are a popular part of Highland culture, and they are well-represented at the festival. "The variety of food and art is amazing," Rich said. "Be sure to walk the whole park. There are two vendor areas with over 65 vendors along with a Food Truck Drive. There is also a Kid's Zone, and we have multiple activities planned throughout the afternoon."
At this event, dogs are allowed at the Dog Area sponsored by Raising Cane's. Furry friends will find water stations, treats, nail trims and festival swag.
There will be a Festival Preview Party at Great Raft Brewing on Friday, Sept. 15 with live music by The Good News. There is an official after party scheduled right after the festival ends at Twisted Root Burger Co. for music on the patio by Magnolia Mae. On Sunday, the Glenwood Tea Room will offer a $20 jazz brunch with music by the Craig/Powers Duo from 12-2 p.m.
There will be a free shuttle provided by iShuttle running continuously from the Dillard's parking lot at St. Vincent Mall and a free bike valet by River Cities Cycling for those who ride their bikes to the festival. For more information, visit www.highlandjazzandblues.org.