COMPARE YOUR EXERCISE HABITS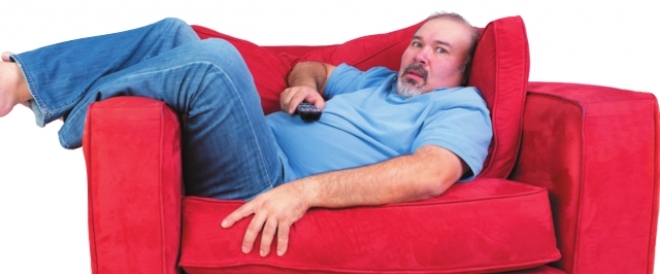 Shreveport's rank in national index
In the last seven days, on how many days did you exercise for 30 minutes or more?" This was the question asked to over 350,000 telephone interviews with adults in the United States across all 50 states and the District of Columbia. The polling was conducted from Jan. 2, 2015, to Dec. 30, 2016, as part of the research for the Gallup-Sharecare Wellbeing Index that was recently released.
This index is touted to be the world's largest data set on wellbeing, with over 2.5 million surveys fielded to date. Gallup conducts 500 telephone interviews daily, resulting in a sample that it projects to an estimated 95 percent of all U.S. adults. The interviews are conducted in both English and Spanish.
Those who responded to the interview and who reported exercising 30 minutes or more for three days in the previous week were categorized as exercising "regularly." Some communities reflect the same score when rounding to a single decimal. The report indexed 189 communities.
Shreveport-Bossier ranked number 142 with 50.6 of those interviewed saying they exercised "regularly."
Lafayette was the highest-ranked city in the state, coming in number 61 with a regular exercise rate of 55.8. New Orleans ranked 109 with a regular exercise rate of 52.5, and Baton Rouge was number 127 with a 51.2 regular exercise rate.
In 2016, the communities with the highest rates of regular exercise were from Colorado (five communities in the top 25) and California (six communities in the top 25). Boulder, Colo., was the number one exercise community with almost 70 percent of their residents indicating they exercise regularly. The report stated that Boulder had a track record of high well-being, high fresh produce consumption and extremely low rates of obesity.
Several of the lowest exercise communities were in Ohio; they had six communities in the bottom 25. Hickory-Lenoir- Morgantown, N.C., was the nation's lowest community for regular exercise with only 41.8 percent of their residents exercising regularly.
The rates of regular exercise varied by gender, age, ethnicity and income. Males outpaced females for regular exercise by 4.5 percentage points. Not surprisingly, exercise rates fell as people aged. The 18- to 29-year-olds had a 10-point higher regular exercise rate than those age 65 and above.
Of the four major ethnicities in the U.S., Hispanics (55.5 percent) boast the highest rates of regular exercise followed by Asians (54.6 percent). Finally, the report concluded that there was a direct correlation between regular exercise rates and income: Rates of exercise rise as income rises.
John E. Settle Jr. has been a resident of Shreveport since January 1977. His articles appear regularly in local publications. He can be reached at 742-5513 or e-mail to: John@jesettle.com.