PRIZE FEST COMBINES BEST TALENT LOUISIANA HAS TO OFFER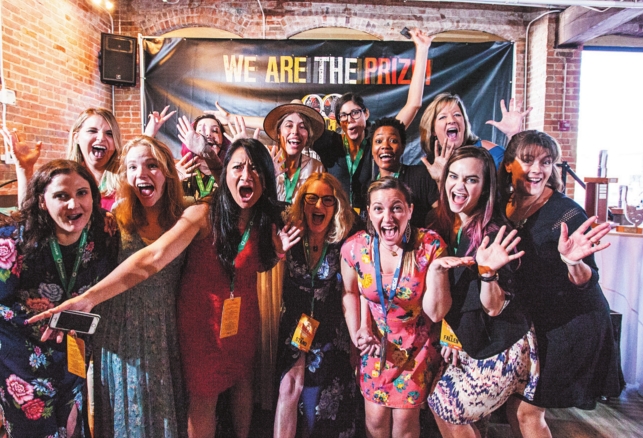 Prize Fest will bring people from all over the country to the best party on the planet right here in Shreveport on Oct. 4 - 8. The series of competitions spanning four days will include 20 films, 12 emerging music artists from across the country and 11 chefs, five of whom are locals who will battle it out for The Golden Fork in an epic showdown.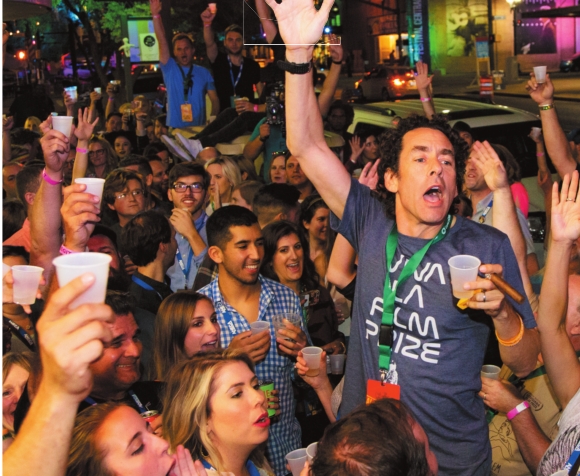 Gregory Kallenberg is the executive director and founder of the Film Prize Foundation, which now combines and encompasses Louisiana Film Prize, Music Prize and Food Prize. The decision to combine the competitions into one fabulous festival will culminate in one of the biggest four-night parties the area has ever seen.
"While I'd love to tell you a story of a magical cauldron, the moon being full and Team Prize Foundation dancing around a fire," Kallenberg said, "it was born out of a singular question: How do you describe one of the most amazing weekends in Shreveport that includes some of greatest displays of film, food and music?" The Louisiana Film Prize and $50,000 will go to one of the film making teams from across the country who came to Northwest Louisiana last spring to make a short film between five and 15 minutes long. Out of 127 film teams, 20 were selected to appear in competition at Prize Fest.
"When you get to this level, they're all your children," Kallenberg said, smiling. "You love them for what they are. This year, we have an amazing group of kids. There's the funny one, the sad one, the quirky one and the one that keeps getting in trouble but you love it anyway."
The most empowering part of the Film Prize is that each pass-holder gets to vote on the ultimate winner. "The voting system for the LAFP really is the heart of what makes the Film Prize different from most festivals," Kallenberg said. "A festival pass-holder must see all 20 short films before they can vote."
Top 20 Film Prize Competitors

There will also be a group of film industry professionals, the celebrity judges, who will also see the films at the same time as the audience. The combined celebrity judge votes account for only 50 percent of the total.
The audience votes make up the other 50 percent. This allows the audience members to have a huge say in who wins.
"Every vote is a victory for the filmmaker, so don't be surprised if you're cajoled and swayed by him or her to vote for them," Kallenberg said. "There's $50,000 at stake, so you will find yourself with a bunch of fawning filmmaker friends."
Food is a huge part of life in Louisiana, and it's a huge part of this competition, as well. Foodies can look forward to the Come and Get It! Wine and Dining Experience on Wednesday, "an amazing mosaic of food, spirits, wine and friends." The tasting will be prepared by five chefs, who will serve them with wine, craft beer and cocktail pairings. The event will also feature a One Pot Chef Relay. Other fabulous food events will include Chef Tristen Epps' Demonstration Lunch on Thursday and a Biscuit Breakfast with Regina Charboneau on Saturday, as well as an Awards Brunch on Sunday morning with bottomless mimosas and Bloody Marys.
Competing Local Food Prize Chefs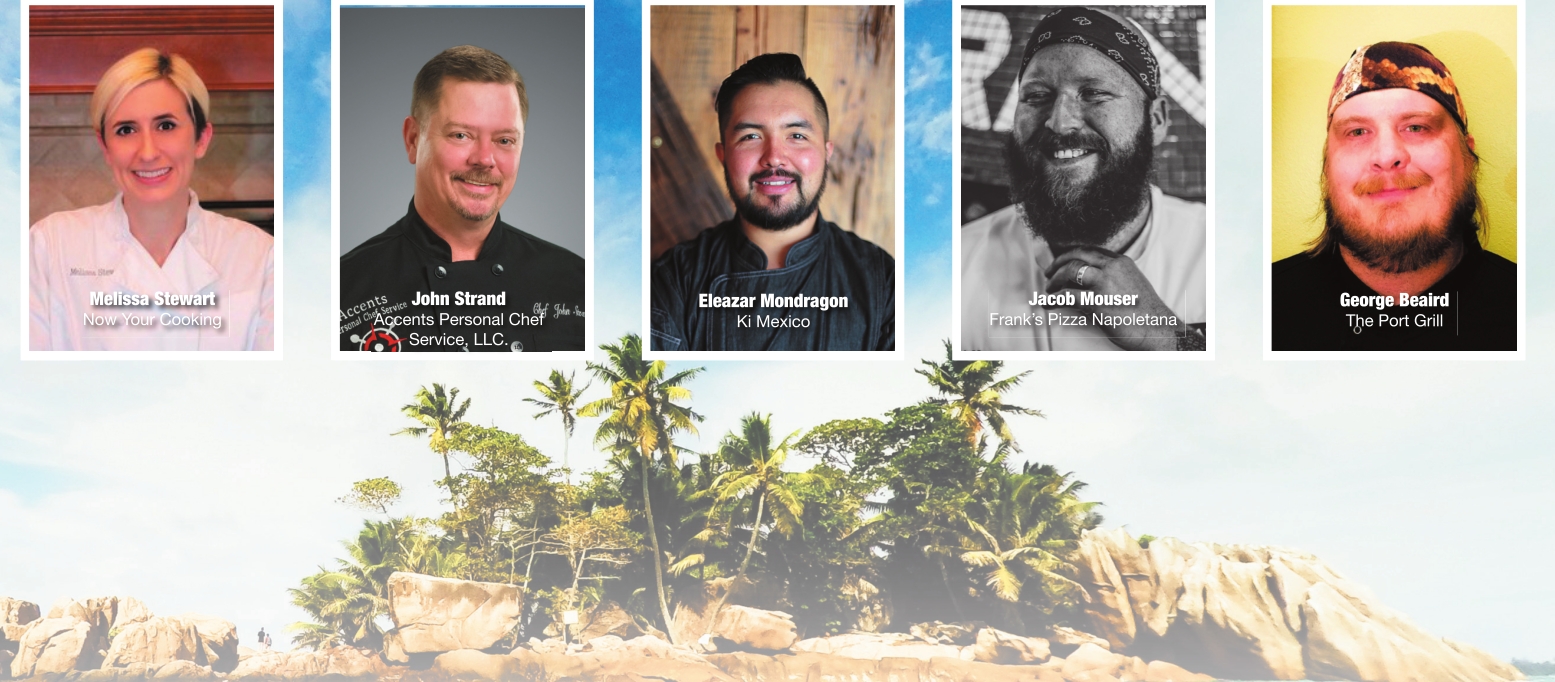 "While winning the Golden Fork has become one of our area's most prestigious culinary achievements, we're prouder of the fact that we are helping cultivate and shine a light on our local chef culture," Kallenberg said. "Shreveport is producing some of the most exciting food in the country, and the Food Prize is thrilled to be a catalyst for that."
"All that aside, this year's Food Prize is the most amazing grouping of events we've ever put on," Kallenberg added. "Essentially, it's an incredible wine and food event, demos from celebrity chefs and one of the most competitive local chef throwdowns the world has ever seen."
TOP HEADLINERS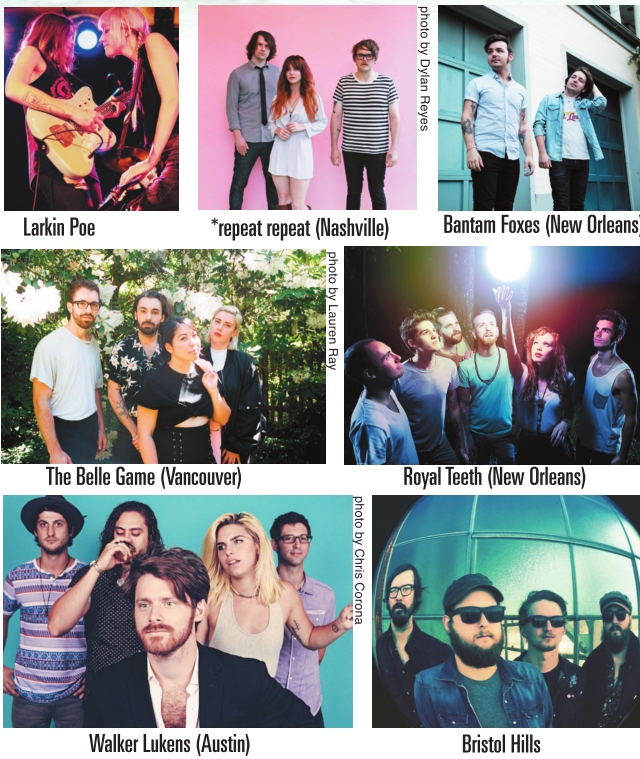 Next, the Music Prize is coveted by 12 emerging artists from across the country who were hand-selected by some of the country's best agents, reviewers and producers. This competition kicks off with a Locals Showcase and Prize Fest Opening Party on Thursday at Voodoo Café on Commerce Street. Patrons must be 21+ to enter. "An amazing part of this year's Music Prize, however, is that the Friday and Saturday shows are in a tent in the middle of Texas Street next to artspace and are smoke-free and all ages," Kallenberg said.
"The Music Prize has become one of the most influential music showcases in the nation," Kallenberg said. "We pride ourselves on bringing some of the most cutting-edge, innovative bands on tour to Shreveport. We are also very focused on nurturing a local music scene. You put these things together, and you have an unmatched live music experience."
Artists Competing for Music Prize

There seems to be a pass for every person and every level of viewing, listening and tasting and when you consider the price per event, each pass translates to a real bargain. Some of the passes also offer exclusive access, but even the most basic level offers a chance to participate in the selection of the winners.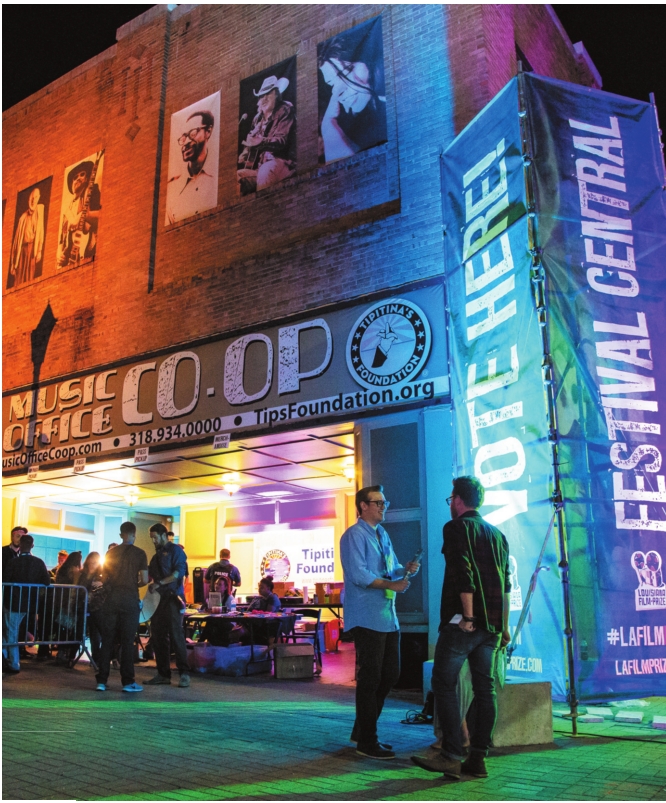 A Film Pass at $40 (plus tax) grants access to all film events and screenings – that's 20 different films – and allows one vote for the winning film. Likewise, a music pass is also $40 (plus tax) and allows access to all music events and concerts with one vote for the winning musician in the Locals Showcase. A Film+Music Combo Pass comes with all of the above and is only $60 (plus tax).
Many of the Food Prize events are ticketed individually. A Gold Pass, however, allows access to all film, music and food events, including screenings, concerts, dinners and tastings for only $225.
The best deal is the VIP Platinum Pass for $500, which, in addition to all of the above, grants access to the luxurious VIP lounge featuring complimentary drinks and food all weekend long. VIP guests will also get to view the LSU/Florida game on Saturday in the VIP lounge.
This amazing venture is so much more than fabulous entertainment and a fourday party. "Prize Fest is incredibly important because it puts Shreveport and Bossier on the pedestal they deserve," Kallenberg said. "This is an amazing place with amazing people. It's important to us to show that off to ourselves and to folks that come from all over the country to experience one of the nation's best competitions for film, food and music."
Visit www.prizefest.org to purchase passes and see a complete schedule of events, and for information on all entries to the various prizes.
FOOD PRIZE CELEBRITY JUDGES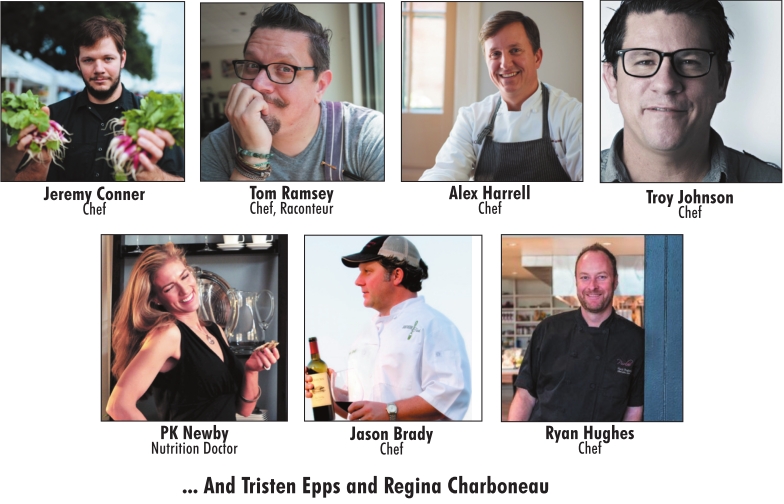 Gold Pass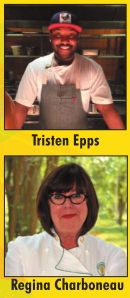 Introducing the GOLD PASS! It gets you into every food event along with all the film and music you can stand.
Included are:
Come and Get It: Wine & Food Experience October 4, 6-10 p.m. $200 value Chef Demonstration Lunch with Tristen Epps October 5, 11 a.m.-1 p.m. $35 value Prize Fest Taco Popup with Celebrity Chefs October 6, 10 p.m.-midnight $10 value Biscuit Breakfast with Regina Charboneau October 7, 9 a.m.-11 a.m. $35 value
Plus, see all 20 short films and all three nights of live music in downtown Shreveport in smoke-free environments! $60 value
Get your GOLD PASS now for just $225 ($340 value) at prizefest.org/tickets