The Red River Revel Opens September 30
The 42nd Annual Red River Revel Arts Festival will open on Saturday, Sept. 30, and will run through Oct. 7 at Festival Plaza in downtown Shreveport. The Revel is now the largest outdoor arts festival in northern Louisiana, attracting more than 120,000 visitors annually.
Revelers can enjoy performances on four stages, 108 visual artist booths, 24 food booths, and an entire area dedicated to the young and young at heart. The Revel also supports art education in North Louisiana and helps other nonprofit organizations raise money.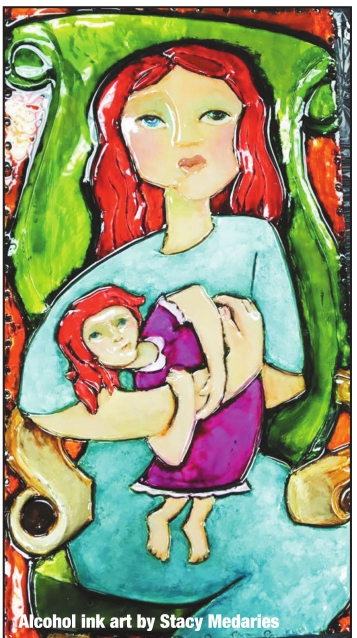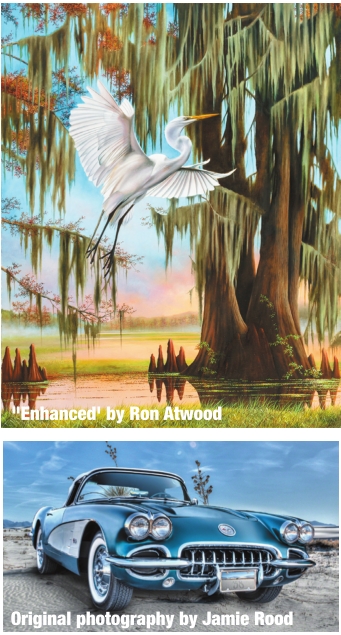 "We take pride in knowing that the festival helps over 30 nonprofit organizations provide a service and earn funds for their causes," said Executive Director Kevin Stone. "The Revel's Arts in Education programs reach over 25,000 children annually, and we are especially happy to bring the community together to implement the festival and provide a quality of life event to all citizens."
This year's Revel features a mix of national headliners with regional and local performers on four stages, including The Record Company, The Wild Now, Sweet Tea Trio (9/30); Building 429 Fall Tour featuring Josh Wilson & Chris August (10/4); Ray Scott (10/5); Windstorm Band (10/6); Trout Fishing in America (10/6 & 7); and Cowboy Mouth (10/7).
Local and regional favorites include LA Swamp Donky, Cody Cooke & the Bayou Outlaws, Southern Roots, Star Chamber, Professor Porkchop, Front Cover Band, Shayliff, Alive By Sunrise, The Bluebirds and more. Be the Groove will also return to entertain Revelers and provide arts education components throughout the festival.
Chris Jay of Shreveport, however, primarily looks forward to the Revel every year as a venue for local and regional music. "I think Ed Huey, who performs during lunch on Wednesday, is one of the greatest blues harmonica players alive," Jay said. "He's also a blues historian and a really interesting character, so I'm definitely going to be there for his performance. There are some outstanding local bands like Twang Darkly and Hwy Lions on the schedule this year, as well."
"While, of course, the food, art and some activities cost money, I think it's great that the festival provides such an affordable entertainment opportunity," Jay said. "To be able to see a national touring act like Cowboy Mouth for $5 is a pretty rare thing these days. I also enjoy how much of the talent onstage is home-grown, from the Centenary Suzuki School to Dirtfoot – there are a lot of opportunities to see hometown talent perform on a major stage at the Revel. They're not just kind of pushed off to the side in some easy-tomiss tent. They get to be in the spotlight."
In addition to music, there are endless activities including a kids' area for all ages. "The Children's Area and the Hangout have merged and will be in the Lower Level this year," Stone said. "The Hangout will be a busy space buzzing with activity. It's a place for the young and the young at heart. Sing karaoke, climb a rock wall, play Gaga Ball or try to escape the Escape Room."
The Revel also features 108 juried artists with a mix of local and international artists showing and selling their work. This is Stacy Medaries' first showing at the Revel, and she is bringing framed works done with alcohol ink and sculpted aluminum.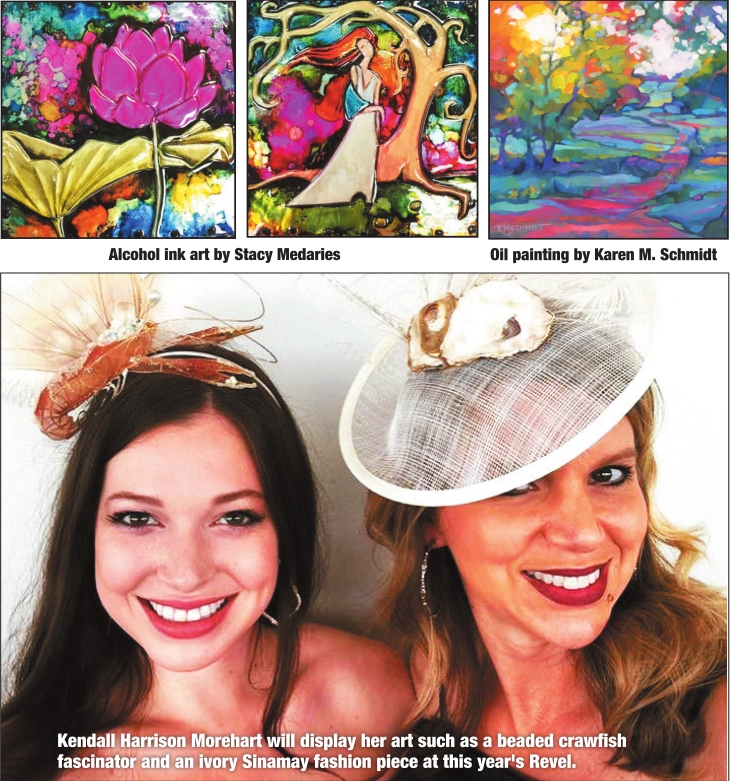 "The alcohol ink is a fun medium to use with the sculpted aluminum," Medaries said. "The colors are bright and bold, which I love. They are also transparent which allows light to travel through the color and reflect off of the metal background, creating a kind of glowing, illuminated effect. Some people think they are stained glass at first glance."
"When I first began using the aluminum and alcohol ink, it reminded me of medieval art," Medaries said. "The books and objects had this thin sculpted metal attached to them. I began to use this as a source of influence. When I think of medieval art, I think of religious and spiritual images, such as Gothic cathedrals, stained glass, myth and superstition."
"I wouldn't say my work is religious; however, some of my pieces do contain a spiritual theme," Medaries said. "I love nature, myth and primitive art. I have also looked to Art Nouveau for influence."
Kendall Harrison Morehart is preparing to show her art fashion pieces at the Revel for the fourth time. "I make hats and head pieces with a collection of mediums," Morehart said. "My ultimate goal when designing headwear is to make the client feel the best they possibly can and make their vision come true. If I'm designing ready-to-wear pieces, I always try to make each piece unique and different from anything else I've designed in the past."
Morehart is most excited that she's debuting a new line of baby bonnets at this year's Revel. "I had a little girl last October during Revel week," Morehart said.
"I wanted to make something inspired and modeled by my Milly. These pieces are gorgeous, customizable bonnets for the perfect classic southern baby."
The bulk of Morehart's inventory is for adults, however. Two pieces that she thinks define her work (pictured) are a beaded crawfish fascinator and an ivory Sinamay hat embellished with Louisiana oyster shells that travelled to the Belmont Stakes, a horse race in New York.
One defining moment for Morehart and her career as an artist was a wedding with a 1920's theme she designed. "I made something for every person that walked down the aisle," she said, "such as pins, boutonnières, headpieces, bouquets and flower girl accessories. As the wedding began, I sat in the back and watched with tears of joy because it was so rewarding seeing all the work that went into that project."
"I love that the Red River Revel brings together these diverse and inspiring artists," Morehart said. "Every year I look forward to meeting the new artists of North Louisiana and the patrons that appreciate and encourage us to make these beautiful pieces of art."
Ah, but food is art, as well, no? With 24 food booths run by area nonprofits, there is a taste of Louisiana for any palate. "I'm a food person, and I work in downtown Shreveport," Jay said. "So I always enjoy walking to have lunch at the Revel, especially when there's a nice, cool day. To me, the Revel officially brings a close to summer, and its arrival means that it's time to enjoy being outdoors again."
Jay was pressed to name some favorite menu choices and replied, "You know, it's different every year. This year, I see that SALT, the new restaurant opening at Shreveport Aquarium, has a booth and that they'll be serving some healthy options, and that's exciting. I will absolutely try their emerald tabbouleh salad. But before it's all said and done, I'll likely also eat some barbecue and maybe a funnel cake."
Stone doesn't have to play favorites when it comes to Revel food. "All of the food at the Revel is tempting and delicious," he said. "I probably eat something from nearly every booth throughout the eight-day festival, but new foods this year include brisket, grilled cheese and beignets made from Sister Schubert's rolls."
The Revel ends on Saturday, Oct. 7, with the Red River Revel Run, the oldest race in Shreveport-Bossier City. The race begins at 8 a.m. To enter and find more information, visit www.SportSpectrumU- SA.com.
"Also, the Revel Shuttle is back," Stone said. "iShuttle will route between the north and south parking lots at Municipal Auditorium and the Revel all eight days of the festival. Check the website for shuttle hours." "When you celebrate Revel 42 with us, though," Stone said, "know that your support could mean that a high school band gets new uniforms or that an inner city basketball team gets to travel and play in another city. Your support enables us to provide a culturally rich, diverse event to our community."
Admission to the Red River Revel is $5 on weekends, free all day Monday, and $5 after 5:30 p.m. on weekdays. An eight-day Reveler's pass is $10, and a $60 pre-sale package includes two Reveler passes, $20 in food coupons and a railyard parking pass. First responders get in free on Friday, Oct. 7, and there are other free admissions and promotions. For more details, including operating hours, admissions, food and shuttle information, visit www.redriverrevel.com.