Another political tactic
A recent survey found that more than 96 percent of women feel guilty at least once a day, and almost half of them experience guilt up to four times a day. If you are a woman, you know exactly what that's like. Culturally, women are encouraged to empathize, or otherwise take the perspective of the other, so much more than men. Susan Carrell, author of "Escaping Toxic Guilt," says, "Women feel guilt when they don't think they are being good enough in their various roles – especially as wife, mother and daughter."
Psychologist Benjamin Voyer explains, "Guilt is what psychologists call an 'otherfocused emotion' – that is, an emotion that involves thinking about others," and it's typically a female trait. Maybe it's balancing life as a working mom, or eating chocolate, or spending too much money – whatever it is, women are likely storing up guilt every day like a last-minute squirrel collecting nuts before the first snowfall of winter.
So what do women do with all this guilt? They make up for their actions in some way to repair whatever "mistake" that made them feel so guilty in the first place.
They may overcompensate by spending more time with their children (and less at work), or eating more carrots (instead of chocolate), or clipping every coupon (instead of spending). Or, they vote Democrat (instead of Republican) during the 2018 mid-term elections. Really?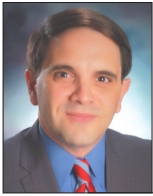 Yes. And if the Democrats' tactics start to work, the same women who supported Trump in 2016 won't be voting for anyone who even resembles Trump in the 2018 mid-term elections.
Not out of being an informed voter, but out of being shamed.
Within just the last 30 days, the Democrats have stepped up their offensive on women who voted for Trump. First, Hillary Clinton said women who support Trump are "publicly disrespecting themselves."
Then former first lady Michelle Obama added, "Any woman who voted against Hillary Clinton voted against their own voice," and not only do these women dislike themselves, but she said women voted for Trump because "they only like the things they were told to like."
And if that wasn't enough, even Supreme Court Justice Ruth Bader Ginsburg chimed in and said, yes, sexism was a "major, major factor" in Hillary Clinton's loss to Donald Trump last November.
And then came along tennis icon Billie Jean King, who slammed a whole group of women because of their skin color and said, "I'm upset with the white women that voted for Mr. Trump. I think they really don't like themselves …" Look, none of these attacks on women are coincidental. I believe it is part of a concerted strategy for the 2018 midterm elections. It started in January, when Democratic women in Congress wore white during President Trump's first major Congressional address. White was chosen because it is the historical color of the suffrage movement, but also because it "shows we don't want to go back" or roll back women's rights, said Rep. Lois Frankel, at the time.
Roll back women's rights? How about starting with not shaming women for the free exercise of their right to vote? Seriously.
But Democrats have lied to women for years. Remember in 2010 when the Democrat Party warned everyone of the impending Republican "war on women"? They predicted how Republicans were bent on restricting women's rights, from reproductive rights to protecting women from violence to making it easier to discriminate against women in the workplace.
Well, Democrats lost that argument in the 2010 elections – by a landslide – it was all fake news. But that's not stopping them now from pivoting that war on women and shaming women for what they have done to themselves by voting for Trump.
What they have done to themselves?
Really? What about what was done to women during eight years of the Obama administration? The poverty rate among women is at a 20-year high. The labor force participation rate of women is now the lowest in more than 25 years. More women today are out of the labor force and not collecting a paycheck.
Actually, under the Democrat's watch, 3.7 million more women fell into poverty, and the median annual wages for women dropped. And to add insult to injury, 92.3 percent of the jobs lost during Mr. Obama's first term were lost by women.
And now Democrats want to add to the guilt so many women are carrying around by shaming them as subservient, nonthinking, self-loathing, "do-as-I'm told" voters, all because they didn't support the Democrat candidate?
No, it's Democrats who should be ashamed of themselves. The women who supported Trump aren't guilty of anything – other than the good sense to know the difference.
Louis R. Avallone is a Shreveport businessman, attorney and author of "Bright Spots, Big Country, What Makes America Great." He is also a former aide to U.S. Representative Jim McCrery and editor of The Caddo
Republican. His columns have appeared regularly in The Forum since 2007. Follow him on Facebook, on Twitter @louisravallone or by e-mail at louisavallone@mac.com, and on American Ground Radio at 101.7FM and 710 AM, weeknights from 6 - 7 p.m., and streaming live on keelnews.com.