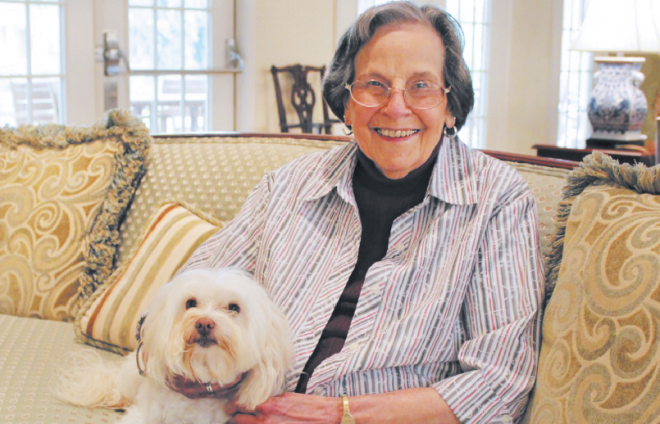 Area seniors empowered by choice
Part two of a series on Senior Living
As area seniors face the transitions that come with aging, it is nice to know they have choices.
Choice translates to empowerment in a changing world, and our community is fortunate to have choices in facilities that offer different levels of care that are customized for area seniors.
Lydia Earhart is director of marketing and community relations at The Glen Retirement System. "The main difference between independent living and assisted living is the level of care," she said. "Overall, living at The Glen means seniors get to live the luxury of having a carefree lifestyle. We have all the comforts of home, but without all the maintenance or worry some feel when they live at home as they age."
"Independent living means that you do not require a lot of assistance," Earhart said. "You are mobile and physically able to care for yourself. At The Stiles Apartments on the campus of The Glen, residents are able to come and go as they please. It is just like living at home, but we offer a beautifully landscaped campus with walking areas, garden views and activities that are engaging and perfect for meeting new and old friends."
Dorothy McIntosh recently made the transition to independent living from her condo in Shreveport to an apartment at The Glen. "I moved into The Glen mainly because I couldn't drive my car anymore," McIntosh said. "My girls didn't want me driving, my doctor didn't want me driving, and the man who did the reaction test didn't want me driving."
"I knew the time was coming, but it snuck up on me a little quicker than I had wanted it to," McIntosh said. "But that's OK. I have a gorgeous apartment here, and it is exactly where I wanted to have it. I'm very happy."
The move to independent living seems to have invigorated McIntosh while still allowing her the freedom on her own terms that she wants and deserves. That desired level of independence changes from day to day, and independent living at The Glen is able to accommodate those changing needs.
"I don't have to depend on family to do the absolute necessities for me like going to the grocery store and the bank," McIntosh said. "Those things are provided here if you want to take advantage of them. I never really felt lonesome while living in my condo because I like my solitude, but it had gotten to the point where it was almost too solitary. It's a much better atmosphere at The Glen. I feel very safe, and I have all the privacy I need. If you want to be active, you can, and if you don't want to, you don't have to."
Earhart said that even though it's not an easy decision, the best advice she could give is for seniors to make these decisions for themselves. After having gone through that transition herself, McIntosh agreed. "It was my decision – totally my decision," she said. "I think it is easier to acclimate when it is your decision because you are prepared to make these changes. It can be hard to accept change."
McIntosh said she just liked the feeling inside of The Glen. "I like that you don't have to go outside if you don't want to," she said. "When I first saw the apartment, I loved the open concept. I thought, what do I need the extra space for anyway? It's just me."
"Apartments at The Glen are the perfect size for seniors who are transitioning into a retirement lifestyle," Earhart said. "When you move into The Glen, you can make your apartment look like home. Many residents bring their favorite furniture and memories from home to give their space a personal touch. If a resident drives, he or she can come and go as they please. It's important to remember just because you move into a community does not mean you have to give up your friends or lifestyle."
McIntosh summed it up by saying, "The kids ask me, 'Well, Mom, do you feel at home?' And I say, 'Very much so.' This is my home, and I don't think I would want to go back to living anywhere else."
Just down the road, The Oaks of Louisiana also offers independent living for area seniors. Terrie M. Roberts is public relations manager for Willis- Knighton Health System. "Independent living is ideal for those who can still live independently with limited assistance and who do not need round-the-clock supervision," Roberts said. "That includes those who are able to benefit from the rewards of an enhanced social, cultural and recreational lifestyle. Independent living residents seek a service-enriched environment, free from the burdens of home upkeep and maintenance."
"Many believe staying in their current home is less expensive and more financially secure for them," Roberts said. "However, even if their mortgage is paid, their monthly expenses to maintain their home, yard and lifestyle may be higher than they realize."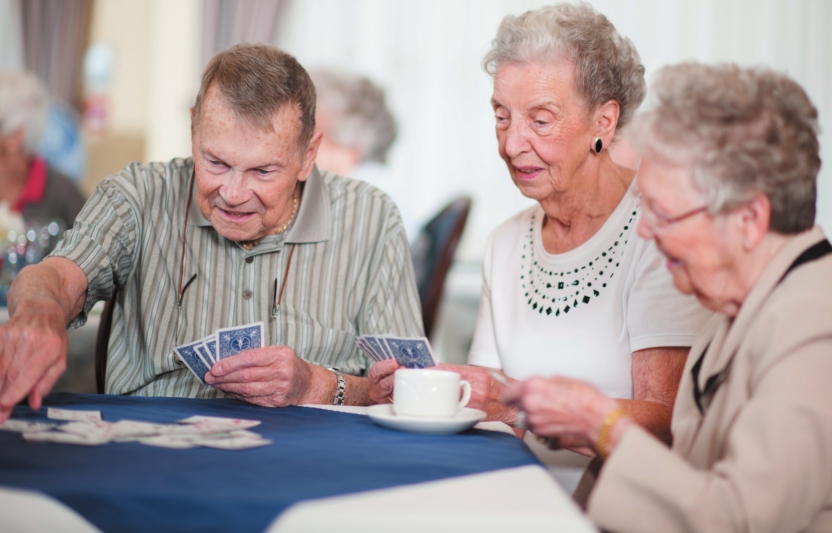 "Studies show that many adults who live alone feel lonely," Roberts said. "Those who feel lonely show decline in their ability to perform daily activities. At the Oaks, you never have to feel lonely."
"Independent living is just that – independent," Roberts said. "What is wonderful about independent living is that residents come and go as they please. They travel, they are involved in their community clubs and organizations, they lunch with friends, go shopping – whatever they want to do. If they choose to use our transportation service, it is there for them. Many maintain a healthy balance of on-campus activity and off-campus activity. It is not unusual for a resident to enjoy a birthday bash gathering with fellow residents and then enjoy an evening at the Shreveport Symphony."
"Our residences have a variety of floor plans from which to choose," Roberts said. "Common areas are the perfect places to gather and socialize. We have a movie theater, billiards room, card room and multipurpose rooms for a variety of activities. There is also a clubhouse that is perfect for watching the big football game on the weekend or celebrating a family birthday."
"Actually, residents are exchanging their home for an environment that is even larger and with more amenities," Roberts said. "Their living space may be smaller, but the common areas allow them to enjoy much of what they enjoyed in a larger home. They just don't have to worry about cleaning or upkeep!" Both The Glen and The Oaks allow residents to bring their pets to live with them. Both offer a wealth of activities for their residents if they wish to join in.
"The Oaks supports the International Council on Active Aging's Seven Dimensions of Wellness," Roberts said. "Our programs and activities are planned to promote total wellness. From health and wellness classes to spiritual life programs, the University at The Oaks lecture series to socials, book reviews and off-campus excursions, we want our residents to stay as independent as possible for as long as possible."
"It's wonderful to give peace of mind to your loved ones, who never have to worry about your safety and security," Roberts said. "Tower resident Pat Gaudin moved to The Oaks in fall 2016, and her family and doctors have seen a transformation in her they can't believe. Prior to her move to The Oaks, Gaudin had become isolated after the death of her husband in December 2015. She would often fall asleep in her chair, always find an excuse not to do something and often complain about not feeling well. Her daughter, Gina Longino, was worried about her. Her son-in-law suggested she move to The Oaks. The reality of how she was spending her days and what her quality of life had become was the impetus for her move."
"My life has changed dramatically," Gaudin said. "I cannot believe what a difference this has made for me mentally and physically. There is so much to do and people to do it with."
The Glen Retirement System is located on East Flournoy Lucas Road. For more information visit www.theglensystem. org.
The Oaks of Louisiana is also on East Flournoy Lucas Road. For more information, visit www.oaksofla.com.