DR. SCOTT PREDICTS BRIGHTER DAYS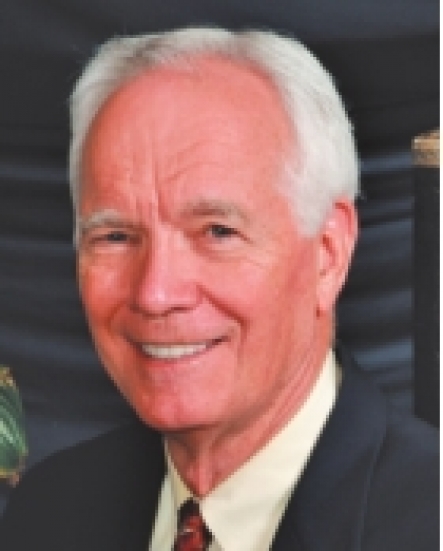 Economy on the grow
The recently released Louisiana Economic Outlook for 2018 and 2019 has some long-awaited, and much needed, good news for the Shreveport-Bossier Metropolitan Statistical Area (MSA). Loren's highly respected report projects two years of moderate growth that should add 1,400 jobs a year over 2018-2019.
The Shreveport-Bossier MSA (179,000 jobs in 2017) is the fourth largest in the state, trailing New Orleans, Baton Rouge and Lafayette. This area includes Caddo, Bossier, Webster and DeSoto parishes. (Webster Parish was recently added to the MSA.)
This projection will be the first uptick in employment after almost a decade of decline.
Fueling this recovery will be a rising rig count in the Haynesville Shale, gains in the high-tech sector and anticipated gains in state highway projects.
Loren's report highlights many vital factors that contribute to the overall economy of Northwest Louisiana.
This MSA area has the state's largest gaming sector with six riverboat casinos and the racetrack at Louisiana Downs. Collectively, these employ over 5,000 people. Competition from the Indian casinos in Oklahoma has been gradually eroding this market and a decline in overall gaming employment.
Barksdale Air Force Base is the biggest employer with over 9,000 military/civilian workers.
High-tech is a growing presence in this region with the addition of the Computer Science Corporation (CSC), with 500 jobs, as the anchor of the National Cyber Research Park Computer Science Corporation. CSC expects to add an additional 300 jobs by mid- 2018.
The Port of Shreveport-Bossier has a number of big employers that further anchor the MSA economy. The Port tenants employ about 1,500 people.
Employment in health-care services is a significant economic driver for the MSA. LSU Health Sciences Center has over 7,200 employees. Willis-Knighton is also a top employer.
Shreveport-Bossier has the highest concentration of durable goods manufacturing employment in the state. Because of this, Shreveport-Bossier is the state's most susceptible MSA to national recessions. These employers include Sable Industries (formerly CellXion), Frymaster, Ternium and Benteler Steel.
Total road construction is anticipated to exceed $182 million. These projects include the LA 531 overpass bridge replacement, new $19 million rest area in Ida, $15.1 million to widen Swan Lake Road and $14.7 million to overlay I-20 from the Texas Street line to Monkhouse Drive.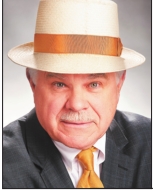 The Haynesville Shale exploration boom shielded the local MSA from substantial declines in employment when the U.S. economy began to lose jobs in 2008. Additionally, the award of Global Strike Command to Barksdale Air Force Base helped mitigate the impact of the national recession.
The impact of Shale dollars trailed off considerably beginning in 2010. Now instead of being a drag, the Shale should be a jumpstart to the MSA's economy. The Shale is geographically close to the LNG export facilities in South Louisiana and pipelines that are exporting natural gas into Mexico.
Loren reports that Louisiana began recovery from a 20-month recession in May 2017. He predicts that the state will have over two million jobs by 2019, which will be the first time it has exceeded that level on an annual basis. This recovery will be bolstered by a slightly fastergrowing national economy, low inflation and only a slight increase in interest rate.
John E. Settle Jr. has been a resident of Shreveport since January 1977. His articles appear regularly in local publications. He can be reached at 742-5513 or e-mail to: John@jesettle.com.