MINIMALLY INVASIVE VALVE REPLACEMENT
New procedure extends Minden man's life
Wilton Perryman of Minden stands on the front porch of the white frame home he shares with wife Betty.
A cerulean sky hangs overhead as a slight breeze of clean country air rustles the trees, the grasp of their leaves giving way to the beginning of fall.
Perryman smiles broadly as he waves to his visitors. Life is good.
Six months ago, though, he wasn't sure he would see the change of seasons.
The strapping 77-year-old had begun to slow down … a lot.
"I thought it was age," he says. An employee of Nelson Oil & Gas for more than 30 years, he still works parttime. As a man who prides himself on being a jack-of-all-trades, Perryman had become sedentary, noticeably curtailing his day-to-day activity.
"I didn't want to do anything. I couldn't do anything," he says.
A visit to his cardiologist revealed that Perryman's lifestyle change was the result not of age but severe aortic valve stenosis.
The aortic valve regulates blood flow from the left ventricle, the main pump of the heart, to the aorta and entire body. Aortic stenosis is a mechanical problem caused by calcium accumulation in the aortic valve. The narrowing of the valve leads to reduced blood flow to the body and increased strain on the left ventricle. Ultimately, this leads to symptoms including shortness of breath, chest discomfort and fainting. Left untreated, severe aortic stenosis can lead to death in up to 50 percent of patients.
Because Perryman was determined to be high risk of complications from conventional surgical aortic valve replacement, he was given the option for a minimally invasive procedure called transcatheter aortic valve replacement (TAVR), also commonly referred to as TAVI (transcatheter aortic valve implantation), says Dr. Wenwu Zhang, who performed Perryman's procedure.
Dr. Zhang, an interventional cardiologist and partner at Willis-Knighton Cardiology, says TAVR is one of the biggest advancements in modern medicine. Conventional surgical valve replacement requires the chest to be surgically separated and the patient placed on a heart-lung machine to provide access to the aortic valve.
In TAVR, a stent-based tissue valve mounted on a balloon catheter is inserted into the body via a small incision in the groin or chest wall, explains Dr. Zhang. "The patient's original aortic valve is 'pushed aside,' and the new stent valve is anchored in place allowing unobstructed blood flow. The procedure requires the combined skills of an interventional cardiologist and cardiovascular surgeon, and is typically performed in a hybrid operating room."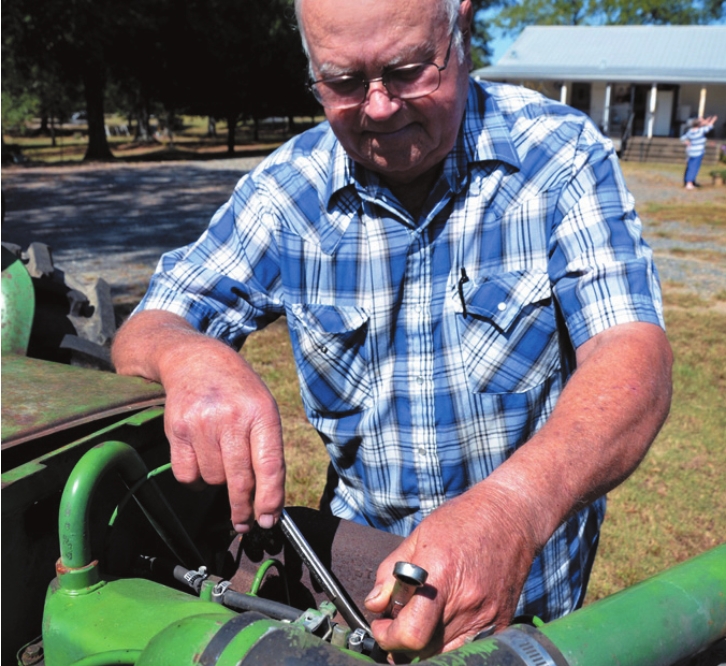 "TAVR has changed my life," Perryman says. "The procedure didn't take very long, and when I woke up, I felt great. Almost immediately I could walk a long way. I walked around that circular hall and had to quit because my wife was giving out on me," he says with a chuckle.
"I didn't want open heart surgery.
I see my friends who have had open heart surgery who can't do anything," Perryman confesses. "I didn't want that. If I only had two years, give me two years over that. But I qualified for TAVR, and it's made a word a difference for me."
A world of difference for Perryman and many others.
Willis-Knighton, the only health-care facility in the area that offers TAVR, celebrates the fifth anniversary of its first TAVR procedure later this month.
"We've performed more than 200," Dr. Zhang says, adding that while TAVR currently is indicated for patients at high or intermediate risk for surgery, ongoing trials are investigating the use of TAVR in a healthier low-risk group.
Wilton Perryman leads his visitors to the back of his house and points out an old tractor he bought to rebuild. Nearby is his version of a man cave that he built and calls his barn. It's where he takes friends and talks or tinkers with things that need repair.
He loves the outdoors and working with his hands. The 22 acres that surround his house bring a smile to his face as he looks out over the land where he plants vegetables and sunflowers and dogs run freely.
It's obvious where his healthy heart is.