Understanding health information
October is Health Literacy Month, a worldwide awareness campaign dedicated to promoting understandable health information.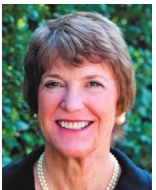 In the United States, there is a significant gap between the way health-care information is communicated and the ability of most people to understand it. Nearly nine of 10 adults have difficulty using routine health information. When people struggle to clearly understand how to prevent and manage health problems, they are more likely to make mistakes with their medicine, mismanage chronic diseases like diabetes, skip important medical tests and visit the emergency room more often. They are also less likely to participate in medical research.
Health literacy has grown from an under-recognized "silent epidemic" to an issue of health policy and reform. Low health literacy is defined as the ability to obtain, process, understand, communicate and act on health information and services to make informed health-care decisions and has a significant impact on the health of Louisiana citizens. Louisiana ranks lowest among states in health and 49th in literacy. Almost one in three adults in the state has low literacy with rates almost double for low-income minorities, according to the only national health literacy survey today. Extensive evidence exists documenting that low health literacy leads to poorer health outcomes. Specifically, low health literacy is linked to less likelihood of receiving preventive care; delayed diagnoses; misunderstanding medication instructions, labels and handouts leading to medication misuse and adverse health outcomes. Adults with low health literacy have less knowledge, confidence and skills to manage chronic conditions or their children's health.
The U.S. Department of Health's National Action Plan for Health Literacy has called for health information and services to be easier to access, understand and act on. This means clinical research and health care need to reduce the complexity of information, more effectively engage patients and enable them to do what we are asking them to do to participate in clinical trials or manage their health. Investigators and clinicians need to identify what parts of tasks are so complicated and redesign the tasks or support patients more effectively.
My colleague, Dr. Connie Arnold, and I strive to help pave the way for improved health literacy. As LSU Health Shreveport's principal investigators in a collaborative research effort through Louisiana Clinical and Translational Science Center (LA CaTS), we work with patients, health professionals and medical students to remove communication barriers and improve health outcomes. Through LA CaTS Health Literacy Core, our goal is to provide training, specific methodology, attention to patients' issues and ongoing consultation to enhance skills of clinical and translational researchers to communicate clearly with research populations with low literacy skills.
LA CaTS is unique among research centers in teaching health literacy skills to providers and researchers across the state to improve communication with patients. For the last five years, we have taught workshops to more than 400 health professionals to help them develop more patient-centered written and electronic health information as well as simpler consent documents. LA CaTS is continuing to work with patients and providers to develop culturally appropriate health and research information that is easy to find, understand and use.
Dr. Terry Davis is a professor of medicine and pediatrics at LSU Health Shreveport's Feist-Weiller Cancer Center. She serves as director of the LA CaTS Health Literacy Core, along with Co-director Dr. Connie Arnold, professor of medicine at LSU Health Shreveport. Dr. Davis has served on health literacy advisory boards for both the American Medical Association and the American College of Physicians as well as the FDA's Center for Drug Evaluation and Research. Currently, she is a member of the IOM Health Literacy Roundtable, Healthy People 2020, Health Literacy/Health Communication Section and serves on the U.S. Pharmacopeial Convention Expert Panel on Health Literacy.