50TH ANNIVERSARY OF PHYSICIAN ASSISTANCE PROGRAM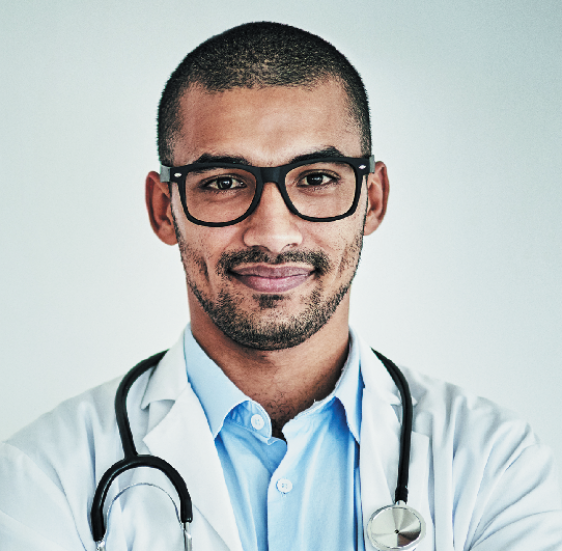 Clinicians found in all medical disciplines
A physician assistant (PA) is a nationally certified and state-licensed medical profession that practices medicine on health-care teams with physicians and other providers. This year celebrates the 50th anniversary of the graduation of the first PA training program and establishment of a new profession in medicine. In the ever-growing need to increase access to health care, the diversity of providers has seen an ever-expanding role. One of these providers includes the physician assistant, a clinician trained to evaluate and treat patients in all disciplines of health care today.
Working off the expansive knowledge held by the military "medics" or corpsmen of the 1960s, Dr. Eugene A. Stead Jr. recognized a solution to assist with a continued shortage of primary care physicians. Modeling the development for a professional curriculum based on the fast-track training of MD physicians during World War II, he selected four Navy hospital corpsmen to enter the first PA class held at Duke University and who graduated on Oct. 6, 1967.
Today, there are 224 accredited PA programs throughout the United States and more than 94,400 PAs in the workforce, found in all disciplines of medicine to include primary care, urgent and emergency care, and all specialties. The minimum criteria for entry into most PA programs here in the United States is a bachelor's degree, which must include specific prerequisite courses in math and science. Upon graduation, a master's degree is awarded; however, professional practice cannot be started until a national certification exam is successfully passed and state license is approved. The education received in PA school is based on the medical model similar to the curriculum used to train medical doctors.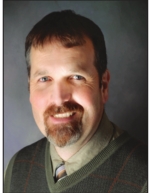 As is the case for the PA program at LSU School of Allied Health here in Shreveport, many courses are taught by the same physicians and faculty that teach in the medical school, ensuring preparedness for integration of PAs into a medical practice upon graduation. During the time spent in the 27-month training program, students learn vital skills on patient communication, obtaining historical patient information, performing physical examinations, interpretation of laboratory data and using this information to develop a differential list of diagnosis resulting in the decision of how to treat the condition the patient needs care for. In addition to an intense didactic cur-riculum, the students also undergo 13 months of clinical rotations where they spend their days in a clinical setting ap-plying and expanding their knowledge while under the supervision of licensed health-care providers.
These rotations in-clude internal medicine, family medicine, emergency medicine, surgery, OB/GYN, radiology, psychiatry, pediatrics, as well as other elective rotations in otorhinolaryngology (i.e., ear, nose, throat), cardiovascular sur-gery, trauma surgery, dermatol-ogy as well as many others. Given the relationship between the physician and the PA in clinic practice, as well as the similarity of education based in the medical model, PAs can practice alongside and in any profession that physicians have a practice. Given the core medical education received in training that is based in primary care knowledge, the PA can move between medical specialties without additional training during the course of their career.
Emphasis in practice is placed on assuming a partnership with the physicians with whom we work to increase access to care for the patients seeking health care. Although a PA exercises considerable autonomy in diagnosing and treating patients, the physician, as guided by state law, determines the scope of a PA's practice. This relationship in the health-care team ensures the patient has a treatment plan aligned with the desire of the physician as the leader of the medical team, yet not waiting on availability of the physician to receive that care. As medicine is a continuously evolving profession, PAs are required to obtain ongoing continuing medical education by attending recurrent training seminars and conferences to maintain currency of knowledge. Additionally, to maintain national certification, a PA is also required to pass a re-certification examination based in core medical knowledge every 10 years.
The profession has been so widely accepted here in the United States and demonstrated effectiveness that it has had an expanded adaptation in countries across the globe to include the United Kingdom, Canada, Netherlands, Ghana, South Africa, Australia, Scotland and Taiwan. With the exception of Taiwan and South Africa, American-trained PAs are working as role models in those countries and leading the effort to develop educational programs that produce a health-care provider functioning as an addition to the physician. With an ever-increasing demand for quality health care to meet the needs of society, the physician assistant is well poised to assist and meet these demands to improve the overall health of our communities.
At Highland Clinic, there are eight PA providers evaluating and treating patients in allergy/asthma, internal medicine, general surgery, neurology and orthopedics. We are proud of our heritage and are excited about the future working alongside our physician counterparts to meet the health-care needs of Shreveport-Bossier and the surrounding communities.
FitnessRobert Baye, MPAS, PA-C, FAAPA is full-time in the Allergy/Asthma Clinic working alongside Drs. Whited and Johnson. He evaluates new and established patients to the practice for their conditions related to allergies, asthma and immunology. He can be reached at 798-4651, and his office is located at 1455 East Bert Kouns Industrial Loop, Suite 106, Shreveport, LA 71105. His office website is http://www.highlandclinic.com/staff/robert-baye-pa-c-mpas-faapa or visit Facebook https://www.facebook.com/highlandasthmaandallergy/.